An Ode to Middletown
The middle child of Aquidneck Island has a textured history of its own.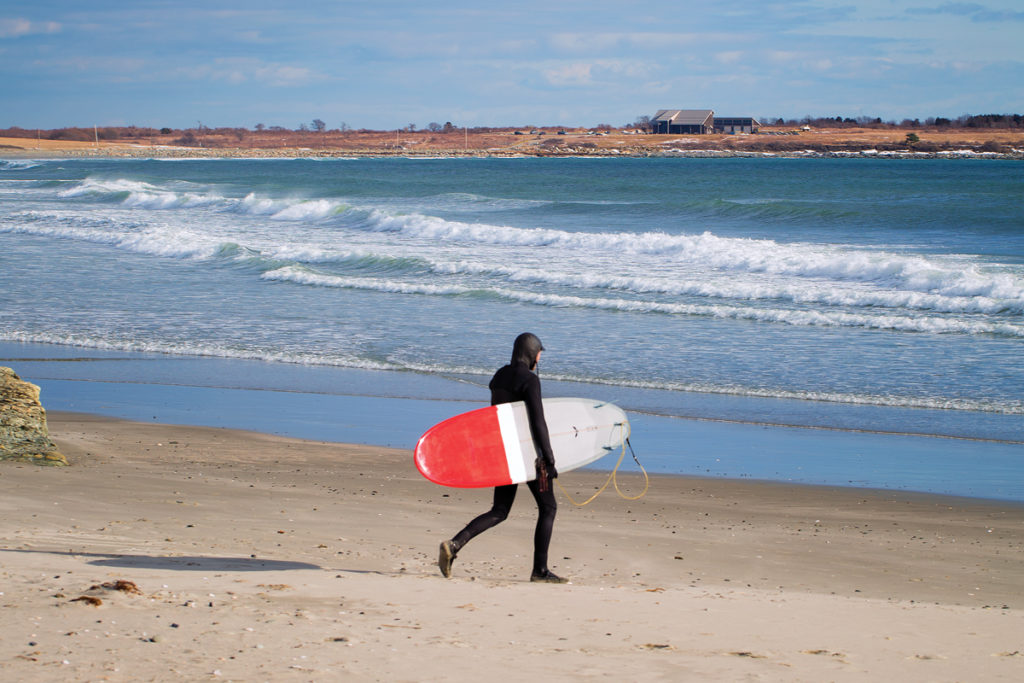 If you take a second to think about it (which I'm sure not very many of us have), Middletown has a very fitting name. Sure, it's in the center of Aquidneck Island, but it also plays the role of the stereotypical neglected middle born; overshadowed by Portsmouth, the eldest (literally — it was the first colony established on the island) and more refined sibling to the northeast, and Newport, the youngest, attention-seeking golden child to the southwest.
As the stereotype dictates, this mid-size (pun intended) community is often recognized in relation to its neighboring siblings. When I told my intern about my research on Middletown, she admitted, "I honestly don't even know where that is." I, whose initial impression of the town amounted to three lefts and a right during my driver's test through the downtown area when I was sixteen years old, found myself explaining, "It's the next town over from Newport."
I apologize to all of you probably cringing Middletown-ers.
The upstaging has even taken over in name: As it turns out, many "Newport" destinations actually have Middletown addresses. Newport Vineyards, Newport State Airport and Newport Creamery? They're all based in Middletown.
To be fair, Aquidneck Island's history is a difficult web to detangle. In fact, what we today call Middletown was once a part of Newport. While newcomers first settled down by the water, any and all farmlands were established further inland. The farmers eventually grew tired of the long commute and set up homesteads closer to the fields. Things were peachy keen for a while, but it was not to last.
"They were the bread basket for the rest of Newport, but they felt that their taxes were not coming back to them. They were not getting sufficient education for their children, things like that, so they had a mini, non-violent revolution and broke away in 1743," Mary Redgate, recording and corresponding secretary of the Middletown Historical Society (MHS), explains. "There were about 900 people and they initially called themselves 'Ye Inhabitants of Ye Woods.' "
Ye inhabitants from Ye Woods, who eventually shortened their name to the present day title, received very little backlash from their former co-residents ("They basically just ignored us. Still sort of do if I'm being honest," Redgate says with a laugh), and, to everyone's surprise, were well equipped to govern themselves.
"These people were amazingly well-educated farmers," Redgate points out. "Despite having labor-intensive jobs all day, they still managed to find time to study in the evening."
With such an intellectual community, it's not surprising that it attracted scholars and visionaries like Bishop George Berkeley, a well-known Irish philosopher. Berkeley originally journeyed to Middletown in hopes of setting up a college, but instead established his home, Whitehall, (now a museum) and formed an artists' colony of sorts. He only stayed in the area for two years, but he prompted the influx of fellow artists, authors and other such educated people in the 1800s.
While they may have come for the company, many stayed for the scenery. "There's this very big rock, Hanging Rock, where they say that Bishop Berkeley would climb up to the top to sit," she says.
The gorgeous scenery is still visible today, although it was once threatened with destruction. "At one point, back in the 1800s, people tried to raise housing developments on Sachuest Point. They even had some backers in New York, but it fell through. We have maps showing how they would have laid out the plots," Redgate says. "If that had gone through, the area would never look the way it does today."
The MHS has a plethora of such artifacts and stories. Established in 1976, the historical society came about after Dr. Kenneth Walsh noticed large, unnatural mounds in the backyard of his home on Miantonomi Avenue.
"He was a historian of sorts, and after some research he realized that they were the remains of old forts left over from the Revolutionary War," Redgate reveals.
Dr. Walsh's fascination with his hometown's Revolutionary War ties also sparked an interest in other locals, and thus the Middletown Historical Society took shape. Instead of letting the stories of Middletown's history die with older residents, they have found a home at the society's headquarters in a yellow, one-room schoolhouse that was built in 1875, a.k.a. the Paradise School. The town also, like any middle child, has collected its fair share of hand-me-downs.
"Portsmouth was the original home to the Boyd's 1810 eight-vane wind grist mill, but after more than fifty years of disuse, they were going to tear it down. We knew that we couldn't let such an important piece of local farming culture be destroyed," says Redgate. "So the Boyd family agreed to donate the mill to us in 1990 and we enlisted the help of some engineers to reassemble it in Middletown. Now it's our big centerpiece."
One of the last few surviving eight-vane mills in the United States, the Boyd's mill became a highlight for Middletown's first ever Founder's Day this past August, which was a celebration of both the town's and the historical society's anniversaries.
"Running the mill is a big, big project; it's hard to believe it was done by one man back in the day," says Gary Paquette, president of the Middletown Historical Society. "But to see it in action, and even hear the vanes whirring around, is absolutely amazing."
The wonder doesn't stop there: Founder's Day festivities also include appearances by the Artillery Company of Newport, music, food trucks, johnny cake demonstrations and more. It sounds like quite the production, and I remark that it's a shame that this and other attributes regularly go unnoticed.
"We've had to swallow our pride and suck it up for a long time," says Redgate, "but it truly is a special place."
You won't find any arguments here.