An Epic Free-For-All for High Schoolers
Tell your favorite theatrical teen about this free ticket offer.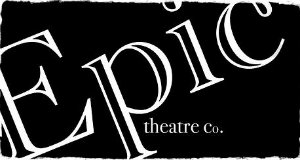 Painter Robert Henri said, "I am interested in art as a means of living a life; not as a means of making a living." Epic Theatre, the resident company at the Artists' Exchange in Cranston, has taken this to heart with its new Free-for-All education initiative. To encourage students to attend the variety of shows offered, Epic will reserve a limited number of free seats for high schoolers at every performance of the 2015-16 season.
"We're hoping it will inspire students, teachers and parents to check out what we have to offer," writes Artistic Director Kevin Broccoli in a press release. "With a season that goes back to basics, featuring classics like Pride and Prejudice and Great Expectations, it seemed like the perfect time to put a plan like this into action…. We think this is a great way to kick off a new season and a new school year, and we hope it'll create a whole new generation of theater lovers."
The season also features stagings of Tamburlaine the Great, a bloody tale of a shepherd who fights his way to the top of the food chain, and Total Strangers, a thriller about two women in tough circumstances whose chance meeting on a train changes their lives forever. The season closes with an adaptation of Margaret Atwood's fantastic The Penelopiad, which reimagines The Odyssey from the perspective of Penelope and her twelve maids, who were executed at the end of the Greek epic.
High school students can email epictheatrecompanyri@gmail.com to attend a show. If there are no seats for a specific date, Epic Theatre will reserve a seat at another performance of the same show.
For more information, visit epictheatreri.org.