Alan Tenreiro Named National Principal of the Year
The Cumberland High School principal was awarded for measures including doubling the number of AP classes at the high school.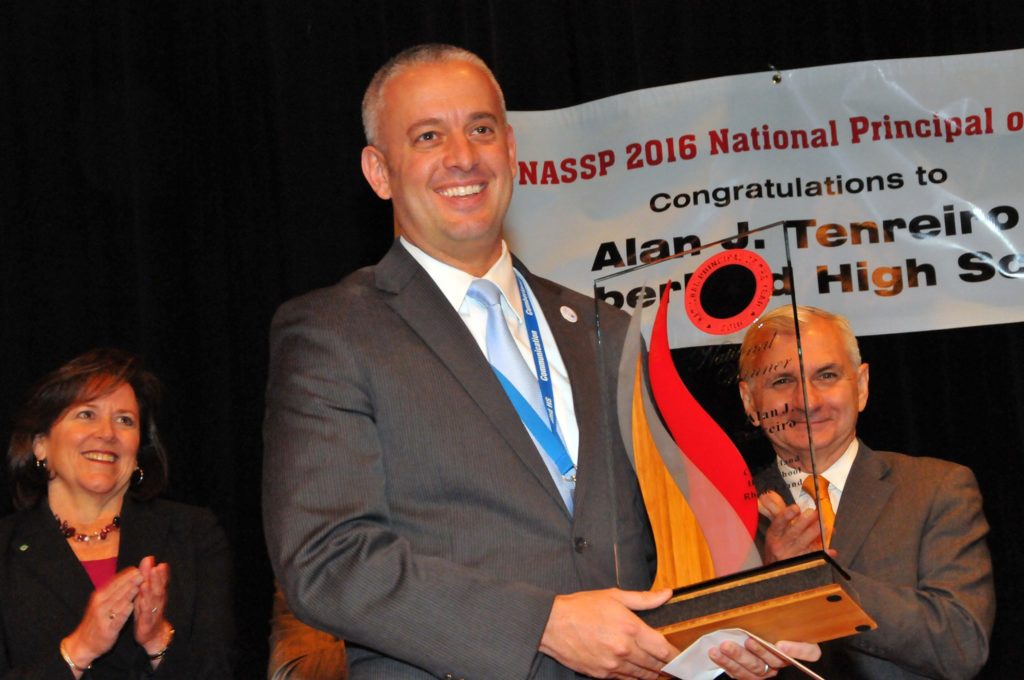 Congratulations of Alan Tenreiro, who was named National Principal of the Year for his work at Cumberland High School during a surprise assembly Monday.
"We are all proud of everything Alan has accomplished at Cumberland High School and I congratulate him on the well-deserved National Principal of the Year award," Governor Gina Raimondo said in a statement released by the Cumberland School Department on Facebook. "This award shows just how vital a principal is as an instructional leader in creating more empowered school communities. I know that by working together, Rhode Island will continue to grow opportunities for our kids."
Tenreiro was selected by the National Association of Secondary School Teachers. The former social studies teacher became principal of Cumberland High School in 2012.
His accomplishments include offering double the number of AP courses and expanding the number of science, technology, engineering and math offerings at the high school, according to Education Week.