Aging in Place in Rhode Island
Are we offering the right serices to our independent-minded elders?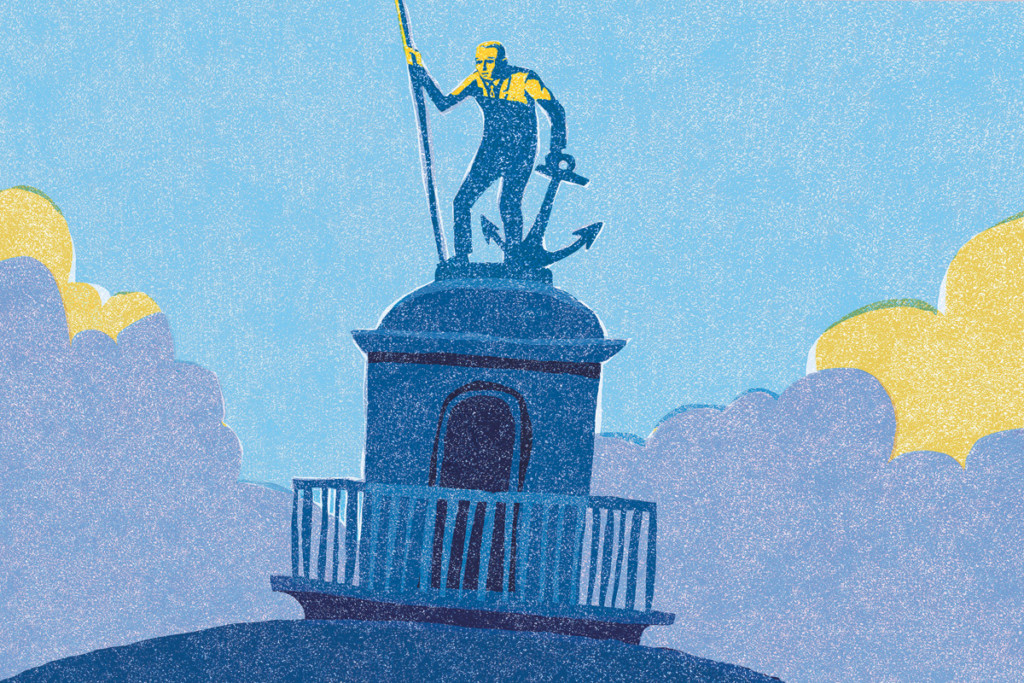 But the state has also made some cuts. In 2018, it originally intended to put $6.2 million in Medicaid savings back into home and community care. But the phase-out of the car tax forced Raimondo to nip and tuck the budget, reducing that allocation to $3 million, which funded a much-needed pay raise for home health care workers.
Nursing home operators have also seen significant reductions to their Medicaid reimbursements, says Virginia Burke, president of the Rhode Island Health Care Association.
"Home and community-based care is a great thing," she says. "It does mean that people who stay in nursing homes are sicker, and as patient acuity rises, so does the cost of caring."
And the state's senior centers have been making do with fewer state dollars.
"Since 2006, we've been cut 60 percent," says Mary Lou Moran, director of the Leon Mathieu Senior Center in Pawtucket. "We've tried to get some of those funds restored, but it's been difficult with the state of the state."
If the state is not a robust financial resource, at least it's gathering the data. The "Aging in Community" report, produced under the direction of a Long-Term Care Coordinating Council subcommittee, sent investigators out to talk to seniors, caregivers and service providers about nine topics: economic and food security, transportation, communication, social support, volunteerism, housing, health care and open space. (Later this year, the state will also hold public meetings and focus groups as part of an update to a federally mandated state plan on aging.)
In October 2016, the group presented their findings to a standing-room-only crowd at the State House. Not surprisingly, they found that seniors wanted to live in their own homes for as long as possible. And, similarly, they found lots of room for improvement.
"One the biggest gaps we found was the lack of information resources," says Maureen Maigret, a former director of the Department of Elderly Affairs and chair of the Aging in Community subcommittee. "Many services are available but if people are not aware of them, they may default to the most costly alternative."
For example, "people don't know about the state co-pay program for low-income residents who don't qualify for Medicaid, which helps pay for home care and adult care in nursing homes," she says. "It's not marketed. It helps people stay in the community for a long time at a lower cost to the individual and the state."
And, in the wake of shrinking taxpayer aid, a coalition of senior advocacy groups, academics and municipal leaders are strategizing other ways to make Rhode Island age-friendly.
"We've been practical about what we can accomplish through policies or programs that rely heavily on volunteers or re-purposing what we already have, because there won't be any more resources," says Rachel Filinson, a Rhode Island College sociology professor and a member of the Aging in Community subcommittee.
Two Tufts Health Plan Foundation grants, totaling $170,000 in 2016 and 2017, have allowed senior advocates to continue their research. One of the first projects was a six-month pilot to address the lack of mental health services for seniors by installing an onsite part-time counselor at Charlesgate Apartments in Providence, a subsidized senior housing complex.
Marianne Raimondo, executive director of RIC's Institute for Education in Health Care and a co-author of those grants, says the subgroups are brainstorming a variety of approaches: collaborating with college groups to offer seniors home maintenance help or working with the Department of Environmental Management to make parks more accessible or talking to caterers about delivering meals to more elderly.
"This is truly a grassroots effort. There's tremendous momentum because it's a positive thing," Raimondo says. "People are jumping onboard; we are not waiting for the state to do anything."
At the same time, the Senior Agenda Coalition of RI is building seniors' political power. The advocacy group scored a huge victory last session when they persuaded Speaker of the House Nicholas Mattiello to permanently budget monies to restore the no-fare bus pass on which so many elderly, homeless and disabled Rhode Islanders relied. In 2018, they intend to scrutinize the gubernatorial field and push for more money for senior centers.
"Seniors are more likely to vote, but they have not been well-organized," says William Flynn, the coalition's executive director. "We are going to be asking the candidates: Where do you stand on senior issues? And we are going to be more assertive."
Ellen Liberman is an award-winning journalist who has commented on politics and reported on government affairs for more than two decades.