After-Work Eats
Here's a roundup of some of our state's best appy hours and specials at bars and restaurants.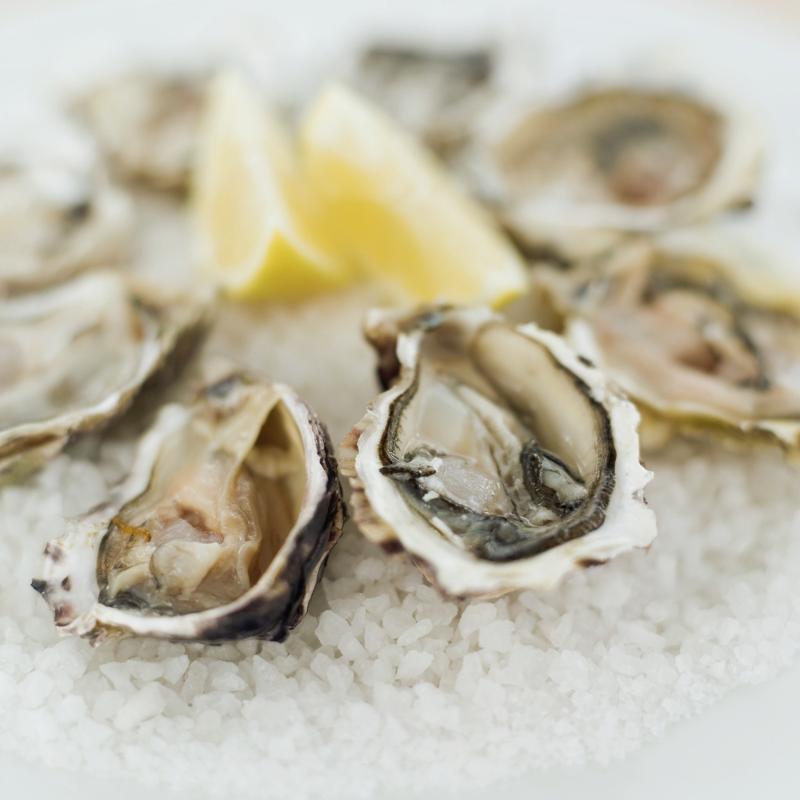 Here's a roundup of some of our state's best appy hours and specials at bars and restaurants.
$1 Oysters
Various restaurants across the state are serving $1 oysters during specific days and times. Benjamin's in Newport offers Raw Bar Tuesdays, which means $1 oysters, 50-cent clams and $1 shrimp all day. Mill's Tavern features a Happy Hour Raw Bar Mon.-Sat. 5-8 p.m. and Sun. 4-7 p.m., which includes oysters on the half shell for $1.50, shrimp cocktail for $1.25 and Point Judith littlenecks for $1. Stop by New Rivers on Tuesdays from 5-10 p.m. for dollar oysters. And finally, Providence Oyster Bar offers $1 oysters, littlenecks and shrimp Monday 4-6:30 p.m. and Tues.-Sat. 3:30-6:30 p.m.
Benjamin's, 254 Thames St., Newport, 846-8757, benjaminsnewport.com; Mill's Tavern, 101 North Main St., Providence, 272-3331, millstavernrestaurant.com; New Rivers, 7 Steeple St., Providence, 751-0350, newriversrestaurant.com; Providence Oyster Bar, 283 Atwells Ave., Providence, 272-8866, providenceoysterbar.com.
1149 Bar and Grill and Eleven Forty Nine Restaurant
The Seekonk 1149 Bar and Grill offers five for $5 appetizer and drink specials every day from 2-6 p.m., and beginning on Monday, Eleven Forty Nine Restaurant in Warwick will also offer six for $6 from 3-6 p.m. Some choices include fried smoked mozzarella and crispy pork dumplings and cocktails like a blood orange margarita and Moscow mule.
965 Fall River Ave., Seekonk, 508-336-1149; 1149 Division St., Warwick, 884-1149, elevenfortynine.com.
India
For Half-off Tuesdays from 4-10 p.m., all entrees are 50 percent off. They also have a $1 bar menu, available Sunday through Thursday from 3-8 p.m., which you can take advantage of after purchasing a $5 beverage at the bar. The dishes that are available for only $1 include chicken kabobs, vegetable samosas, Indian-style nachos (chickpeas, cilantro yogurt, onions and tamarind chutney), naan bread, lentil and spinach soup and more.
1060 Hope St., Providence, 421-2600, indiarestaurant.com.
Ladder 133
There's a special for every day of the week. Bar apps are half-off every day from 4-6 p.m. in the bar area only. On Mondays, you can get a free pizza with the order of a pitcher or bucket of beer. On Tuesdays, they have $1 and $2 tacos. Wednesdays, a pound of wings is $3.50. And finally, on Thursdays, enjoy a burger and sixteen-ounce domestic draft for $6.99.
133 Douglas Ave., Providence, 272-7427, ladder133.com.
McCormick and Schmick's
The restaurant offers specials at the bar from 3:30-6 p.m. (and 9 p.m.-close), during which you can enjoy deals with a $3.50 minimum beverage purchase. The menu changes often with choices like chicken quesadillas, chicken wings, pizza and rice balls for $2.95-$4.95, including the burger with fries for $3.95. You must sit at the bar to take advantage, and they are not available on holidays. Please call to check availability in May during graduation evenings.
11 Dorrance St., Providence, 351-4500, mccormickandschmicks.com.
Mews Tavern
Join Mews After Work Party Monday through Friday from 4-6 p.m. For the Beer 'n' Buffet, you can choose from one of the sixty-nine microbrews on tap, and take a pass through their buffet for only $3. They also offer the M-and-M Buffet (martinis and margaritas), which includes a choice of a raspberry or white grape martini, a cosmo or a Cuervo Gold margarita and a pass through the buffet for only $5.
456 Main St., Wakefield, 783-9370, mewstavern.com.
O'Brien's
On Monday nights from 6-10 p.m., the Newport restaurant offers 35-five-cent wings, available with the purchase of any beverage. On Wednesdays and Sundays, they offer half-priced grilled pizzas from 6-10 p.m. Specials available only in the inside dining room, not on the patio.
501 Thames St., Newport, 849-6623, theobrienspub.com.
XO Cafe
Take advantage of various deals throughout the week, including half-price bottles of wine on Mondays and a half-price bar menu on Fridays from 5-7 p.m. Some of the dishes you can order at the bar include lobster wontons, Point Judith calamari, truffle fries, XO grilled cheese with Blackbird Farm beef short ribs and gruyere, and mussels and fries. Ladies luck out on Wednesdays when they can enjoy a complimentary three-course tasting menu, available only on the bar side.
125 North Main St., Providence, 273-9090, xocafe.com.