Aerosmith's Joey Kramer Launches New Coffee Brand
The musician-turned-entrepreneur has channeled his passion for all things caffeinated into Rockin' and Roastin' Coffee.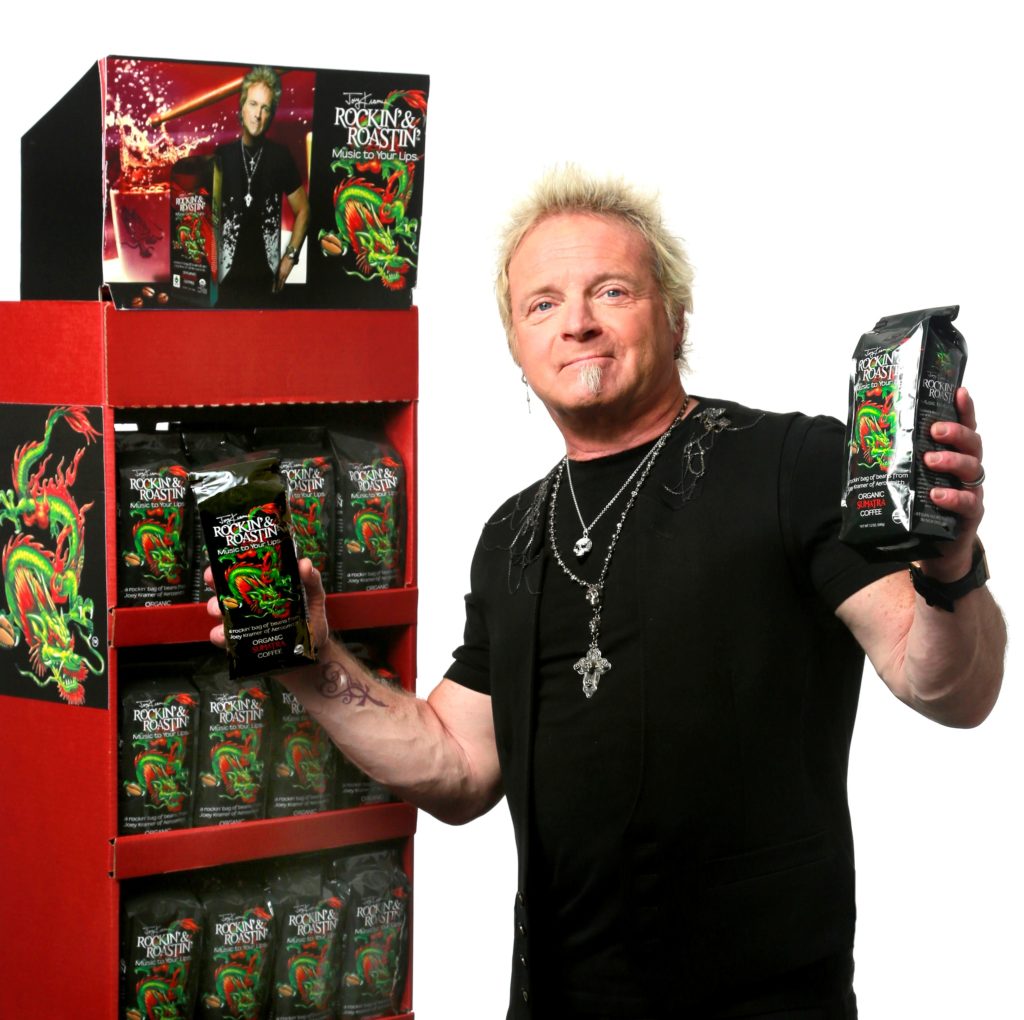 When talking about legendary rock stars, "catching a buzz" has a certain implied meaning. But for Aerosmith drummer Joey Kramer, that buzz strictly comes from his line of organic, whole-bean coffee. The musician-turned-entrepreneur has channeled his passion for all things caffeinated into Rockin' and Roastin' Coffee, which can be found on the shelves at all Dave's Fresh Marketplace locations in Rhode Island. We caught up with the Rock and Roll Hall of Famer before he boarded a flight to Japan to perform with Aerosmith.
"It's something that I've always loved, and when you love something and you have a passion for it, it usually comes out good," says Kramer, who sampled endless batches of roasted coffee beans before settling on each blend. "It turns it into not being work anymore. I never really had the time or energy to do it (before), but now we're touring a little bit less."
Even though he and his bandmates have lived through the ultimate roller-coaster of sex, drugs and rock 'n' roll, these days you're more likely to catch the band hanging out backstage sipping on a cup of his new brew. "Everybody loves it!" Kramer says.
The musician lived in the Boston area for forty-two years before heading to Austin, Texas, with his wife, Linda, and their dog, Lucy. He decided to start his own java business after seeing the outrageous prices people pay for high-quality beans.
"People get gouged for gourmet coffee," he says. "I'm trying to bring gourmet coffee with a reasonable price to the public, and there's no reason that can't be done."
Rockin' and Roastin' is organic, shade-grown coffee, which means it doesn't require cutting down the rainforest to grow the beans like typical sun-grown blends that use chemical fertilizers and pesticides. It's a more expensive production method, but growing in the shade ensures the protection of plants, animals and natural resources that exist in the rainforest.
Thus far, Kramer's blends include two dark roasts (Ethiopian and Sumatran) and a medium-dark blend from Guatemala. So what flavor gives him that extra boost when he's about to hit the stage? "Right now the Guatemalan," he says. "I kind of go back and forth. If you mix Sumatran and the Ethiopian you get a really nice mocha java."
But Kramer's initiative is about more than just getting a good buzz. Through June 2014, a portion of the sales from Rockin' and Roastin' will go to the Music Drives Us Foundation, which supplies grants to keep music programs in public schools throughout New England. Kramer partnered with the organization, created by his friend and fellow musician, auto tycoon Ernie Boch Jr.
"What more perfect a foundation could I be involved with?" says Kramer. "We have a love of music and the kids are getting back in the music. It's a perfect fit." rockinandroastin.com