Advocate Thanks, My Top Dentist
Rhode Island Monthly readers weigh in.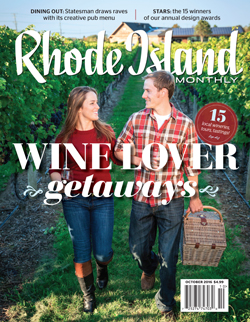 Thank you for making people aware of what the utility companies are doing by shutting off power and how it affects the lives of low income and elderly residents with serious illnesses and disabilities in the state of Rhode Island. Your "Power to the People" article brought awareness to this problem. I have elderly parents and the thought of this happening to them really hit home to me.
Thanks also to the Rhode Island Center for Justice, the George Wiley Center and the advocates for standing up for people who can't fight for themselves.
John Spagnolo
North Palm Beach, Florida

As I read your July article on Rhode Island's top dentists, I scanned the list for my own dentist of more than thirty years, Dr. Paul F. Kirk of East Greenwich Dental Associates. Your survey, completed by dentists themselves, did not include him.
So, I would like to now submit a vote by a patient, myself, for Dr. Kirk. The patient, after all, should be the final judge, no?
Over the years, Dr. Kirk has done an amazing job of keeping my smile and chew intact.
He has drilled, filled, pulled, bonded, crowned, bridged and currently implanted (assisted by Dr. Ray English) my choppers.
When I moved to Maine in 2001, I stayed on as Dr. Kirk's patient and have continued to travel to Rhode Island for dental care.
Dr. Kirk is thoughtful and meticulous, explaining all options and procedures and often giving a generous discount.
When people say I have a beautiful smile, I owe it all to this man, a real credit to his profession.
Camilla Doak
Bangor, Maine