A Tale of Nothing and the Office Good Guy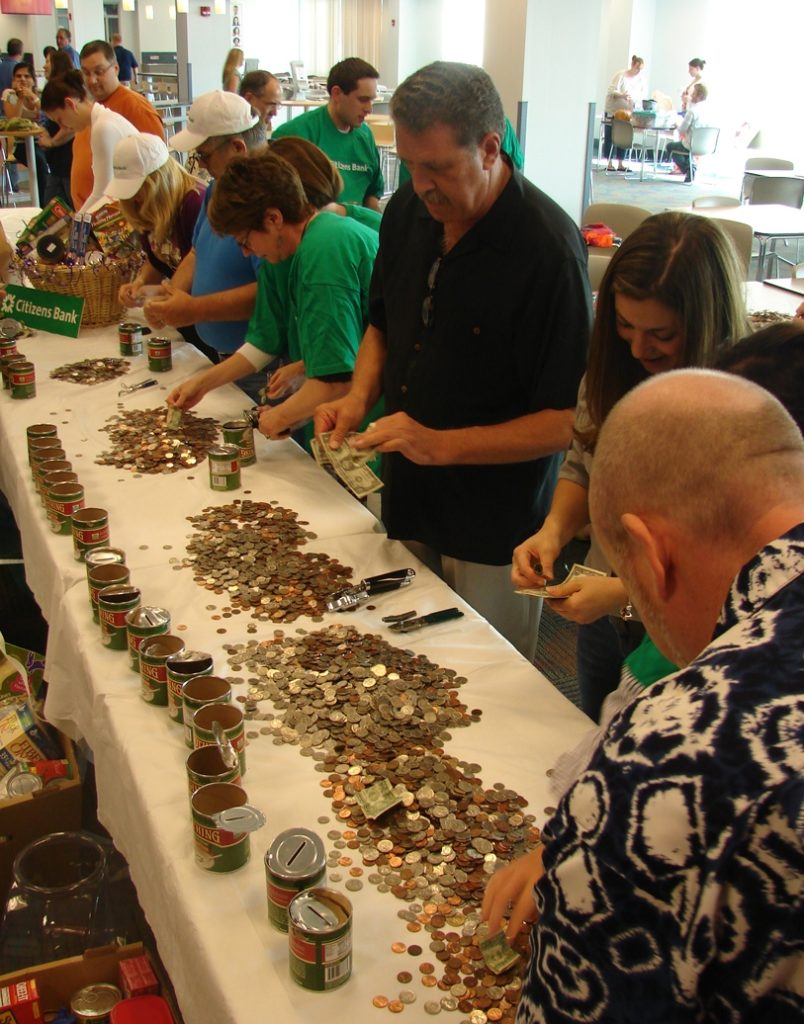 Here's a neat story.
I just got an email from Michael Cerio over at the RI Community Food Bank, updating me on their Nothing campaign. He let me know about some recent goings-on at RBS Citizens in Cranston.
It seems that Eddie Webb, head of their Change Management Business Services Delivery ("He's not going to want to be identified," said his assistant, Jeannie, so I hope I don't get her in trouble), was over at Whole Foods a little while ago when he spotted a pyramid of Nothing cans. He thought they were a great idea, so he bought ten of them to bring back to his office and sent a note to his team, saying that "nothing" was on his desk if anyone would like to pick up a can.
This kind of snowballed into an immediate competition between several departments (I love this in a workplace!) to see who could fill the most cans, which turned into a food drive and fundraising car wash.
They quickly raised $2,435.81, which Citizens matches for a total donation of almost $5,000, plus seven tubs of canned goods and non-perishable food. There they are in the photo, counting their change.
Okay, 1: Look how easily one person can start a chain reaction of good deeds. 2. If this isn't the sort of workplace fun that goes on at your office, you can do this! It's quite entertaining, dragging the little icons into the cart. And, more importantly, $10 donated this way buys about 50 pounds of food, which is amazing.
Nice work, everyone.