A Spontaneous Day Trip to Sachuest Point
We were supposed to head to the beach, but instead, we explored the coastal trails at one of Rhode Island's most picturesque locations.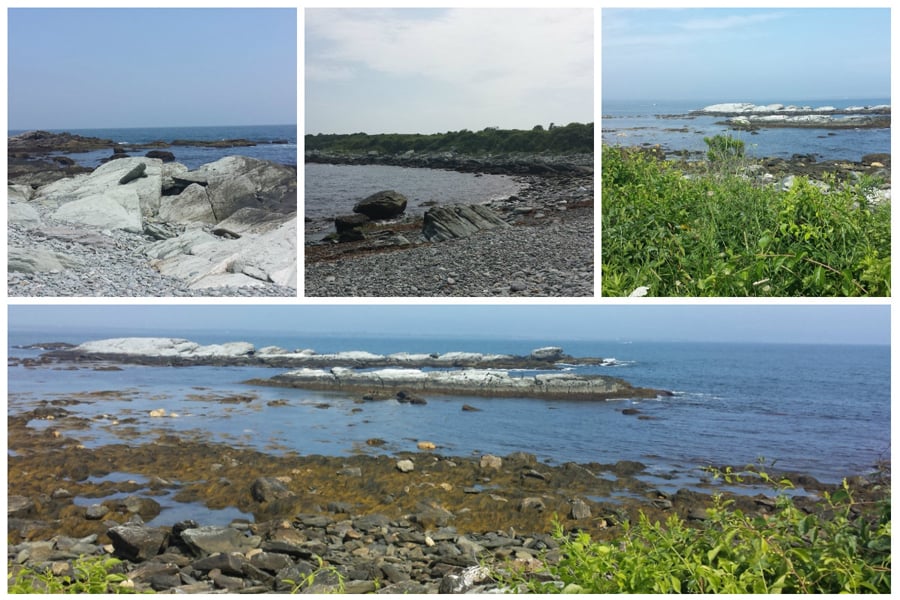 Beach days. They are few and far between on the weekends between June and August. Second Beach in Middletown was our destination. It was getting late, but when you have a toddler, almost everything takes longer than you expect. Especially gathering beach gear including chairs, toys, towels, bathing suits, sunblock, snacks, drinks and a cooler when the kiddo wants to eat and drink and play with everything you're trying to pack away.
Finally, we were in the car and ready to go. It was already around 1 p.m. by the time we neared Second Beach. Unfortunately, when we pulled up, parking lots were full and there was a line of a hundred cars waiting to pay. We tried driving around to find an alternative sandy spot, but the only lots we could find were permitted parking only. Right when we were about to turn around and head back to our own little town bay beach in Swansea, Mass. (a very good alternative!), we happened to come upon Sachuest Point National Wildlife Refuge. I have always wanted to go there to explore, but never got the chance.
We abandoned our beach-going plans and decided to walk the trails instead. What an amazing alternative adventure. I don't think there's a more beautiful spot in Rhode Island other than Newport's Cliff Walk. The one-mile to one-and-a-half mile, dirt-packed coastal trails were easy to navigate with a heavy-duty jogging stroller. The trails are all loops so they lead you right back to the entrance so you always know where you'll end up. In the late summer, thousands of Monarch butterflies make their way along Sachuest Point while migrating South.
Along the trails, we saw bunnies, yellow chickadees and all kinds of other birds. My son enjoyed picking a few daisies and Black Eyed Susans to tuck behind mama's ear. Out on the ocean, you can use binoculars to see cormorants perched out on the rocks. There were many people fishing along the craggy shore, and one person cruised along on a stand-up paddleboard. Others read books at quiet inlets. We walked down to one of the rocky beaches where tidal pools trapped tiny crustaceans and other sea creatures. Carter screeched every time he saw a tiny crab scurry out from a crevice. There were many man-made stone towers here, and we witnessed one man add his own rock to the stack.
Back on the trails, we took in gorgeous panoramic views from the outlook deck. We could see Second Beach from here, and while it would have been nice to lie on the sand that day, we were thrilled with our spectacular spontaneous diversion.