A Peek Behind the Scenes at the RI Home Show
The show starts Thursday at the Rhode Island Convention Center.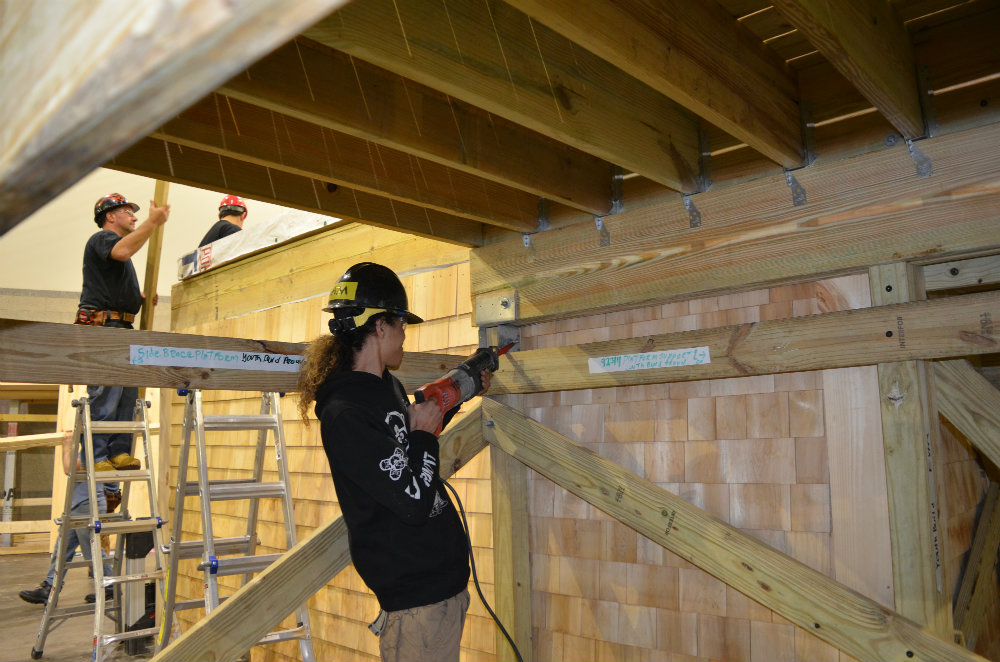 Who doesn't want their own tree house?
More than three hundred students from technical programs around the state pitched in to help build the pieces for the Solar Tree House that is a centerpiece of this year's Rhode Island Home Show. Designed by local architect Ann Clark, the tree house will be donated to the Girls and Boys Club of Providence after the show.
"So many organizations from across Rhode Island have come together to make this four-day event a fun, learning and entertaining experience," says John Marcantonio, executive director of the Rhode Island Builders Association. "We are excited that the attendees will have the opportunity to see and learn so many new things."
Here's a peek behind the scenes as organizers set up Saturday:
The year's show will feature an Energy Expo and Solar Energy Showcase, where attendees can sign up for a no-cost home energy assessment and find out about incentives available for converting to solar energy.
The show also features a Designer's Challenge. Seven local designers were each given an empty room and tasked with decorating it for coastal living. People who attend the event can vote on their favorite room.
From the Solar Tree House, attendees will be able to see the Nature's Landscape exhibit. Designed by the Magma Design Group in conjunction with the Rhode Island Nursery and Landscape Association, this year's set-up focuses on urban agriculture, including beekeeping and hosting chickens.
Students from Warwick teamed up to put up the first wall on the tree house Saturday morning.
The first wall is up!
The Rhode Island Home Show runs Thursday, March 31 through April 3. Hours Thursday and Friday are 3-9 p.m.; Saturday 10 a.m.-9 p.m.; Sunday 10 a.m.-5 p.m. Tickets are $10 for adults and $8 for seniors. Free for kids fifteen and under. ribahomeshow.com.