A Newport Charity Was the Star of Christmas at Rockefeller Center
The Confetti Foundation, which brings big smiles to sick kids on their birthdays, received a "fairy" special gift last night.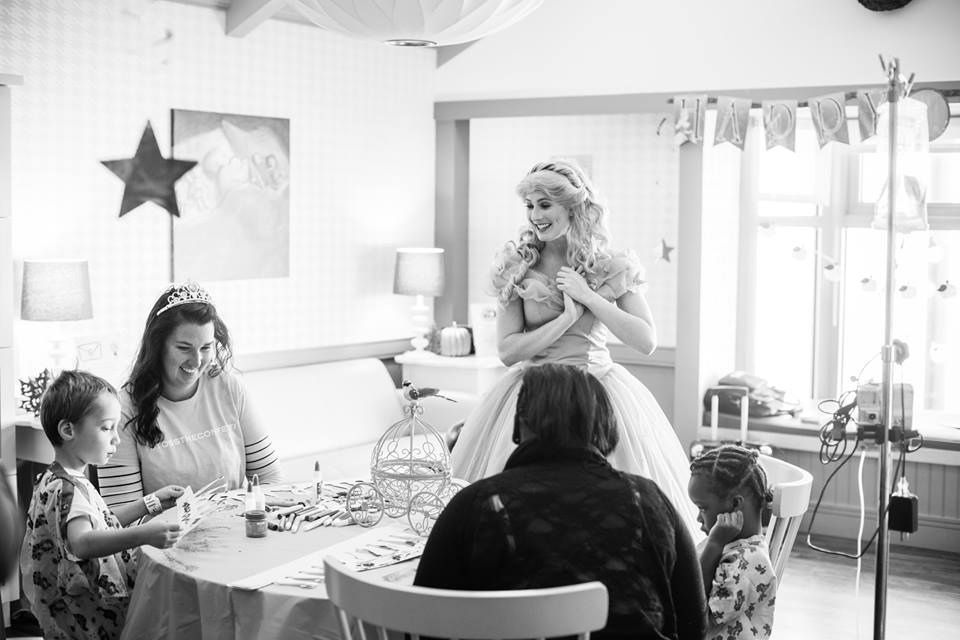 You know you've done something right when Minnie Driver hands you a fairy wand and a huge donation.
Last night, during NBC's Christmas in Rockefeller Center tree lighting, a Mazda commercial featuring the Newport charity, the Confetti Foundation, aired to millions of viewers. In the spot, actress Minnie Driver helps founder Stephanie Frazier Grimm pack boxes with activities, crayons, handmade cards, banners, plates and utensils for kids spending their birthdays in the hospital. The foundation, which launched in Newport in 2014, has delivered nearly 800 birthday boxes to kids across the United States. Read our January 2014 story about the charity here.
At the end of the commercial, Minnie Driver presents Grimm with a different sort of gift: a $30,000 donation from NBC and Mazda — and her very own fairy wand. (Confetti Foundation volunteers, deemed birthday fairies and heroes, deliver the boxes to hospitals in their respective states. Also: Minnie Driver played the ever-benevolent fairy, Mandy, in Ella Enchanted. A coincidence? I think not. ) Watch the commercial below:
Such an inspiring story, and proof that happiness heals: https://t.co/pS19favd3S #MazdaDrive4Good from @MazdaUSA https://t.co/X1xiaTZf4O

— Minnie Driver (@driverminnie) December 3, 2015
Last night, Grimm appeared live on the Rockefeller Christmas special with Al Roker, and she was interviewed again by Roker on the "Today" show this morning. Watch the interview here.
We caught up with Grimm last night to talk about what the Confetti Foundation plans to do with the donation. "With our prize earnings we now will not have to have a waiting list for the birthdays in a box," she said via email. "We also will be getting custom boxes made (instead of the white ones) and possibly adding more activities to the boxes! It is such an amazing thing to be a part of, and the awareness we will be getting is priceless!"