A New Kind of Clambake
A series of monthly gatherings is highlighting the talents of Rhode Island's artists and designers.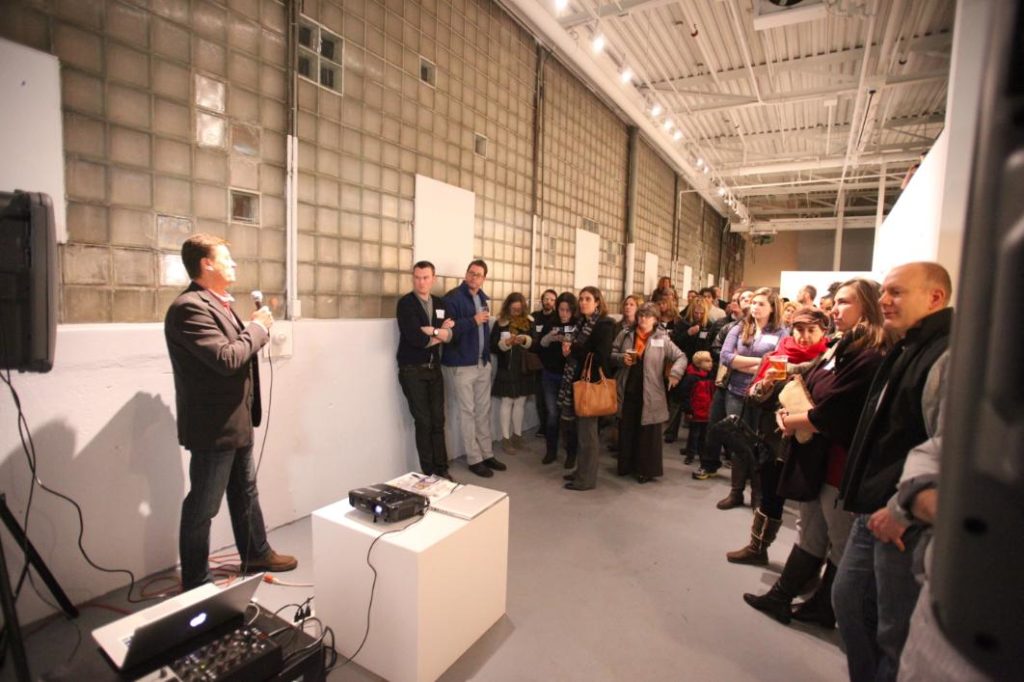 Did you know the director of one of Wilco's videos lives in Providence? Or that another Rhode Island-based artist counts both the Iowa Department of Transportation and Jerry Seinfeld as clients?
A new series of gatherings called Clambakes is spotlighting the talents of Rhode Island-based designers and artists. The series kicked off last month with twenty-minute presentations by Peter Glantz, a Brown University grad and filmmaker who directed the video for "Sunloathe," and Boris Bally, a jewelry designer and sculptor who has been recycling materials like street signs into whimsical but functional products like chairs and dishes.
Part inspiration and part networking opportunity, "our audience includes sleepless entrepreneurs bursting with passion, filthy rich angel investors, overly ambitious students, perfectionists, nerds, geeks, overachievers, and OCD designers who can look at your business card and tell you what cardstock you used."
The events are scheduled to take place the last Thursday of every month at Anchor, an office and studio space at 42 Rice Street in Providence. They're hosted by Matt Grigsby, an industrial designer who founded Ecolect, a company that helps designers, architects and builders find environmentally friendly solutions and materials. The events are also sponsored by the AIGA Rhode Island and Rally Rhode Island, an initiative led by Allan Tear of Betaspring and the Rhode Island Foundation to accelerate the development of creative start-ups.
The next Clambake is scheduled for January 24 from 5:30 p.m. to 9 p.m. The first speaker will be Cutter Hutton of Observatory, a design studio that used to be known as Kaiju Studios, and the second speaker is artist Josie Morway. Each will talk about their work for twenty minutes and a question and answer period will follow. Then from 7 to 9 p.m., there will be an open bar and chance to mingle. A food truck will also be outside. You can also check out Nicholas Pregler's work in Anchor's pop-up studio.