A Dose of Horror at the Lovecraft Film Festival
Movies inspired by Lovecraft's work will be presented, as well as panels, vendors and readings focused on the author.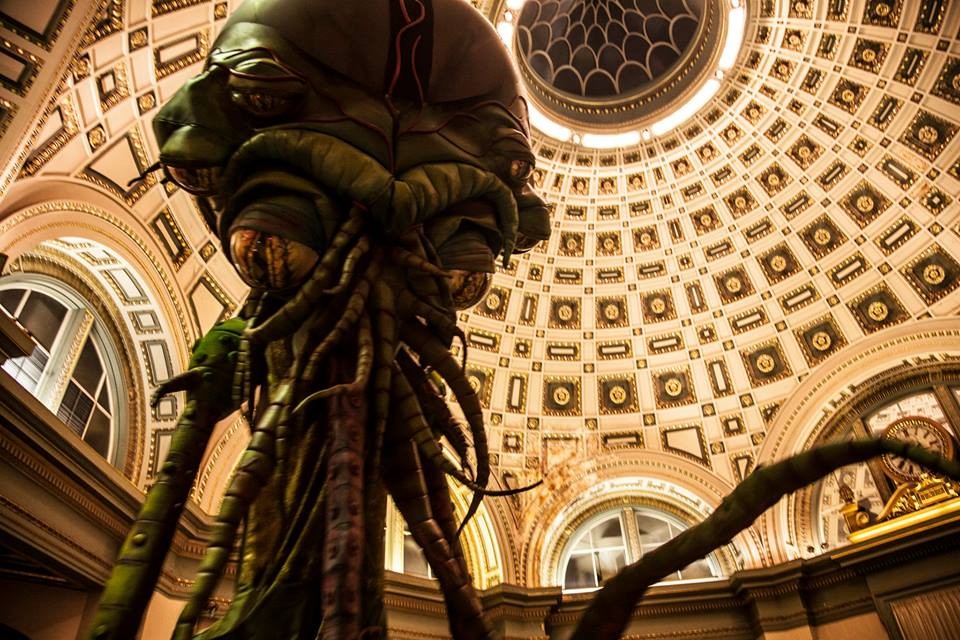 Ph'nglui mglw'nafh Cthulhu R'lyeh wgah'nagl fhtagn.
If you can read (or even recognize) this as H.P. Lovecraft's invented language R'lyehian, then you're probably already well aware of the H.P. Lovecraft Film Festival going on later this month.
In one of his letters, Lovecraft famously declared "I am Providence" and now a film festival dedicated to the writer is happening in his city.
Even if you're not a diehard Lovecraft fan, independent film enthusiasts and weird fiction lovers should consider heading to Providence August 19 to 21. Movies inspired by Lovecraft's work will be shown Friday and Saturday, with Sunday dedicated to panels, vendors and readings focused on the author and the unusual genre of fiction he helped introduce.
The festival will present two feature length films. Although we don't normally associate Lovecraft with kid-friendly ideas, one of the features will be the theatrical premiere of Howard Lovecraft and the Frozen Kingdom, an animated film about a young boy's adventure in a fantastical universe populated by nightmarish creatures and unexpected friends.
Short films by indie filmmakers from around the world revolve around fiction created and inspired by Lovecraft.
On Sunday, there will be a bevy of events and attractions held in the Providence Arcade. Modern weird fiction masters like Paul Tremblay and Laird Barron will read their work and serve on panels. If you're looking to buy some merch to showcase your long-held (or newfound) passion for Lovecraft, vendors will also sell clothes, art and more.
The festival is hosted by the Lovecraft Council for the Arts and Sciences, which has organized smaller film screenings and other Lovecraft festivals like NecronomiCon Providence. The Council is supported by the film festival's founders from Oregon who have hosted it on the West Coast for twenty years.
The films will be shown in the Providence Public Library (150 Empire St.) with the rest of the festivities at the Arcade (63 Weybosset St.) and the Athenaeum (251 Benefit St.). Tickets are on sale from $12−$40.