A Day Trip to Beavertail
Pass the time exploring the rocky coastline of Jamestown.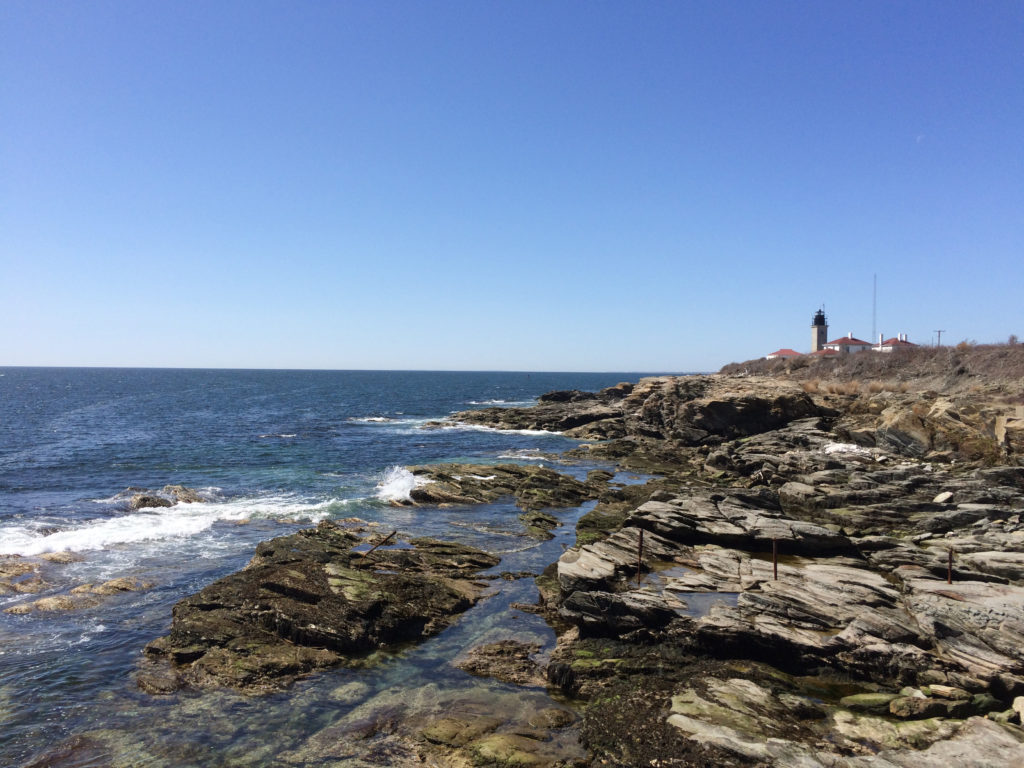 For the past few months, it's been hard to get fresh air in Rhode Island without also getting hypothermia. Okay, maybe not hypothermia, but it's been cold. Maybe that's why when temperatures finally started to rise last weekend, the state woke up with people leaving their homes to get some vitamin D.
For outdoor enthusiasts like myself, the first day of real spring weather reminds us why we love the Ocean State. Even though it's small and densely populated, Rhode Island has a lot of natural beauty to offer if you know where to look.
That's why on Sunday I traveled over a few bridges to get to Jamestown, and drove until I arrived at Beavertail State Park (get directions here).
Crossing into Jamestown is a bit like going back in time. If you're looking for a quaint, seaside town, this is where you'll find it. Seafood shacks, coastline and roads with very little traffic make this town a great getaway, even for just a day trip.
The southern tip of the island is where you'll find Beavertail, a small park with rocky shores that resemble the coast of Maine. Having never been there before, I parked near the end of the road and walked towards the water. It felt about ten degrees cooler getting out of the car because of the wind, but the views were breathtaking.
Once I found a path down to the shore, there were long stretches of rocks to climb on. Anyone in decent physical condition with good footwear can climb the beach, and in low tides there's even more to explore. On a warmer day, you can wade out into the water and see what's hidden in the tidal pools, from tiny barnacles to spiny sea urchins. I climbed the perimeter of the park, finding rocky beaches and boulders to summit. The entire time, I looked out at the blue horizon and took in the endless sea.
At the final point of the park, there stands the third oldest lighthouse in North America. Beyond that, there's a big stone platform with a large compass on the top. Like the cheesy traveler that I am, I had to take a photo standing on it.
If you have the time, the gorgeous coastline makes Beavertail a great place to throw a blanket down or unfold a chair and take in the sun. Bring a book, some friends, a Frisbee or a four-legged companion and make a day of it.