Yarn Bombing at the Virtu Art Festival in Westerly
It sounds scary — knitting needles sure are sharp — but this community art project is downright delightful.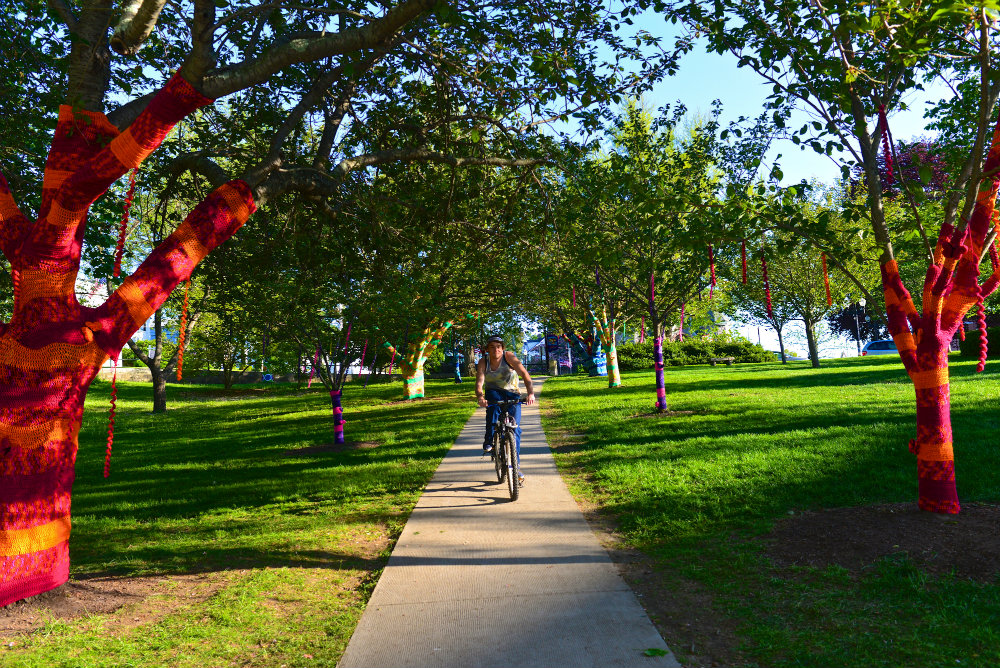 If you don't know, now you know: guerilla knitting is a thing. An amazing thing, in fact.
For the second year in a row, Westerly's Virtu Art Festival — free, open to the public and held over Memorial Day Weekend, May 28 to 29 — opens with a community art project featuring huge, detailed designs by some very talented textile artists. The designs are tailor-made for trees and lamp posts in Westerly's Wilcox Park.
Knitters and crocheters of all experience levels are encouraged to participate. Email Lisa at lkonicki@oceanchamber.org for more information, and check out some of last year's designs for your own yarn-spiration: