Watch a Time Lapse Video of Providence Flea
We were there to watch it all come together.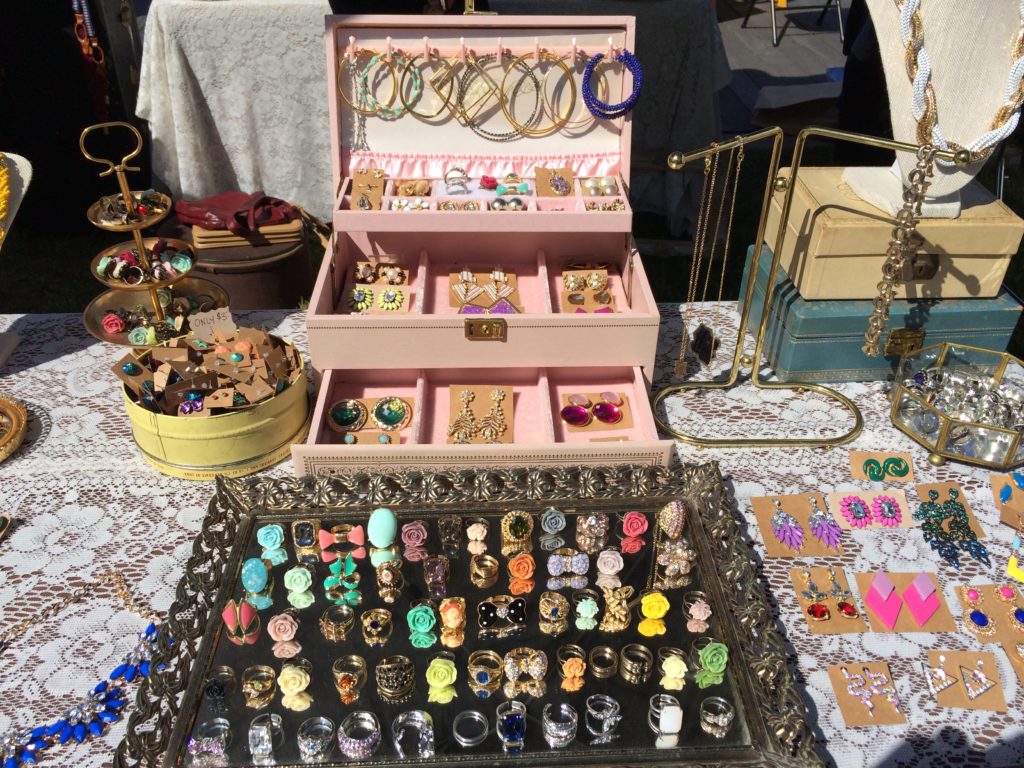 The Providence Flea transforms the Providence Greenway on South Water Street into a sprawling open market complete with food trucks, handcrafted art and antiquities ranging from old books to vintage firefighting equipment. Founder Maria Tocco says there were sixty-two vendors at opening day last year, which is near capacity. More vintage and antique vendors have signed up for spaces. "I really wanted the flea to tell me what it wanted to be so we let it sort of grow organically and it seems like we have attracted a lot more vintage vendors because of the type of venue it is," Tocco says.
No one really wants to get up at 7 in the morning on a Sunday, but we wanted to see what goes into setting up the Flea. What we found was a clamor of EZ Ups and a caravan of cars, trucks and trailers lined up with drivers unloading tables and goods. Check our time lapse below.
But aside from antiques, the Providence Flea continues to welcome other types of vendors. "Our focus is vintage but we have the flexibility to have a tightly curated group of local artisans, vintage clothing vendors." The Flea also features businesses offering services such as henna tattoos and chair massages. The event runs 10 a.m. to 4 p.m. every Sunday through September 14. providenceflea.com
We took a stroll through Sunday's first Flea, and here's what we found. Pictured, clockwise from top left: bird from Bob Green, books from Embassy Antiques, clock from Vintage Unlimited, Providence Flea sign, puppets from Amy Simpson and Lynn McCarthy, figurine from KicktheBobo, dress from ArchType Vintage and Neeko from Lalavintage (not for sale!).
Clockwise from left: light sculpture from RI Artisan Birdhouse, frames from Wilderness Design and terrarium from Reclaimed Curiosities.