Top Dessert Spots From a Newbie
Lite Rock 105's Stephen Donovan looks at some of the dessert places he's enjoyed in his first months in Rhode Island.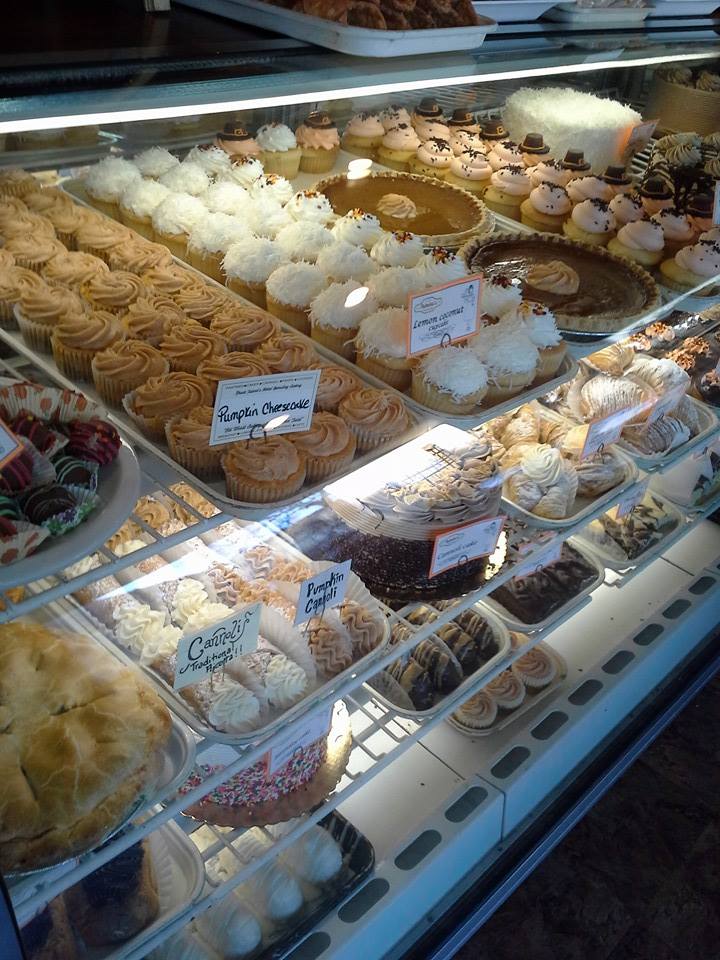 Guest blogger Stephen Donovan is excited to be living in Providence. As the new co-host of "The Heather and Steve Show" on LiteRock 105.1 with Heather Gersten, he is exploring the local dining scene and will blog about his adventures for Rhode Island Monthly each month. Follow him on Twitter at @StephenDonovan1.
Dessert.
When I was kid, I learned how to spell it (two s's, not just one) by remembering that I always wanted seconds.
Some things don't change – my childhood is long past, but my sweet tooth lives on. So, let's take a look at the dessert offerings of this fair city, shall we?
Now, before the angry letters get written, let's keep some things in mind here: this is not a best of list. This isn't me telling you what to do. What this is, is a look at some of the desserts and dessert places I've enjoyed in my first months in Rhode Island.
Palmieri's Bakery (147 Ridge St., 401-831-9145, palmierisbakery.com). A stone's throw from Federal Hill, Rhode Island's oldest bakery, has many things going for it. In no order of importance: (1.) history, (2.) they play Lite Rock 105, (3.) the owner couldn't possibly be nicer. Quick story: Palmieri's is within walking distance of my apartment, and in one of the first strolls around the neighborhood, was one of the first places I visited as a resident. When Theresa, one of the owners, heard that I was new in town, she immediately put together a welcome sampler of the finest Italian cookies, pastries, there may have been a pizza strip or two in there; the point is, she went out of her way to welcome me to the neighborhood. Delicious sweet stuff – cannolis, pastries, cookies to die for – at a great price. Now, in the interest of being fair, I should mention that at one of our visits, my girlfriend got bitten by a dog there.
Inside a bakery.
Bitten by a dog.
Not something you anticipate happening, but life is full of surprises, am I right?
Other than that, it's a lovely place.
LaSalle Bakery (993 Smith St., 401-228-0081, lasallebakery.net). Before this year, I had never heard of St. Joseph's Day. (Keep in mind, I'm as Irish as they come.) And, I had NEVER heard of a zeppole. I had thought I had sampled just about everything there was with sugar in it. Then along came the zeppole. So, imagine my surprise this year, when the big day rolled around, and I was told that I had lived my entire life – up until that point – completely in the dark. We asked around for the best place for zeppole in town, and LaSalle was the most popular choice. Naturally, when I went there at lunch time, there was a line out the door. Now I know why. What I don't know is how butter, water, flour and eggs can be made that delicious. I suppose if I did, I wouldn't have to eat out for 90 percent of my meals. Who can say?
Teas and Javas (199 Wayland Ave., 401-621-7700, teasandjavas.com). I don't want you to get the wrong idea here. I'm not a one-trick pony when it comes to my desserts. It's not always going to be a wham-bam-thank you-maam instant sugar rush. Sometimes, you gotta slow things down a little. Take it nice and easy. Well, my friend, Teas and Javas is the place for you. They have two locations, but I'm partial to the Wayland Avenue spot. Why, you ask? I'll tell you. Let's say it's date night, you and your lovely have just had a great meal someplace, or better yet, have just come from the movies. This'll be the perfect place to rehash the plot, argue as to whether or not the two leads should've gotten together 'cause nine times out of ten, you're going to have the place to yourself. Sure, the place may be crowded, but odds are it'll be a crowd of Brown students all listening to something on their Macs. Feel free to park it with a steaming cuppa and some raspberry pull-apart bread. You won't have as much time as you used to – they just changed their hours and now close at 10 p.m., but it's still well worth it.
Now, no list of dessert places in town would be complete without a mention of Seven Stars Bakery. Whether you prefer the East Side (820 Hope St., 401-521-2200) or the West Side (342 Broadway, 401-521-2200, sevenstarsbakery.com), odds are you've at least had one scone in your time here (cranberry pecan is my personal favorite). My only complaint about this Providence institution would be… more hours! Closed by 7 p.m. on Hope Street, done by 6 p.m. on Broadway! Do you realize how cruel it is to have to walk past a shuttered Seven Stars Bakery? And, of course, they have gorgeous floor-to-ceiling windows so you can see every square inch of the place! Man alive, only being open for twelve hours a day! Some people.
So, until next time, happy eating and join us back here next month, when it may finally be time to venture out of Providence and see what culinary delights await us elsewhere in the Ocean State…
Pictured: The dessert counter at Palmieri's, from Palmieri's Facebook page.