Embrace the Wonderful and the Weird at FringePVD
All you need are a few bucks and an open mind to enjoy five days of fringe performances.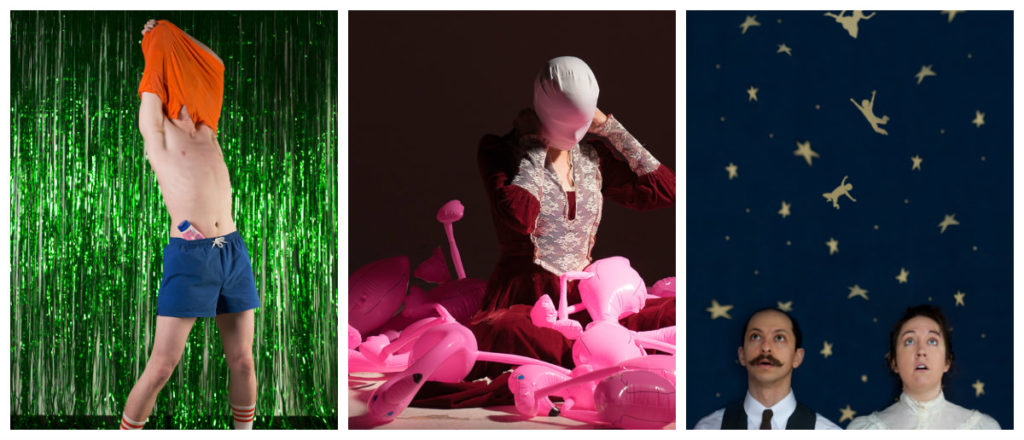 If you browse Providence Fringe Festival's lineup without knowing much about the showcase, you might think the organizers nailed it on the fringe frontier.
Phone Bone? Yes.
Memory: A Clown Love Story? Scary, but I'm onboard.
Willie Fikowski Welcomes You to Florida the Sunshine State? Love the shortie shorts and tube socks, Willie. Please, let me pay you to see them in person.
However curated it may seem, the third annual festival, staged from July 26 to 30 at eleven venues across the city, works more like chaos theory. The performances are chosen at random, a stunning lottery where novice performers mingle with timeworn artistic types, and they're all off the leash. No rules, just art, whatever that means to them. And beautiful things happen when creative people go wild.
"I think because the purpose of the festival is to really celebrate art and artists, it's important to dream big and also to be flexible," says FringePVD director Kate Kataja. One hundred percent of proceeds go to the artists, and most tickets range from $5 to $10.
Kataja reports that, in its third year, FringePVD features fifty performances by more than 200 artists. The roster boasts lots of local talent — think: an aerial show by a Brown Ph.D candidate at the Steel Yard; a one-man show by a local activist with a rough past at the Dean Hotel; and five local playwrights' takes on the phrase "virgin territory" at the Avenue Concept — as well as national names, too. Like Athalie Paynting, a two-time Moth Story Slam winner from Brooklyn whose one-woman show, Phone Bone, follows the adventures of an unlikely phone sex operator. Phone Bone will be staged at the Wilbury Theatre Group, Providence's own fringe darling and the founder of FringePVD.
In addition to the nightly performances, FringePVD also hosts a free, family-friendly Fringe Day at Riverside Park in Olneyville from 1 to 4 p.m. on July 30. The roster of artists includes the Manton Avenue Project, Big Nazo, Trinity Repertory Company, Providence Youth Slam and others, as well as free workshops, a scavenger hunt and complimentary treats from RI Food Fights.
"[Wilbury Theatre Group is] moving to a new space in Olneyville this year and it's important to us as artists and citizens to provide the same access to arts and arts education to everyone, regardless of what neighborhood they live in," says Kataja.
FringePVD is also collaborating with the RISD Museum on a Design the Night event from 5 to 9 p.m. on July 30, which is open to the public. In addition to free admission, guests can experience three FringePVD performances staged throughout the museum.
For more information on the Providence Fringe Festival, visit fringepvd.org.