Rhode Island Monthly digital advertising offers the best value for your advertising dollars.
---
RIMonthly.com
Featuring our Best of Rhode Island results, Top Docs winners and comprehensive arts and entertainment calendar, along with searchable content from current and archived issues, daily blogs from our editors, restaurant reviews, party photos, videos and more! Expand your reach and maximize your impact with display advertising on our site.
Display advertising options include:
Leaderboard ads starting at $260
Island ads starting at $260
Additional advertising options:
Sponsored content
Promotional eBlast
Lightbox Sponsorship
Discounts offered to print advertisers
Our online audience:
*75,000 unique visitors per month average
140,000 page views per month average
45% aged between 25-44
66% female
*as of October 2015
Inquire about rates and availability
Download ad specs for RIMonthly.com
---
E-Newsletters
Include your advertising message in our email newsletters.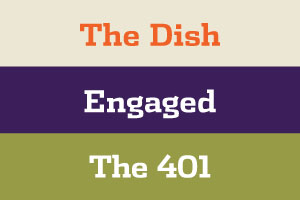 Three ad positions to choose from. Rates starting at:
The 401 (weekly, ~20,000 subscribers): $188
Engaged (bi-monthly, ~3,500 brides-to-be): $150
The Dish (monthly, ~15,000 foodie subscribers): $400
Discounts offered to print advertisers
Inquire about rates and availability
Download ad specs for our e-newsletters
---