Breakfast with Curtis Premieres in Providence
Laura Colella's new feature film, Breakfast with Curtis, follows the intersecting lives of a half dozen neighbors on the East Side of Providence.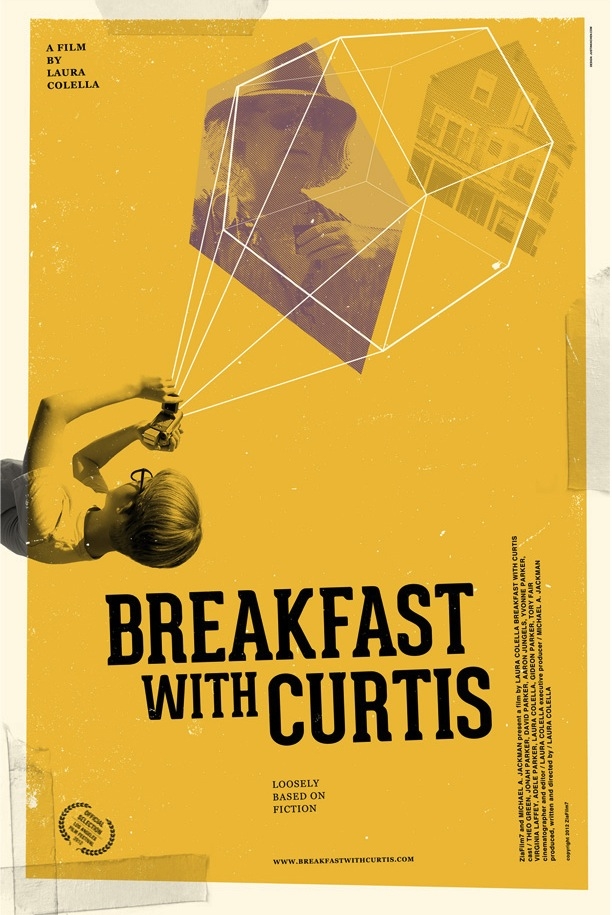 Would you rather live on Power Street, with the rich folks, or off Hope, with the rest of us? Laura Colella's new feature film, Breakfast with Curtis, could convert even the stiffest Republican to the joys of bohemian life. Set in a Providence side street, the story follows the intersecting lives of a half dozen neighbors, most of whom who enjoy drinking, smoking and afternoon naps without a trace of guilt. It lends such appeal to their pleasure-seeking days that the first question from the audience at the Vets premiere last Friday, after a standing ovation for the cast, was this: "Do you have a room for rent? I want to move in!"
This is the third feature film for Colella, who teaches at RISD (and who graced the cover of Rhode Island Monthly's January 2006 issue on "Movers & Shakers"). Tired of waiting for funding to come together for her next project, she decided to launch her own no-budget feature, based on the lives of the folks in her triple-decker, plus the family next door. When teen-aged Jonah Parker created a web video series to record his rambling interviews with painter Theo Green, a story line was born. Colella weaves their encounters into a coming-of-age tale embedded in a web of shifting relationships among the characters. It's all spiced with plenty of hilarity, including a backyard swing, lots of alcohol-inspired pingpong, some interesting voyeurism, and an afternoon horseback ride with Tommy Lee Jones.
At the Vets premiere, Colella and her entire cast gleefully took questions from the audience until there were no more, then invited everyone in the theater to the after-party. In an only-in-Rhode Island moment, I sent a link to the movie site to my brother in Vermont, who promptly emailed back that one of the characters is the former wife of his URI photography mentor, and their two offspring are in the film, too. Naturally, we are all connected. All of us have lived off Hope, at one time or another.
The film premiered at the Los Angeles Film Festival in June, and was shown at Woods Hole before coming to Providence last week. It now goes to festivals in Vancouver and Fort Lauderdale, and hopefully will get a showing in Rhode Island again sometime. Or eventually, the film will be available on DVD, like Colella's other two features, Tax Day and Stay Until Tomorrow.
Breakfast with Curtis is not to be missed by anyone who lives in Providence, or ever lived there, or ever experienced a seminal summer of their own. breakfastwithcurtis.com
Watch the movie trailer (Warning; adult language):