Bioblitz: PR For Nature
Naturalists, scientists, birders, school kids and artists spend twenty-four hours trying to identify as many different living things as they can find within the event's designated boundaries.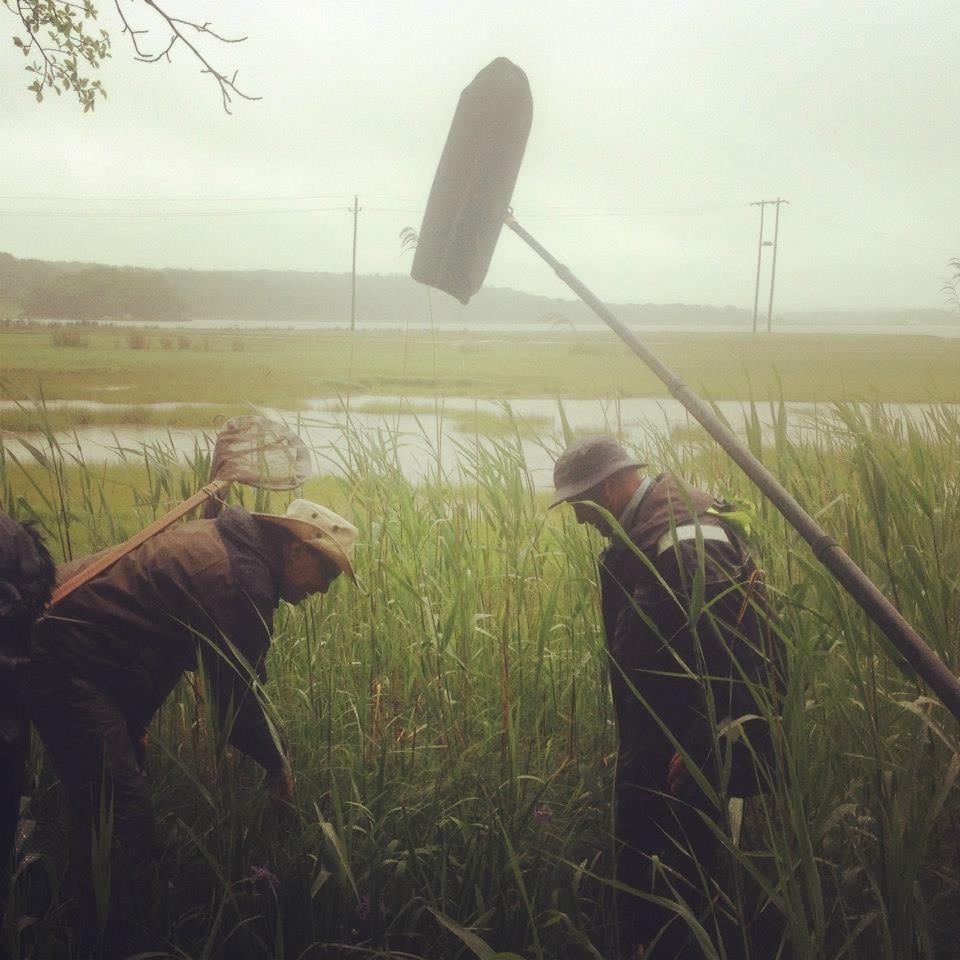 A bioblitz, organizer David Gregg is fond of saying, is part science, part education, part exploration and part PR – but the public relations part is not to promote his tiny nonprofit, the Rhode Island Natural History Survey, which organizes the annual event – it's to promote nature itself.
It's shocking that nature, which keeps our planet running, needs PR help, but the fact is, most of us don't pay much attention to the natural world around us. So once a year, RINHS brings together a random bunch of searchers – 200 or so naturalists, scientists, birders, school kids and artists – to spend twenty-four hours trying to identify as many different living things as they can find within the event's designated boundaries. This year, despite more than four inches of rain, they documented 1,153 different species of plants, animals, birds, bugs and fishes, in one little corner of Narragansett.
Watch the video slide show!
The event was held last weekend at the South County Museum, with a designated area to explore that included wetlands, sandy beaches, a river, vernal pools, woods, fields, ponds and a section of the ocean. Insect hunters dug holes and baited them with stinking fish or rotten meat, and left them overnight in hopes of finding rare carrion beetles. Moth collectors rigged a bright light shining on a white sheet, to attract winged insects in the dark. The mammal team set out metal boxes with spring-loaded doors to trap unwary rodents. Birders crept about quietly with binoculars, spotting scopes and smartphone apps. Under the main tent, experts and students brought out microscopes, headlamps, guidebooks and notepads to examine and record their finds.
I was part of the Art Team, which means I can join any team at any time. On Friday afternoon, I tagged along with Lou Perrotti, conservation director at Roger Williams Park Zoo, and a bunch of school kids from Central Falls. We found a milk snake by the edge of the woods, just over a foot or so long, that tolerated being handled by quite a few kids before it was released back into the wild. One of the students spotted a green frog in a stream. Lou carefully approached, and with a quick snatch, had the frog in hand for all to admire. After a minute or two of inspection, the critters were let go, and they scurried for cover.
We returned to the museum for dinner, then as night fell, I followed David Gregg and a half-dozen others into the woods, to see what we might find. I was glad to have tall rubber boots, as the rain fell non-stop and the trail flooded in spots nearly to my knees. The misty sky reflected a pale glow from homes nearby, the wet green leaves glistened in the dark, a lone firefly blinked from the bushes. A soaked rotting tree revealed signs of flying squirrels and sleeping bats – holes lined with scat, and deep grooves left by tiny claws. A lone spring peeper serenaded the night.
The twenty-four hours ticked past, with a hike to check on the bug traps, a visit in the main tent with the leaf-litter team, and respite in the cozy carpenter's shed, where the Art Team offered microscopes, paper and pencils, and leaves and insects to draw. An undergraduate from Connecticut explained to me the difference between an insect and a bug – I didn't know there was a difference. I slept for a while in the back of my car, as lightning flashed nearby and the relentless rain poured down. At dawn I wrote a few haikus, as suggested by the new Creative Writing team, and left them behind in a box. Morning was spent with the seining team along the Narrow River, where we found crabs and fish and seaweeds, and watched as an osprey brought a fresh fish home to some hungry chicks. We walked back along the wide sandy beach at Narragansett as the sky turned cobalt blue and the wind tore white tails from the roaring surf. Along the way I found interesting companions, old and new, from near and far, all of us curious about the living things that share our space.
Each Bioblitz I've been to – this was my fourth – is different in a million ways from the one before, but they all share the same essence. They pry us away from our houses, our laptops, our routines, and toss us out into the mud and wind and rain and rivers and sky. They make us cold and wet and hot and tired, they make us wonder, and best of all, they make us grateful to be alive on a mysterious blue planet overflowing with life, and hungry to know more than we knew before.
Everyone is welcome at BioBlitz. If you want to check out the next one, like the Rhode Island Natural History Survey on Facebook.