Ava Anderson Non-Toxic Expands Product Line
The personal care line has rapidly expanded from the original six skin care products to seventy-two Ava items, including home cleaning, baby and pet products.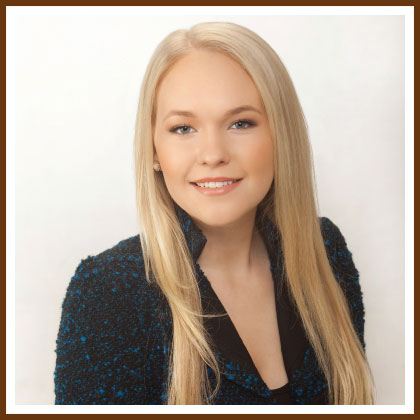 At age fourteen, Ava Anderson wanted to change the health of America. Now a twenty-year-old junior at Babson College, she has accomplished more than most will in their entire lives. With family support and a passion to help people, Ava Anderson Non-Toxic was born.
Created and run out of Rhode Island, Ava Anderson Non-Toxic is a personal care line that has rapidly expanded from the original six skin care products to seventy-two Ava items, including home cleaning, baby and pet products.
Back in high school, Anderson was not overwhelmed by sports practice or clubs. She came home every day, finished her homework and wrote on her blog, obsessing over personal care products. Anderson wasn't worried about frizzy hair or acne; she was concerned about finding safe products that didn't contain dangerous toxins and chemicals.
Consumers would be better off swallowing products than rubbing them on their skin, according to Dr. Samuel Epstein, author of Toxic Beauty, because while your liver would partly detoxify substances, your skin acts as a direct path to your blood stream.
With the support of her family, Anderson approached a private label manufacturer in hopes of changing personal care. With a long list in hand of chemicals she didn't want to use, the manufacturers confirmed that it was indeed possible to create products that did what they were meant to do: care for the body.
Ava's Products
Before modern science and chemical formulators, people cared for and pampered their bodies for thousands of years with natural remedies. Anderson's products get back to the basics, using natural ingredients that have generations of proof to validate their effectiveness, such as aloe vera juice, shea butter (which has a natural spf of six!), and essential oils which have antibacterial and antimicrobial properties. The company's facebook page is full of testimonials raving about how the diaper cream alone is helping clear acne, psoriasis, eczema and more.
While she uses ten to fifteen products a day, Anderson's personal favorites are the toner, men's shaving gel and the lemon sugar body scrub which "smells like Del's lemonade" – a reference every Rhode Islander can appreciate.
Personal Care Products for the Earth
Aside from affecting the body, Anderson has also taken on the challenge of improving the environmental footprint of personal care products. Strolling through farmers markets and trips to the beach are activities locals enjoy on a weekly basis. Little do people realize that the shampoos and conditioners they use in the shower are polluting not only our local water supply, but our fruits and vegetables, too.
Every year 365 million gallons of shampoo go down the drain. Waste water treatment plants are made to primarily remove bacteria, and are not equipped to remove the harmful chemicals found in our personal care products. As the water makes its way back into our local ponds, bays and lakes, the sludge left behind is sold to local farmers as natural fertilizers.
One of Anderson's goals is to eliminate the vicious cycle between consumers, their bodies and the environment. Ava products contain zero harmful chemicals, and are packaged in recyclable, non-leaching and post-consumer recycled material.
The Key
How does Ava Anderson do it? She's changing health for generations to come, raising awareness about our bodies and our planet, running a business and still managing to attend college. They key is: her family.
"We have a really great team," says Anderson. Ava's mother, Kim, works fifty to sixty hours a week and they have twenty-five full-time employees. Everyone works together so Anderson can contribute while focusing on school during the academic year. After she graduates, Anderson is excited to be 100 percent involved in her company and her cause.
Anderson invites men and women to join her 'Ava army.' Consultants are offered a compensation plan, and party hosts can earn free products. Anderson believes that when they reach 100,000 consultants, Ava Anderson Non-Toxic will have the power to change chemical policy in this country.
Join Anderson on her Sizzle Tour this July. Invite friends and family to one big Ava party to learn more about the dangers of personal care products, and promote healthy and educated choices. Click here to find a consultant near you, and visit avaandersonnontoxic.com for more information.