9 Last Chance Winter Activities
Get out there before the fluffy white stuff is gone for good. You might miss it. Not.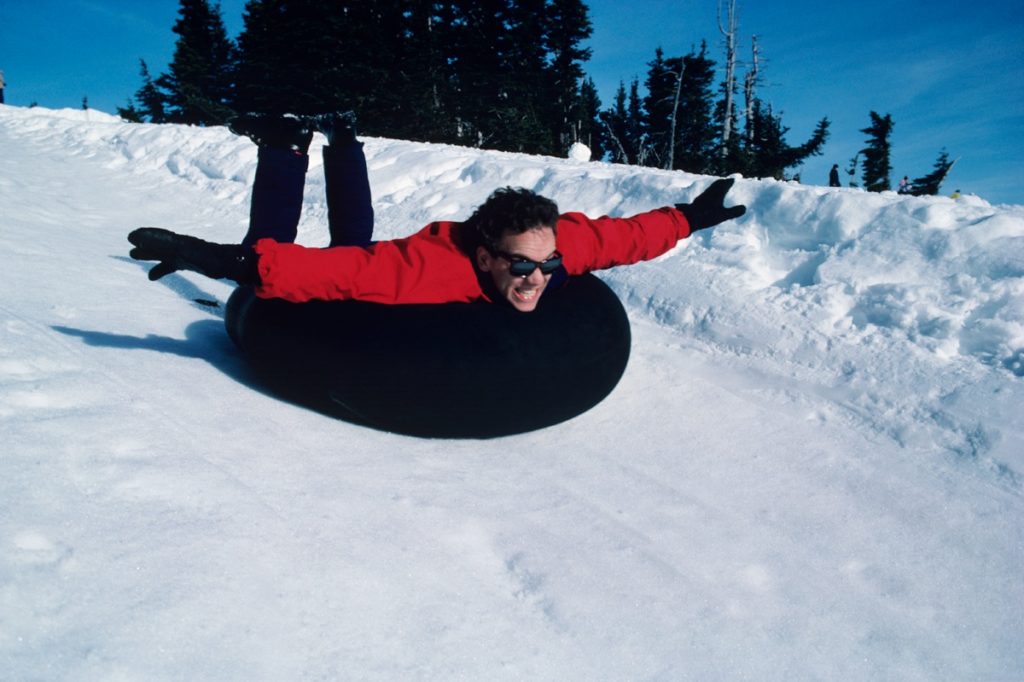 Some of the snow has begun to melt away (finally!), so make sure you get outside to do all of these last-minute winter activities before it's too late. Plus, warmer temperatures mean rolling in snow will be even more fun. If you've already gotten your fill of these six classics, here are some other options for winter-time fun.
Make snow art: Have your kids turn the backyard into a work of art. All you need are some empty spray bottles, water and a few drops of food coloring; the artists can take all the creative responsibility.
Go ice-skating one last time: You still have until Sun., March 15 to lace up your ice skates and hit up the Alex and Ani City Center skating rink, open today through Sunday from 10 a.m. to 10 p.m.
Hit the snow tube park at Yawgoo Valley: The snow-tubing park will be open on Fri., March 13, Sat. March 14 and Sun. March 15. Tickets will be available for purchase online starting on Thurs. March 12 at 2 p.m.
Build a snowman or woman, a furry friend or the whole family: Put a little twist on a classic snow day tradition. Make a personalized snowman for every member of the family, and that means furry companions, too!
Have a snowy bonfire: Why wait until summer to break out the firewood? If your backyard allows it, fill up your mugs with hot chocolate, venture outside and strike a flame in your fire pit to watch the beauty of fire dancing above ice. Just make sure to bundle up and bring extra blankets.
Make snow ice-cream: Here's another summer time hit with a winter twist. Homemade ice cream is a breeze when one of the main ingredients is in abundance in the backyard. Just mix in some condensed milk and a touch of vanilla and you have a delicious treat! For those ages twenty-one and older, you can even make snow-margaritas or pick up some Del's lemonade mix and blend it with snow or ice and vodka for an adult treat.
Go for a walk: With the ice melting away, now is the best time to walk around and view the beauty of winter (that is if your street isn't flanked by mud-covered snow). Maybe throw on some snowshoes and walk along parts of the unplowed East Bay Bike Path.
Hunt for animal tracks: With a nature book in hand (or some printed pictures from the Internet), teach children about the critters that are scurrying around in your neighborhood. If you're feeling a bit more adventurous, head to a park or roam the nearby beach to see what else you can find.
Go on a sleigh ride: The holidays seem like ages ago, but there is still plenty of time to go "dashing in the snow." Chepachet Farms offers sleigh rides all throughout the winter months. This activity is on the pricier side, but will give you a whole new perspective on winter time fun.