8 Rhode Island-Inspired Tattoos
Here's how four locals expressed their undying love for the Ocean State.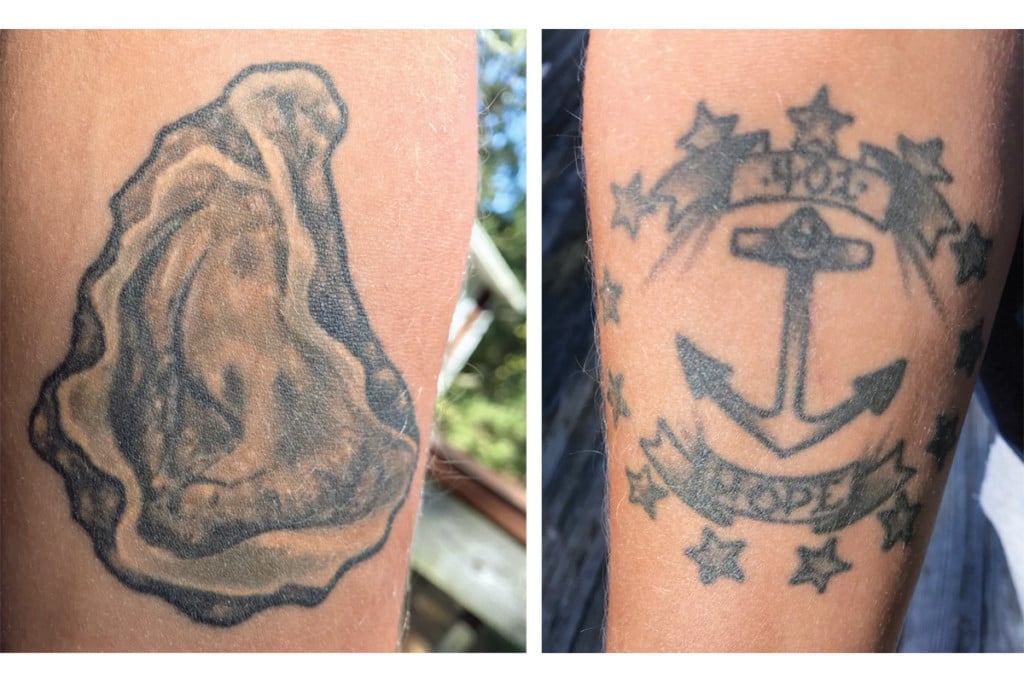 Elijah Rumbarger, 27, Charlestown
The Walrus and Carpenter oyster farmer has a collage of Rhode Island-themed tattoos on his leg and two on his arms. Name a Rhode Island symbol and he probably has it. His permanent collection includes an oyster, Del's lemonade, the state flag, the Autocrat bird and Chief 'Gansett, drawn by Dr. Seuss.
"I don't know where I'm going to end up, but I want to always be able to look down and remember Rhode Island. It's my home forever."
[vc_images_carousel images="104350,104351,104352,104353″ img_size="medium"]
Kelsie Lopez, 19, Coventry
The Coventry native is a sophomore at Brown University. She is a deejay and music director for WBRU online, which is why her most recent tattoo reads "95.5." She also got the outline of Rhode Island tattooed onto her right arm for her nineteenth birthday.
"It's a reminder of this place that has shaped who I am as a person. This is where my family is, and this is where I'll always be able to call home no matter where I go. "
[vc_images_carousel images="104355,104354″ img_size="medium"]
Brette Chartier, 20, North Smithfield
Chartier has been a Rhode Islander her entire life. She got inked after a trip to the beach, and spontaneously stopped at a tattoo parlor on the way home to get an anchor accompanied by "401."
"It's where I grew up. I've never been out of Rhode Island, so it's just a nice reminder of where I live and how I was raised."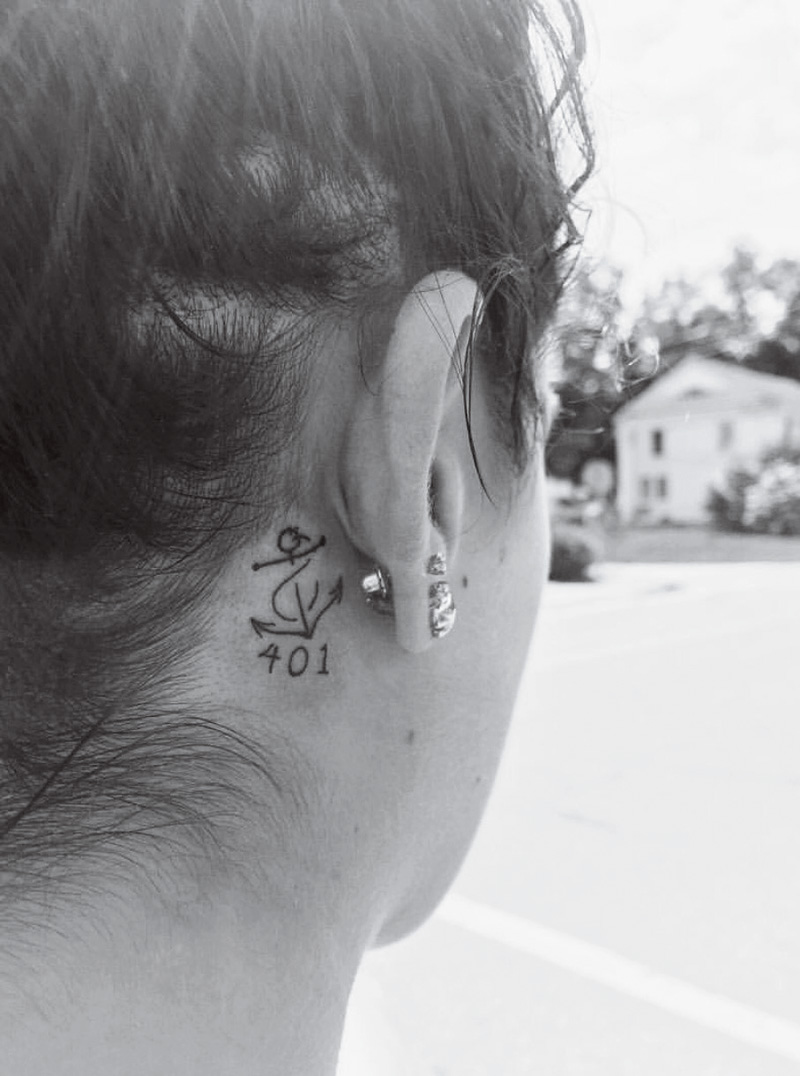 Wensday Greenbaum, 42, Providence
The jazz performer sings in the band Miss Wensday and the Cotillions. She and her longtime best friend have matching tattoos of a Rhode Island Red rooster standing on quahogs.
"Rhode Island is where our friendship was born. There's a theory that when friends are together they act the age they were when they met. So, basically, we are thirteen, but we can get legally tattooed. It symbolizes an awesome friendship between two awesome ladies and the town where it happened."