8 Homemade Ice Cream Hotspots
They serve up everything from Thai Iced Tea and Cappuccino to Cranberry Jubilee and Pistachio flavors.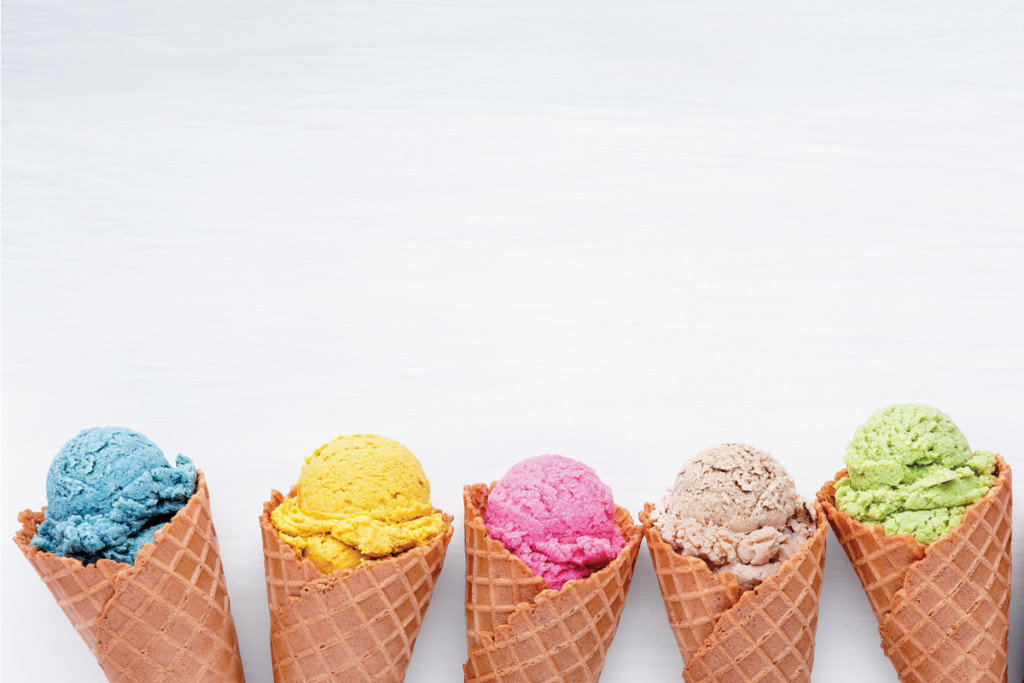 Kulfi
Three Sisters, Providence
Three Sisters' award-winning flavor, Kulfi, is made with cardamom, cinnamon and pistachios. This crazy, untraditional flavor will leave you wanting more (so get some!).
Thai Iced Tea
Like No Udder, Providence
The vegan hotspot, Like No Udder, continues to serve I-can't-believe-it's-non-dairy! ice cream. Their Thai Iced Tea ice cream made with coconut milk is a fan-favorite scoop.
Cookie Dough
Clementine's Homemade Ice Cream, East Greenwich
Feel free to bring your dog with you when you head down to Clementine's, just keep in mind that they may try to sneak a lick of your cone should you go for the creamery's high-demand cookie dough flavor!
Cranberry Jubilee
The Ice Cream Barn, Swansea
Enjoy a light, fresh and fruity Cranberry Jubilee cone at the Ice Cream Barn in Swansea. Their ice cream is as fresh as it gets; their production cows graze in the fields right behind the shop.
Chocolate Coconut Almond
Brickley's Homemade Ice Cream, Narragansett and Wakefield
Finish your day at the beach in South County with a yummy scoop (or two) of Brickley's made-from-scratch Chocolate Coconut Almond ice cream.
Purple cow
Buttonwoods Creamery, Griswold, CT
Housed on a scenic farm in Connecticut, this creamery makes each of their rich, smooth flavors in small batches on premises. Be sure to get a taste of the Purple Cow (black raspberry with white chocolate chips).
Pistachio
Gray's Ice Cream, Tiverton
Because they know that ice cream is good everyday, Gray's Ice Cream is open 365 days a year, which means you never have to miss out on their spectacular pistachio concoction.
Cappuccino
Nana's Gelato, Narragansett
Locally sourced and crafted with love, Nana's Cappuccino gelato (a.k.a. creamy Italian ice cream) pairs perfectly with a stroll by the ocean.