8 Great Reasons to Tour the Endeavor
URI's research vessel is open to the public for free tours on Saturday, September 10.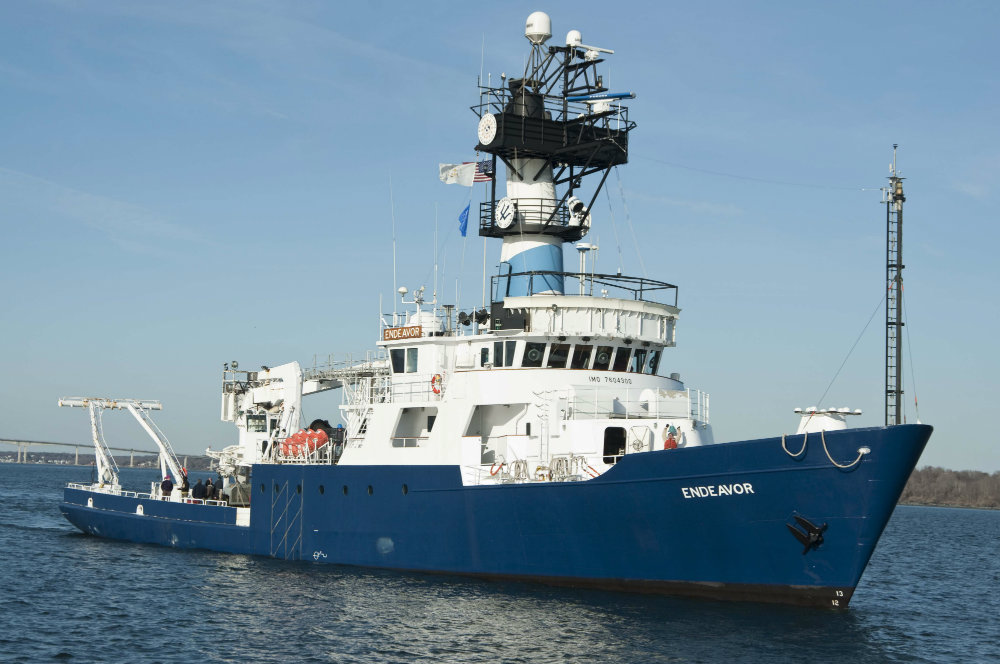 The research vessel Endeavor gets around. Since it was christened in 1976, the University of Rhode Island-based ship has taken thousands of scientists, teachers and students on more than 580 expeditions around the world, from its home port in Narragansett, to the Atlantic and Pacific oceans, the Black and Mediterranean seas and the Arctic Circle.
The 185-foot steel ship has played a role in major environmental and humanitarian crises over the years, responding to oil spills off Nantucket and in the Gulf of Mexico, surveying the sea floor near Haiti to look for geologic evidence of the devastating earthquake that struck the country in 2010 and delivering tents from Warwick-based aid organization Plan USA.
Now, for the ship's fortieth anniversary, URI's Graduate School of Oceanography is opening the Endeavor up to the public for free tours, according to a news release. On Saturday, September 10, the GSO is holding an all-day, family friendly event at URI's Narragansett campus, which will also feature exhibits about marine life, sharks, scuba diving, ocean pollutants, aquaculture and deep-sea exploration; a touch tank for kids and food trucks for when you get hungry. (Just be sure to wear flat-soled shoes with a closed toe and heel.)
Here are some more quick reasons to check the Endeavor out:
1. It's got Midwestern sturdiness. It was built in Sturgeon Bay, Wisconsin.
2. It's got deep Rhode Island roots. The research vessel was christened in December 1976 with a bottle of Champagne by the late Nuala Pell.
3. It works hard. The Endeavor spends about 200 days per year at sea.
4. It goes on cool trips. In recent years, students have studied gulper eels and traveled to Georges Bank to track ocean currents and the movement of fish.
5. It makes the most of its space. The ship can hold a crew of twelve, seventeen scientists and a marine technician.
6. It's eco-friendly. According to the news release, the Endeavor has led the way among the academic research vessels by starting to burn refined biodiesel, and installing more efficient lighting and generators.
7. It's got a democratic attitude toward food. Feeding the crew on a two-week trip might involve twelve pounds of provolone, fifty-eight gallons of milk, thirty loaves of bread, forty pounds of hamburger, 240 cans of soda and a case of Oreos.
8. It sends teachers to sea (temporarily). Teachers take expeditions with URI professors and bring their knowledge back to the classroom.
Tours will take place on Saturday, September 10, from 10 a.m. to 4 p.m. at URI's Bay Campus, 215 South Ferry Rd., Narragansett, gso.uri.edu.
Correction: An earlier version of the story did not have the right time increment for the time the ship is at sea each year.