7 Ways to Celebrate Spring Break in Rhode Island
Enjoy a relaxing day trip or staycation in your home state.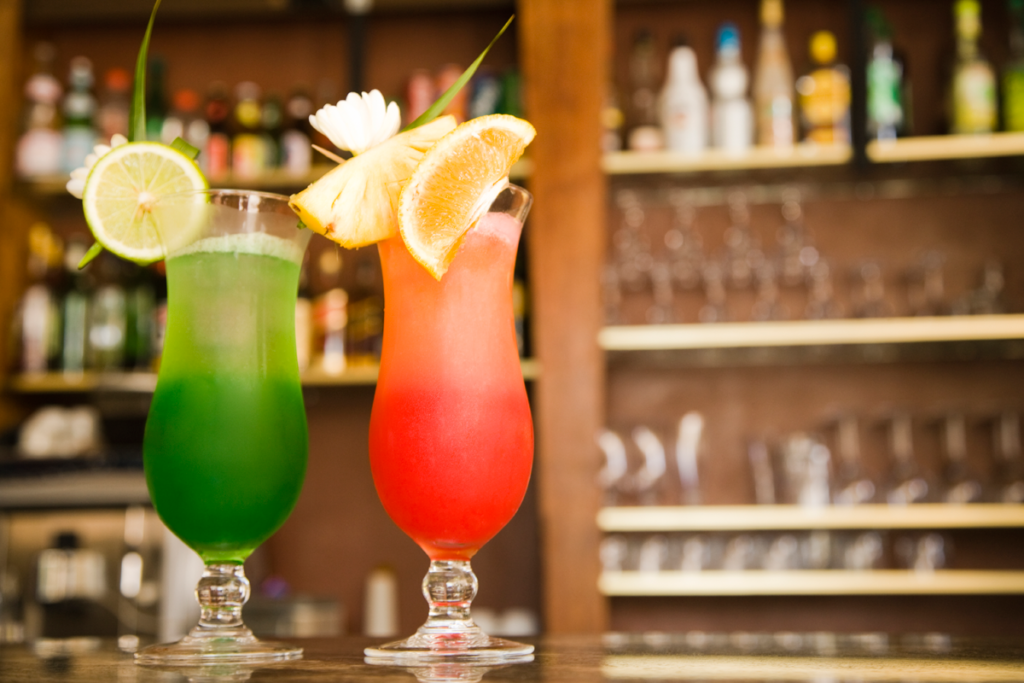 Many people would love to run off to Cancun or Miami and bask in the sun while sipping on tropical drinks for spring break, but most people will be stuck here in Rhode Island. Here are seven things to do to get you up off the couch and make your spring break an entertaining staycation.
1. Beach Cocktails… But Hold the Beach
Although it's not time to start going to the beach in the Ocean State, there are still plenty of tropical drinks for you to try. Salvation Cafe in Newport has a list of drinks that will help you and your friends imagine you're in the Caribbean. The menu features a Coconut Mojito, Rhubarb Daiquiri, Salvation Sangria and many other fruity options. Another place to get your island fix is Kartabar in Providence. Although the menu focuses on Mediterranean cuisine, the cocktail list channels tropical drinks. Frozen concoctions include Cherry Lemonade, Frozen Pomegranate Blush, Frozen Mango Sensation and the Sexy Alligator Martini.
2. Spa Services
What better than a spa day? Treat yourself to a massage or facial. The Hotel Viking in Newport has many wonderful spa services for everyone to enjoy. Some services at the hotel are massages, facials, body cleanses and many others. They even have a massage that will let your mind wander to that tropical destination where you wish you could travel. The Ocean Breeze Massage includes a coconut body scrub, followed by a massage using tropical-scented lotion.
3. Weekend Getaways
Don't have the time to get away for the entire week? Why not try one of Rhode Island's weekend getaway packages. Although you will not be in the hot sun, you can still unwind with a group of friends or significant other. Try the Wine and Tasting tour hosted by the Marriott Residence Inn in Middletown. With this package, you receive wine tasting for two at Newport Vineyards, a $20 voucher to the Spice and Tea Exchange, two picnic lunches and so much more. More information about getaway packages can be found here.
4. Drink and Paint Nights
Drink and Paint nights have become the next big thing and that's because they're awesome. Who doesn't love having a glass of wine while painting a picture with friends? Even if you don't like to drink nor paint, people still love this new trend. Paint and Vino in Pawtucket hosts a number of fun nights each month. On March 15, the painting will be an Island Oasis, can you say fate? For other Drink and Paint nights, visit the events list here.
5. Casinos
Many vacationers love to get out at night and hit the casinos, but this can still happen even if you are a local staycationer. People tend to forget, but Rhode Island has two casinos. Twin River Casino in Lincoln has everything for a night of fun. Grab dinner at Wicked Good Bar and Grill before heading off to the slot machines and table games. If you aren't into gambling, there are still plenty of things to do. Twin River Casino holds trivia night every Wednesday at the Wicked Good Bar and Grill or attend one of its free concerts at the Lighthouse Bar. Another option is Newport Grand Casino in Newport. Enjoy a tasty meal from its Grand Grille and then head to the slots or virtual table games. Other options for the night are karaoke on Tuesdays and Wednesdays and trivia on Thursdays.
6. St. Patrick's Day Parade
Put on your best green attire and celebrate St. Patrick's Day. There are many St. Patrick's Day celebrations in Rhode Island but the big one is the Newport St. Patrick's Day Parade and the events that come along with it. This year, the official parade beer is the Newport Storm's Spring Irish Red Ale. For the week leading up to the parade, many pubs in the area will be holding Newport Storm Pint Nights. Buy a beer for $2 and receive the glass for free. The parade might not line up with everyone's spring break week, but it's on the weekend, so there is no reason to miss out on the fun. The sixtieth anniversary of the Newport parade starts at 11 a.m. on March 12 and is expected to last about two hours. Be sure to arrive early to snag the best curbside seats.
7. Hiking Trails Near the Ocean
Round up a few friends, pick a nice day and explore the great outdoors. That might sound cliche, but Rhode Island has many beautiful hiking spots where you can enjoy scenic panoramas and the scent of the ocean breeze. One of the most well-known spots is the Cliff Walk in Newport. This three-and-a-half-mile walk (seven miles, round-trip) boasts ocean views atop seventy-foot cliffs, but don't be scared, because it is absolutely serene. On the other side of the trail, you can scope out some of Newport's finest architectural history. If you are feeling extra adventurous, travel to Fort Wetherill State Park in Jamestown. There are many narrow paths that lead you around the park. If you're lucky enough, you will find the old fort which is damp, cool and covered in graffiti. Be sure to bring a camera.