5 Ways to Savor Flag Cake
Whether down home or upscale, here are some options for a Fourth of July dessert.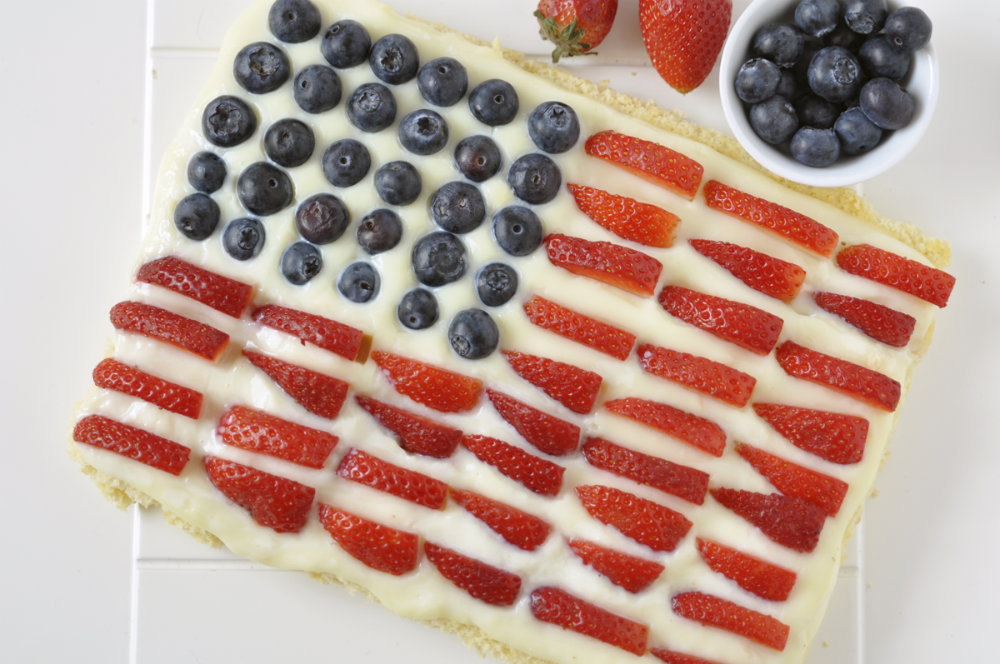 When it comes to dessert on the Fourth of July, I now think flag cake. One that's red, white and dotted with blueberries.
I was first introduced to this very American delicacy when friends brought it as dessert to a Fourth of July party. They are originally from the Midwest, grew up eating it, and now make it every summer.
Her version, which was made from white cake mix, strawberry Jell-O and frosted with whipped cream topping, sounds terrifying but was actually pretty tasty in limited portions. But there are also more refined versions and if you've got any kids around to help you, they get a big kick out of lining up the blueberries and strawberries to create the flag.
Here are some ways you can have your own flag cake:
1. Invoke Betty Crocker. Remember her? This recipe best approximates the version I remember. At least the berries have antioxidants.
2. Support your local farmer. Speaking of berries, almost all of the flag cake recipes I found called for strawberries, blueberries, raspberries or some combination.
3. Shake up the traditional. Instead of the typical flag design on top of the cake, Food 52's version of flag cake calls for making a layer cake of red, white and blue. Set aside a little time for this one. The recipe requires you to make five cakes (two red, two white, one blue) but the results are beautiful. (At least when Food 52 makes it.)
4. Take it up a notch. Frozen whipped topping not your thing? Ina Garten's version of flag cake celebrates the beauty of berries and looks almost like something you could get at Pastiche.
5. Order local. If you're pressed for time, or just looking for something more bite-sized, you can special order twenty cupcakes that together make a canvas that's decorated like an American flag from Borelli's Pastries. 765 Tiogue Ave., Coventry, 401-821-0130.