5 Rainy Day Activities (For Kids-at-Heart)
Ways to stay warm in Rhode Island when it's rainy and cold out.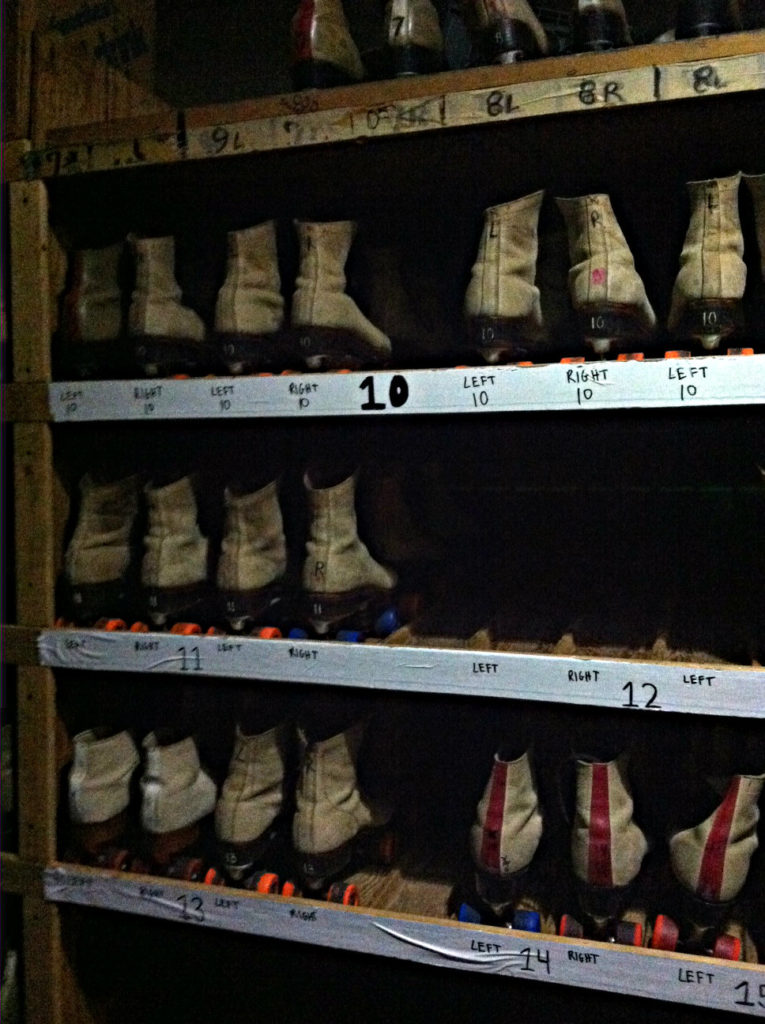 Whether you're single or have a family, after a few days of icky weather, we've all got cabin fever. Here are five ideas for fun things to do on rainy days, no matter if you're bringing your kids or you're still a kid-at-heart.
1. Lace up some skates.
What: Open skates and family nights at Narragansett Ocean Club, a roller skating rink with deejays that will take you back to all those doubles skates.
Cost: Open year round, but times can vary, so call to check schedule. Friday 4:30-6:30 p.m. open skate, $7; Saturday and Sunday matinees from 1-4 p.m., $7; Saturday night family skate 7-10 p.m.
Details: Narragansett Ocean Club, 360 S. Pier Rd., Narragansett, 401-783-1711, https://www.facebook.com/pages/Narragansett-Ocean-Club-Family-Skating-Center/119669558096189
2. Swim some laps or just play Marco Polo.
What: Keep your summer form or just splash around at the community swim at URI's Tootell Aquatic Center. Three pools, including a competitive lap pool and diving well.
Cost: $5 daily swim fee per person.
Details: Monday-Thursday, 12-2 p.m, 7-9:30 p.m.; Friday, 12-2 p.m., 6-9 p.m.; Saturday 12:30-4 p.m.; Sunday, 1:30-5 p.m. Mackal Field House, 75 Keaney Rd., Kingston, 401-874-5926, uri.edu/campusrec
3. Hit the ice.
What: Strap on some skates at the Smithfield Municipal Ice Rink and perfect your figure eights or hockey game. The indoor rink is open all year for public skate.
Cost: $3 admission, $5 skate rental. Check website for additional public hockey and freestyle sessions.
Details: Tuesdays and Fridays, 12-2 p.m.; Sundays, 12-2 p.m. 101 Pleasant View Ave., Smithfield, 401-233-1051, smithfieldri.com/recreation/ice-rink
4. Take in a cheap flick.
What: Settle in with some popcorn at East Providence Cinemas for some movies you might have missed the first go-around. This weekend, you can check out Scarlett Johanssen in the thriller Lucy or Megan Fox and Will Arnett in Teenage Mutant Ninja Turtles.
Cost: $3, $2 on Recession Tuesdays and Thursdays
Details: Check website for movies and showtimes. 60 Newport Ave., East Providence, 401-438-1100, eastprovidencecinemas.com
5. Strike out.
What: Try to bowl a 300 game or at least break 100 at Lang's Bowlarama or any other bowling alley in Rhode Island.
Cost: On Fridays and Saturdays before 5 p.m., games are $3 a person or $10 for a lane for two hours. Shoe rental is $3.
Details: Open Friday and Saturday 12 p.m.-1 a.m.; Sunday, 9 a.m.-midnight. 225 Niantic Ave., Cranston, 401-944-0500, langsbowlarama.com