5 Late-Winter Getaways in Rhode Island
The best part about living in the Ocean State? You don't need to travel far for an impromptu vacation.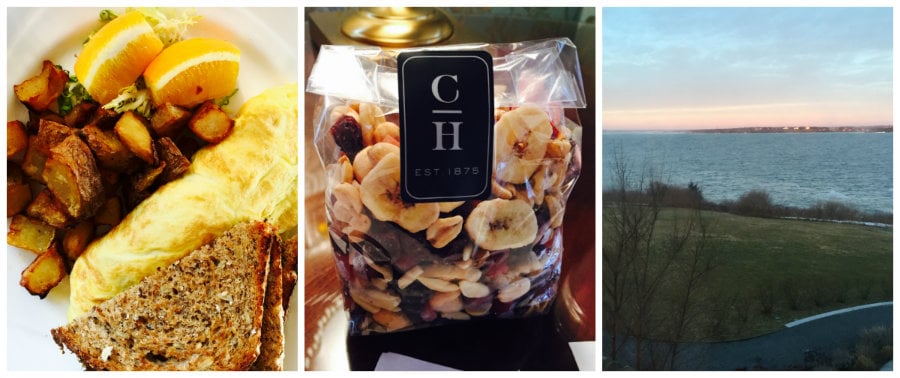 Is it just us, or did last week's warm weather ignite a vacation itch like no other?
Gather your friends, your kiddos or make it romantic and start packing your bags, because we picked five getaway retreats, all located in Rhode Island, for a quick fix for your vacation craving.
Castle Hill Inn
Castle Hill offers exquisite views, services and fine dining all in one location. The historic inn takes you back in the day to when actress Grace Kelly would prance around next to the water's peak. During a recent stay, we discovered the bliss of the Mrs. Agassiz room, which features Tiffany blue walls with silver detailing, two fireplaces and a soaking tub, all overlooking Narragansett Bay. Not only do the rooms aim to please but so do the staff members, who deliver your toiletries on a silver tray.
During high tea time, served between the hours of 3:30 and 5 p.m., a box of tea is brought tableside for you to smell before choosing. Tea treats are served on a three-tier white platter, and dinner can be brought to your room. Did someone say lobster and caviar? Make sure to stop by the bar; it's quaint and comes fully equipped with fine wines and liquor. In the morning, guests enjoy a gourmet breakfast with made-to-order omelettes and lobster hash, too.
Special packages include the Winter Escape, Wine and Dine, Wellness Weekend and Friday Night Respite. Each package includes breakfast and afternoon tea. For further details, click here.
The Details: Castle Hill Inn, 590 Ocean Dr., Newport, 888-466-1355, castlehillinn.com
The Ocean House
The Ocean House, situated in Watch Hill, is another getaway that combines luxury and salty air into one sweet deal. Seasonal rates apply and guests can enjoy one of many packages, such as the Apres Sea Winter Package, Epicurean Adventure and the Spring Splendor Package. Enjoy one of the deluxe or terrace water view rooms, a spa treatment and other surprises to fit the bill. To find out more information, click here.
The Details: Ocean House, 1 Bluff Ave., Westerly, 888-552-2588, oceanhouseri.com
Omni Providence Hotel
Take a break from the everyday rush and melt away at hotel Omni with one of seven packages. Our favorite is the Escape and Save package, which allows guests to take 15 percent off the best available rate. Stay two nights and enjoy the pool, whirlpool and sauna located on the eighth floor — the only steamy indoor hotel pool you'll find in downtown Providence. To learn more about Omni's packages, click here.
The Details: Omni Providence Hotel, 1 West Exchange St., Providence, 401-598-800, omnihotels.com
The Biltmore
If you like the city approach, the Biltmore is a getaway spot that is located in the heart of Providence near fine dining, music, entertainment and more center-of-the-action fun. With six specials currently available, guests can enjoy escapes, suites and bed and breakfast options. If you need for a spa treatment, take the time to visit the only onsite hotel spa in the city. To find more information, click here.
The Details: The Biltmore, 11 Dorrance St., Providence, 401-421-0700, providencebiltmore.com
The Inn at Spring House Hotel
Break away from reality and take in the views at one of Block Island's oldest hotels. New this year, the Spring House launches a year-round boutique inn with rain head showers, private balconies and luxurious cotton sheets. Room rates start at $195 and include a wine and cheese hour and continental breakfast.
The Details: The Spring House, 52 Spring St., Block Island, 401-466-5844, springhouseblockisland.com