5 Great Blogs About Life in Little Rhody
These local bloggers cover fashion, craft beer, satire, gardening, cooking and more.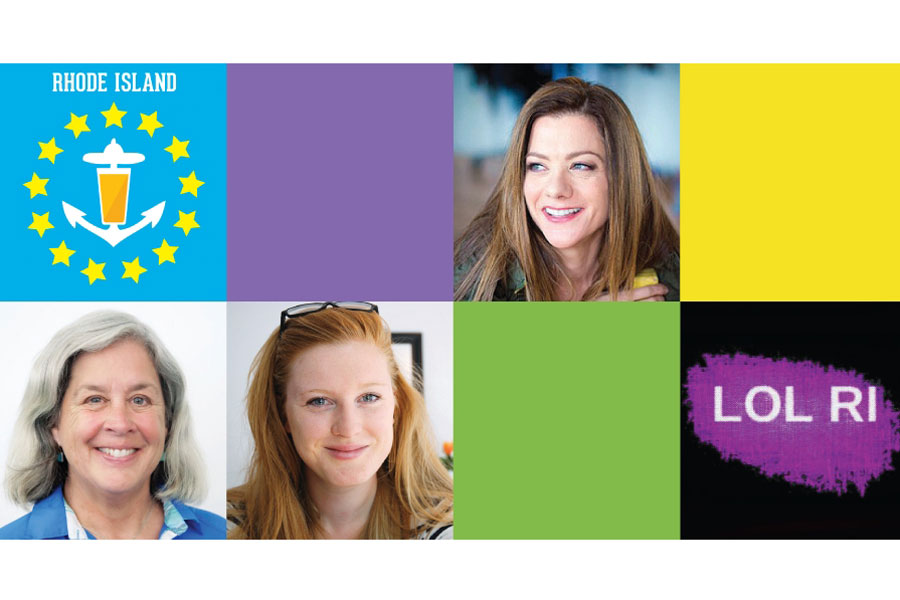 Patty J
pattyj.com
Blogger: Patty Jeffrey is a self-proclaimed pop culture, style and beauty expert (or some may say know-it-all).

Focus: Rhode Island-based lifestyle blog with a funny, smart, fashion-y take on daily life.

Fun post: RI Confidential: I Got Botoxed: "I'm not crazy, but I am vain. And I blog. The truth is if I didn't write this no one would ever know that I had gone out and had my 11s (the frown lines between my eyebrows) botoxed." 

Bottles and Cans and Just Clap Your Hands
bottlescansclaphands.wordpress.com
Blogger: Lou Papineau, former Providence Phoenix writer and all-around craft beer expert, turned his popular column into a mostly daily blog.
Focus: News on Rhode Island breweries, events and the freshest releases from our own backyahd and beyond.
Fun post: Beer Fun: "Tilted Barn Brewery will introduce Pour Sap, a maple brown ale made with the sweet sticky goodness coaxed from trees at the farm." 

LOL RI
lolri.com
Blogger: The author will reveal his identity on Christmas Day as a Christmas present to Rhode Island (so try not to fall in love with him).
Focus: Rhode Island's original satirical site. It's not that serious.
Fun post: Federal Hill Pine Cone Kills Motorist: "The massive stone pine cone recognized for welcoming many to Federal Hill's Italian district claimed a victim Wednesday morning." 


Digging RI
diggingri.com
Blogger: The editor and main contributor is Cynthia Drummond, who also reports for The Westerly Sun. Kathy Girard contributes herb content.
Focus: Gardening tips and advice, odes to manure and annoyances like lawn ornaments and Roundup.
Fun post: Here's the Poop: "We gardeners are well aware of the value of manure in enriching the soil. But did you know that there is a festival entirely dedicated to poop?" 

Holly Likes to Cook
hollylikestocook.com
Blogger: Holly Vine is a British import to Providence who is cooking her way through New England's bounty.
Focus: Simple and thrifty recipes, hints and tips for making cooking fun and budget-friendly.
Fun post: DIY Pizza Party: "…but then I thought, 'if these people are my friends they won't care what the kitchen looks like'…I also bought A LOT of booze.