4000 Miles: The 5 Funniest One-Liners
Amy Herzog's play details the humorous and intimate relationship that forms when a young man moves in with his grandmother.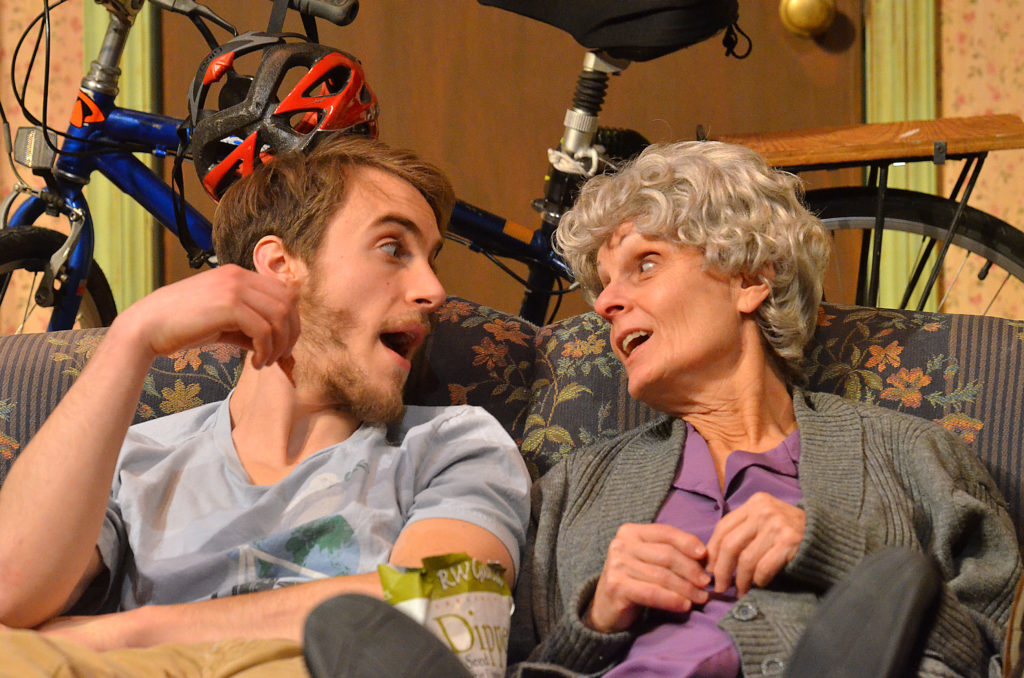 What happens when a twenty-one-year-old man moves in with his grandmother in New York City's Greenwich Village? He learns the hard way how to keep his personal belongings locked up and that hooking up in grandma's house is taboo. Hilarity ensues. In 4000 Miles, a theatrical production that spans the ages at Warren's 2nd Story Theatre, young Leo (Brendan Macera) plays a free-spirited (and somewhat dirty) bicyclist who bikes across the country after suffering the tragic loss of a friend. He may be chasing lost love Bec (Valerie Westgate), but what he really needs is a dose of good old-fashioned family love. He has nowhere else to turn but to his kind-hearted, sprightly grandmother, Vera (Paula Faber), who could give Betty White some healthy competition in her role as caregiver and companion. Amy Herzog's passionate yet humorous play is directed by 2nd Story Theatre mainstay Vince Petronio. 4000 Miles is full of humor, drama and romance; it's a production that anyone at any age will enjoy.
Here are five of the best lines from the play, so you know just what you're getting into:
(Leo tells his grandma he can see her bra through her shirt.) Vera: "I know. This is the bra I wear with this shirt, because it goes."
Vera: (As Leo is trying to conceal a box of condoms): "I was glad to see you carry those and surprised they weren't opened."
Amanda: (After she dodges Leo's advancement) "I don't know why I'm feeling kind of shy, it's uncharacteristic, I'm usually pretty slutty."
Brendan Macera is Leo and Alicia Dixon is Amanda.
Vera: "He used to make passes at me with his wife sitting right there. She had Alzheimer's so she didn't mind, but I did."
Vera: "He was a cheater and a drunk, but I liked him till the day he died."
4000 Miles is onstage at 2nd Story Theatre, 29 Market St., Warren, March 5–29. Tickets are $30, $21 for ages twenty-one and younger. For more information, call 401-247-4200 or visit 2ndstorytheatre.com.