40 Dates To Find Out if You're Marriage Material
A couple with Rhode Island ties wrote "The Marriage Test" to figure out if they were compatible.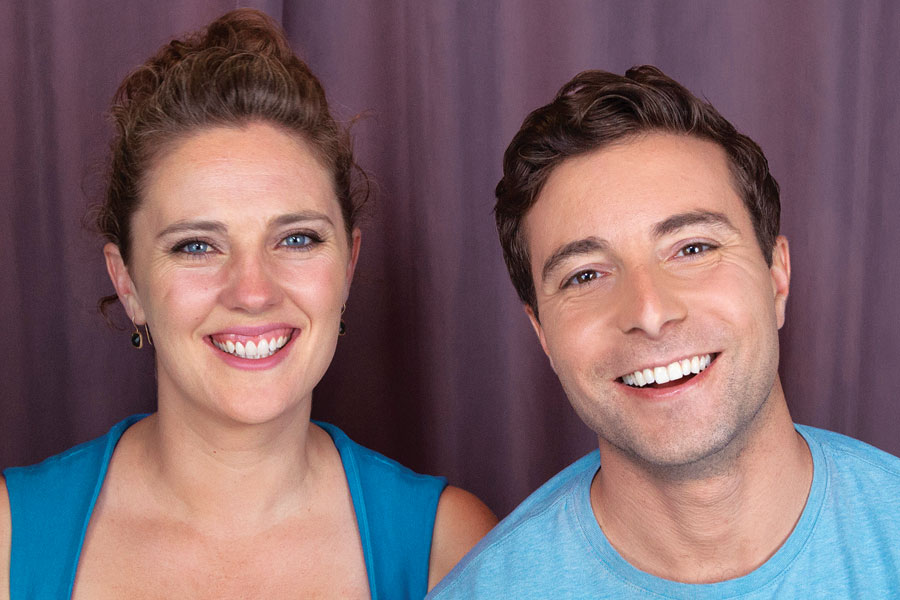 How did you meet and how did you get the idea for the book? Jill: Brook was living in Rhode Island and I was living in Washington, D.C. We had a mutual friend who had a party in Boston, and that's where we first laid eyes on each other and sparks flew. We had a small breakup but we got back together soon after and we've been together ever since. Brook: The relationship was pretty serious, but we also wondered whether we might be making the same mistake twice. Most of what we didn't know about each other, we wouldn't know until we were married. The kinds of things that married couples struggle with: raising a family or combining finances. We started coming up with funny date ideas to simulate being a married couple. It took a full year to do all forty ideas. We learned lot about ourselves and each other and what it would be like to be together.
What were the themes of your Rhode Island dates? Jill: They had to do with — surprise, surprise — in-laws. Our book is broken down into ten themes: money, sex, kids, in-laws, communication, partnerships, quality time, stuff like that. The premise of this date, "In-Laws Handbook," is to go out for a drink or a meal with someone who has married into your partner's family. Brook went out with my sister-in-law, and I went out with his basically brother-in-law in Brook's Portsmouth neighborhood. Brook: One date touched on my roots. For "Quiz Time," Jill made a test about her home state of California and I made a test about the Red Sox. I thought it could be useful for Jill for barbecues and hanging out in Rhode Island so she could be involved in these discussions. Jill studied up on Red Sox players and what years we won the World Series, and she watched documentaries about the team. It was a public service to the whole family.
On which date did you learn the most about the other person? Jill: The series of dates we did on the topic of kids. We didn't sleep more than three hours at a time for a week. Then we borrowed a baby and practiced co-parenting. It was the first time I got to see Brook in the role of a dad. He was a loving and enthusiastic partner for all of those activities.
What was your favorite date? Jill: Our final date, we handcuffed ourselves together for twenty-four hours. It was a great way to wrap up all we had been doing together. When we took those handcuffs off, we had really accomplished something. We spent a year testing ourselves and managed to still stay in love. themarriagetestbook.com