4 Dog-Friendly Restaurants for Summer Dining
Keep your pooch by your side at these spots.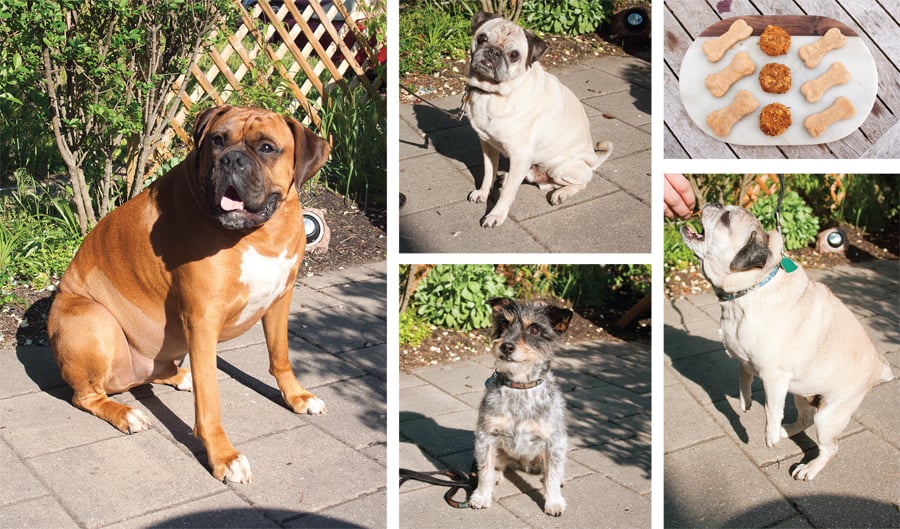 Rhode Island's dog lovers rejoiced when a bill passed in the House of Representatives to permit furry friends in outdoor areas at restaurants. The bill allows restaurant owners to determine the size and location of dog-friendly areas, as long as they clue patrons in on the fun. There are only a few ruff rules: Clean up after your pup and keep them leashed, please.

Wildflour Vegan Bakery and Juice Bar
727 East Ave., Pawtucket, 475-4718
Atmosphere: While human counterparts munch on vegan treats including raw lasagna, gluten-free cupcakes and chili, dogs bask in the sun in the outdoor eating area, complete with a replenished water bowl. Mindful Mondays donate 5 percent of sales to local organizations, including the Providence Animal Rescue League.
Dog Specials: Vegan treats for the health-conscious canine are made out of only four ingredients: peanut butter, oats, flaxseed and carrots. The cookies are good for sharing with humans, too!

Garden Terrace at Vanderbilt Grace
41 Mary St., Newport, 846-6200, gracehotels.com/vanderbilt
Atmosphere: The Garden Terrace features a Yappy Hour every day from noon to 1 p.m. Bring along your pooch to enjoy the life of luxury on the gorgeous garden patio.
Dog Specials: Chicken and rice with sauteed apples; salmon and wild rice stew with potatoes, peas and carrots; steak tips with roasted sweet potatoes and wilted spinach; and for the dog with a sweet tooth, there's peanut butter and banana frozen yogurt.

Luxe Burger Bar
5 Memorial Blvd., Providence, 621-5893, luxeburgerbar.com
Atmosphere: What could be better than a burger topped with a fried egg and loaded tater tots? Being able to enjoy creative patty combinations with your fluffy companion. This restaurant is a short jaunt from Waterplace Park and other downtown destinations where you can walk off over-indulgence with man's best friend.
Dog Specials: Fiji mineral water for the sophisticated pups and also a selection of chicken breast, burger patties, scrambled eggs and "pupcicles" in Fido's choice of chicken or beef.

Portsmouth Publick House
600 Clock Tower Sq., Portsmouth, 682-2600, portsmouthpublickhouse.com
Atmosphere: The dog-loving staff embraces all four-legged friends on the patio while guests enjoy specials from the raw bar, the Monster Nachos, fish and chips and lobster rolls. The field behind the restaurant is great for a game of fetch with newfound furry playmates.
Dog Specials: Humans can order dogs anything off the menu, including burgers or grilled chicken. You won't need a doggy bag here.