36 Things that Prove You're From Rhode Island
We're a little biased, but our list was compiled by real Rhode Islanders (okay, okay, and some people who have just lived here for awhile).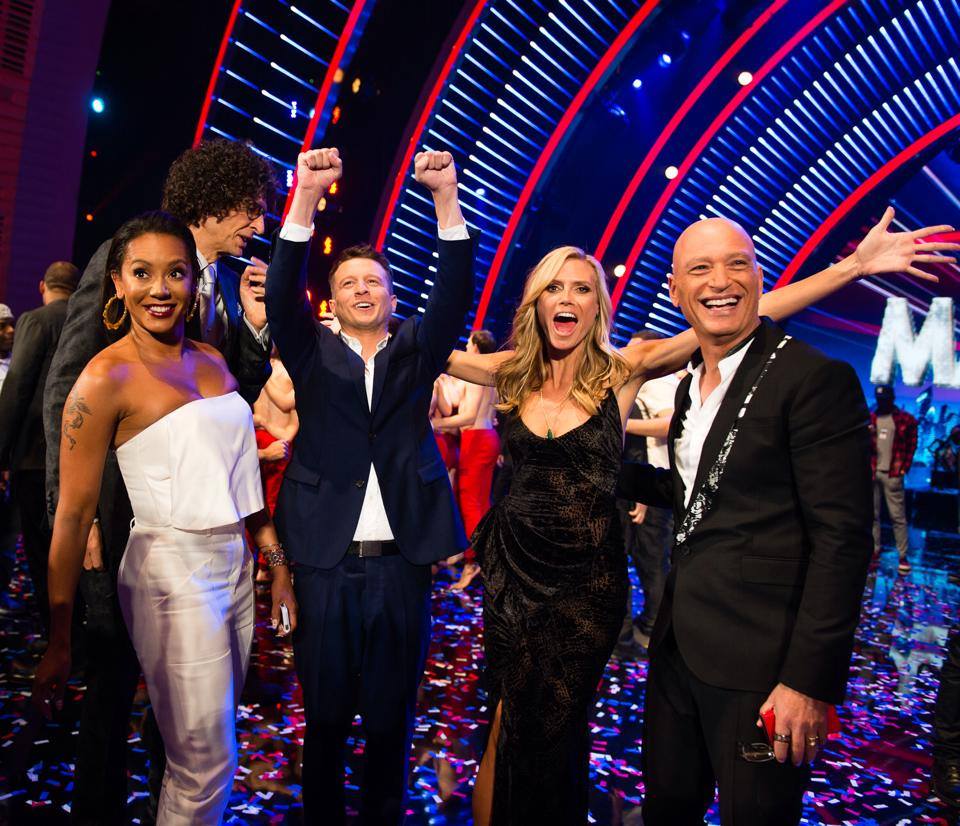 Recently, we saw a list of Rhode Island-isms circulating from a certain out-of-state website (don't even get us started!), and we thought we could do better. We're a little biased, but our list was compiled by real Rhode Islanders (okay, okay, and some people who have just lived around here for awhile). Be sure to add your own in the comments.
You know you're from Rhode Island when….
You give people your phone number, but you don't include an area code. Rhode Island only has one area code – 401 – so why even waste your time saying those three extra numbers?
You would never ever put ketchup on a hot wiener. You know that those who do are vilified on the Olneyville NY System Facebook page. Only mustard is allowed, thankyouverymuch
Yes, you can drive across the whole state in an hour, that's true, but if that's the plan, you're packing an overnight bag.
But if you do go on vacation to the Caribbean or Florida, you almost always bump into someone else from Rhode Island.
Your vanity license plate sports a fun saying, your nickname, or something related to your job or business.
Even if you've lived in Rhode Island for thirty years (but you weren't born here), you still can't really say you're from Rhode Island. Sorry.
You enter a TV Show competition and you'll probably win. Examples: Johnston native Mat Franco from "America's Got Talent," the "Amazing Race" first-place finishers Providence native Amy Diaz and fiance Jason Case and brothers Dan and Jordan Pious of Barrington, plus who can forget "Survivor" Richard Hatch? (Photo from "America's Got Talent" Facebook page.)
In fact, if you're from Rhode Island, you'll probably be cast as a quirky persona on a reality show (beauty queens on "Game of Crowns," a spiky haired deejay on "Jersey Shore," or a party girl on "Below Deck").
Victory Day might as well be called Beach Day! (Photo by Giacomo Fortunato.)

You might have an alias Facebook page for posting comments on the Providence Journal website.
When you drive through the small farm towns in Rhode Island, you stop at honor system farm stands and always leave the right amount of cash for whatever veggies or goodies you take.
You can navigate to a location based on directions that include places that used to be. Here's another blog on that subject.  (Photo of Warwick Musical Theater "the Tent" by Dana Smith.)
You order a regular coffee at Dunkin, and it's anything but black:  three creams, three sugars, please. (Photo by
.)
You start shaking your fists if you hear someone say "holiday tree." (Photo by Blueiscool from Flickr.)
You know someone who once did the Awful Awful Challenge at Newport Creamery and still has the stains on his or her backseat to prove it. (Photo from Newport Creamery's Facebook page.)
Del's blah, blah, blah. We get it. But don't forget Mr. Lemon! (Photo by Ashlyn Lillibridge.)

You know that Providence's hippest hotel was once the city's seediest brothel, and you think that's just awesome. (Photo by Mark C. Ouellet.)
You've celebrated your mom's, grandma's, sister's, brother's and your own birthday at Twin Oaks.(Photo from Twin Oaks Facebook page).
You know gravy isn't just for turkey and you smother your pasta with it.
You always choose the creamy chowdah, even though our state chowder is technically the clear stuff. (photo from Blount Clam Shack).

Football parties just aren't complete without pizza strips. No need for toppings, just the straight stuff (cheese is questionable…) (Pizza strips from Crugnale Bakery.)

You've rubbed elbows with Buddy Cianci at a neighborhood block party or a restaurant ribbon-cutting. (Photo from @RedStripe_Prov on Twitter.)

24. You know coffee cabinet doesn't mean where you keep the coffee. But where did the name come from? Some say that soda fountains used to keep the coffee syrup in cabinets behind the pharmacy counter. P.S. you can still get an authentic coffee cabinet at Delekta's Pharmacy in Warren. (Photo by yogalady on Flickr.)

25. You know that Rhode Island isn't an actual island, per se, but it is made up of thirty-six islands, including Aquidneck island, the largest island in the state which contains Newport, Middletown and Portsmouth.

26. You know the Block Island Ferry theme song by heart and you sometimes hum it while grocery shopping. "Sail away on the Block Island Ferry…" (Photo from Block Island Ferry Facebook page.)

27. You know that if you do not bring your own canvas bag or recycled bag to the farmers market, you might have to juggle fruits and veggies in your arms, stuff them in your purse (that's why your purse is so big!), or God forbid, beg a farmer for a plastic bag.

28. You cringe when people pronounce chourico as chorizo. (Photo from michaelsprovision.com.)

29. You won't go anywhere near Mercy Brown's grave after dark, because that ish is real! (Photo by Erin Balsa.)

30. You know a million different names for clams: cherrystone, quahog, littleneck, etc. (Photo by Ken Hammond.)

31. You know there ain't no dinner like a Wright's Farm dinner 'cuz a Wright's Farm dinner don't stop. (All you can eat chicken, fries and pasta. Enough said.)

32. You wish some amusement park genie would transform Rocky Point to its former glory.

33. You know Cumberland is not named for the corner convenience store, but Prince William, the Duke of Cumberland, and the mineral Cumberlandite can only be found in Cumberland. Speaking of Cumbies, I gotta stop for some gas and a kawfee.

34. You scoff at the notion that Boston threw some tea overboard, because Rhode Island went so far as to set the schooner Gaspee alight. (The Burning of the Gaspee by Charles DeWolf Brownell,1892. Courtesy RI Historical Society.)

35. You still swim in the ocean after Labor Day, and brag if you dipped in as late as October. (No beach fees, you gotta problem?) (Photo from the Penguin Plunge for Special Olympics Rhode Island.)

36. You know once the blinking red light appears on the nose of the Big Blue Bug, that you better start Christmas shopping. (Photo by socialkat on Flickr.)

Ideas compiled by Jamie Coelho, Casey Nilsson, Doreen Chisnell and Jen McCaffery.