3 New Fitness Studios in RI
Whether you cycle or step your way to a summer bod, these three studios offer fitness in a fun setting.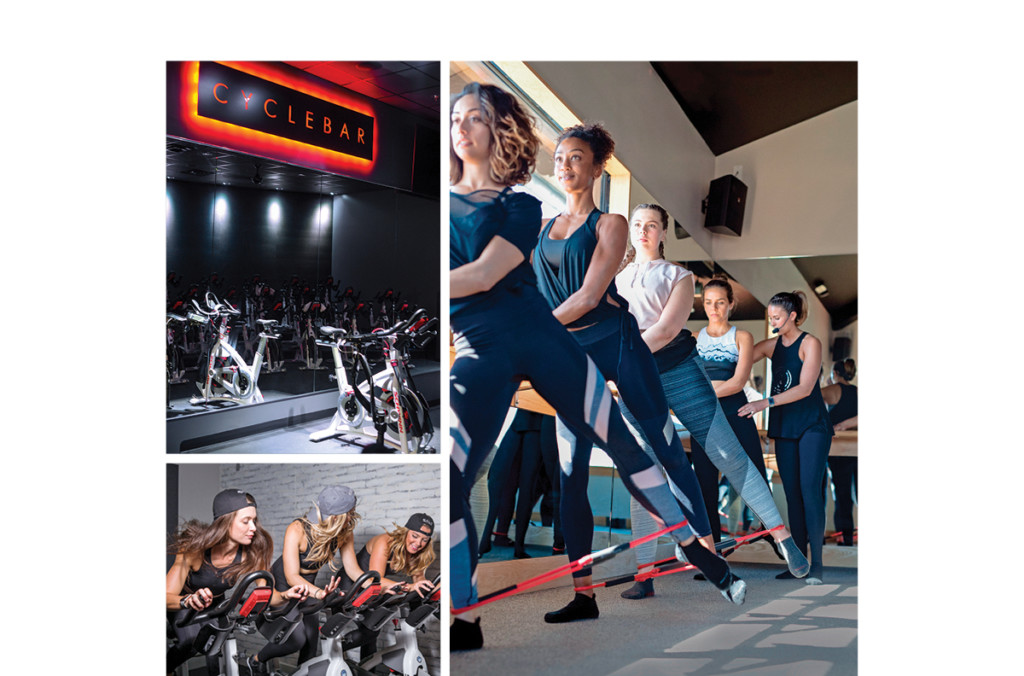 Cyclebar
What it is: With stationary bike rides tailored to all fitness and experience levels, Cyclebar will invigorate riders to seize the day. The facility has many features such as personal performance tracking and energizing music playlists. 
Why it's fun: The instructors work as part deejay, motivator, drill sergeant and friend. They provide a multisensory experience for participants who become a part of the community all while getting in a great workout. 
Details: 23 Providence Pl., Providence, 753-2517, providence.cyclebar.com
Pure Barre
What it is: Pure Barre is a total body workout that incorporates a ballet barre to perform small movements that burn fat, sculpt muscles and maintain a lean physique. There is a sense of community that is inspired by the fulfillment of individual fitness goals.
Why it's fun: Pure Barre hosts monthly specialty classes that might have themed playlists or focus on a specific muscle group. The studio also goes off-site occasionally for pop-up classes at breweries, community events or outdoor workouts. Newbies should try the unlimited month pass for $99.
Details: 2000 Chapel View Blvd., Suite 125, Cranston, 944-0411; 1000 Division St., Suite 16, East Greenwich, 885-2714, purebarre.com
SALT Cycle Studio
What it is: It's a party on a bike! Choreography and movement are all set to the beat of inspiring and fun music. This boutique indoor cycling studio offers forty-five-minute, high-intensity classes designed to give a full body workout that anyone can do. 
Why it's fun: SALT boasts state of the art bikes, a premium sound system that synergizes the music with the body's natural rhythm, and black lighting for workouts, which heightens senses and targets focus. There is also complimentary towel service, cycling shoes available for rent and Himalayan salt lamps to boost the mood.
Details: 315 Main Rd., Tiverton, 816-0404, saltcyclestudios.com