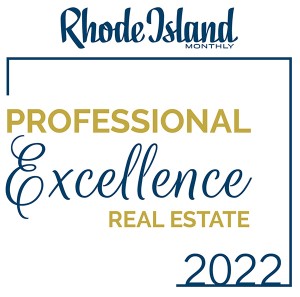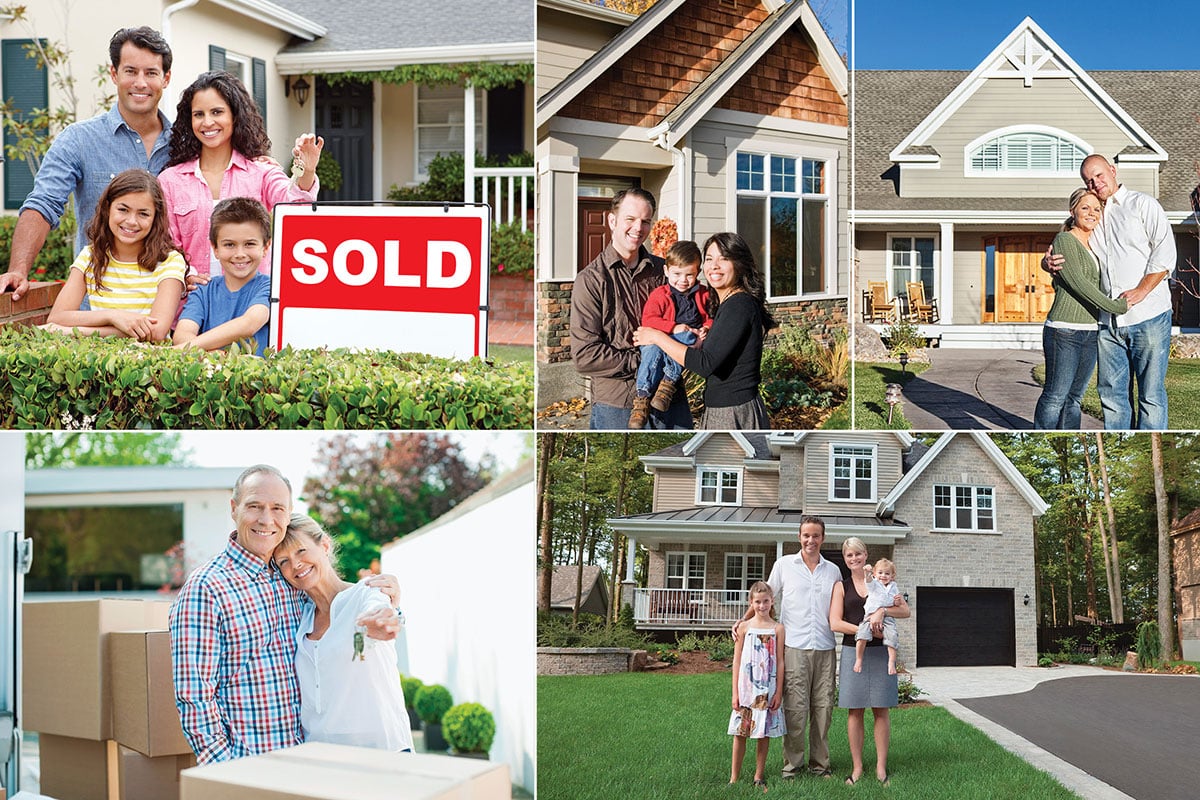 Rhode Island Monthly is proud to showcase our fourth annual Professional Excellence in Real Estate honorees. Whether you're looking to buy a home or preparing for sell your home, this special section is complete with resources, advice and a list of some of the leading professionals to help with those important steps. We hope you consider utilizing one of these honorees for your real estate needs.
Rhode Island Monthly contracted nationally recognized DataJoe Research to facilitate a multifaceted research campaign comprised of onlinesurveys, phone calls, and internet research. All real estate agents licensed by the state of Rhode Island were eligible. DataJoe's proprietary scoring algorithm factored in sales and transaction volume from August 1st 2020 thru' Jul 31st, 2021, professional standing and peer nominations. DataJoe also surveyed over 5,000 area mortgage and title professionals and collected their feedback as an additional scoring factor. They also sent a survey to a sampling of area residents with an option to provide feedback on agents with whom they had worked. This list of Professional Excellence in Real Estate honorees represents approximately six percent of agents in Rhode Island that scored highest in the surveys. Agents do not and cannot pay to be included as part of this list. We recognize that there are many good real estate agents who are not represented on this list as it is only a sampling of the talented professionals in our area.
Attention all real estate agents!
Our survey partner will be sending out our 2023 survey this October, and we hope you will participate. While their database likely includes your information, we encourage you to go to rimonth.ly/REsurvey to add your information to ensure your participation.
If you need real estate services consider using one of the real estate agents below.
Blackstone Valley
Kathleen C. Bain Farrell, Re/Max Town & Country, 2081 Diamond Hill Rd., Cumberland, 401-334-3456, remax.com
John Blanchet, Re/Max Town & Country, 2081 Diamond Hill Rd., Cumberland, 401-335-3344, blanchetgroup.com
Deb John Blanchet, Re/Max Town & Country, 2081 Diamond Hill Rd., Cumberland, 401-335-3344, blanchetgroup.com
Nancy Casimiro, Coldwell Banker Cumberland, 1985 Mendon Rd., Cumberland, 401-333-0010, coldwellbanker.com
Janice Geddes, Residential Properties LTD, 2370 Diamond Hill Rd., Cumberland, 401-457-1377, residentialproperties.com
Kimberly Horvath, Residential Properties LTD, 2370 Diamond Hill Rd., Cumberland, 401-333-9333, residentialproperties.com
Michele Plante, Residential Properties LTD, 2370 Diamond Hill Rd., Cumberland, 401-333-9333, residentialproperties.com
Dave Serpa, Coldwell Banker Cumberland, 1985 Mendon Rd., Cumberland, 401-333-0010, coldwellbankerhomes.com
Debby Smith, Residential Properties LTD, 2370 Diamond Hill Rd., Cumberland, 401-333-9333, residentialproperties.com
George Stansfield, Re/Max Town & Country, 2081 Diamond Hill Rd., Cumberland, 401-499-5454, remax.com
Carolyn Bassett, Host Of Homes Realtors, 1559 Hartford Ave., Johnston, 401-499-1351, rihoh.com
Jamison Monello, Berkshire Hathaway HomeServices Pinnacle Realty, 1251 Atwood Ave., Johnston, 401-255-1480, bhhspinnaclerealty.com
Amy Dixon, Keller Williams Realty, 14 Breakneck Hill Rd., Suite 101, Lincoln, 401-524-6968, kw.com. See ad.
Brendan Duckworth, Keller Williams Realty, 17 Breakneck Hill Rd., Suite 101, Lincoln, 401-787-7128, duckworthhomes.com
Pete Dufresne, Keller Williams Realty, 18 Breakneck Hill Rd., Suite 101, Lincoln, 401-334-3334, kw.com
April Holland, Keller Williasms Leading Edge, 14 Breakneck Hill Rd., Lincoln, 401-699-3209
Ari Tanasio, Tanasio Realty Advisors, 872 Smithfield Ave., Lincoln, 401-305-7888, tanasiorealty.com
Gary R. Almeida, Re/Max Preferred, 1417 Douglas Ave., North Providence, 401-413-9105, remax.com
Melissa Perrille, Melissa Perrille Real Estate Group, 1599 Smith St., North Providence, 401-336-6105, soldwithmelissa.com
Sherri Mercurio, Century 21 Platinum, 641 Armistice Blvd., Pawtucket, 401-383-8873, platinumc21.com
Elise Penn Pansey, Century 21 Butterman & Kryston, Inc, 749 East Ave., Pawtucket, 401-451-9568, century21.com. See ad.
Nathan Clark, Your Home Sold Guaranteed Realty, 39 Cedar Swamp Rd., Smithfield, 401-232-7661, nathanclarkteam.com
Rebecca Correia, Realty One Group Executives, 458 Putnam Pike, Smithfield, 401-642-0093, rebeccacorreia.myrealtyonegroup.com
Valerie Girouard, HomeSmart Professionals Real Estate, 550 Douglas Pike, Smithfield, 401-921-5011, homesmart.com
John Manocchio, HomeSmart Professionals Real Estate, 550 Douglas Pike, Smithfield, 401-921-5011, homesmart.com
Karl Martone, Re/Max Properties, 696 Douglas Pike, Smithfield, 401-232-7900, martonegroup.com
Scott A McGee, Re/Max Properties, 696 Douglas Pike, Smithfield, 401-356-1519, remax.com
Karen Moreau, HomeSmart Professionals Real Estate, 550 Douglas Pike, Smithfield, 401-921-5011, homesmart.com
Jenn Tonucci, Re/Max Professionals, 696 Douglas Pike, Smithfield, 401-524-8517, remax.com
Chris Whitten, Premeer Real Estate, 20 Cedar Swamp Rd., Unit 3, Smithfield, 401-274-6200, premeerrealestate.com
Duane Boucher, Re/Max Premier Properties, 600 Cass Ave., Woonsocket, 401-766-2200, boucherrealestate.com
East Bay
Beth Anderson, Mott & Chace Sotheby's International Realty,
210 County Rd., Barrington, 401-245-3050, mottandchace.com
Christina Ardente, Residential Properties LTD, 259 County Rd., Barrington, 401-457-1350, residentialproperties.com
Midge Berkery, Mott & Chace Sotheby's International Realty, 210 County Rd., Barrington, 401-330-7488, mottandchace.com. See ad.
Jennifer Boland, Mott & Chace Sotheby's International Realty, 210 County Rd., Barrington, 401-245-3050, mottandchace.com
David Coleman, Mott & Chace Sotheby's International Realty, 210 County Rd., Barrington, 401-245-3050, mottandchace.com
Carolyn Coleman, Mott & Chace Sotheby's International Realty, 210 County Rd., Barrington, 401-245-3050, mottandchace.com
Beth Davis, Mott & Chace Sotheby's International Realty, 210 County Rd., Barrington, 401-245-3050, mottandchace.com
Allison Dessel, Mott & Chace Sotheby's International Realty, 210 County Rd., Barrington, 401-339-6316, mottandchace.com. See ad.
Lindsey Duckworth, Mott & Chace Sotheby's International Realty, 210 County Rd., Barrington, 401-245-3050, mottandchace.com
Lisa Duffy, Residential Properties LTD, 259 County Rd., Barrington, 401-245-9600, residentialproperties.com
Laurie Fletcher, Residential Properties LTD, 259 County Rd., Barrington, 401-457-1318, residentialproperties.com
Ted Friedman, Residential Properties LTD, 259 County Rd., Barrington, 401-864-0269, friedmangroupri.com
MaryBeth Frye, Mott & Chace Sotheby's International Realty, 210 County Rd., Barrington, 401-245-3050, mottandchace.com
Kim Holland, Mott & Chace Sotheby's International Realty, 210 County Rd., Barrington, 401-245-3050, mottandchace.com
Joyce Hughes, Residential Properties LTD, 259 County Rd., Barrington, 401-245-1322, residentialproperties.com
Kimberly Ide, Mott & Chace Sotheby's International Realty, 210 County Rd., Barrington, 401-245-3050, mottandchace.com
Elizabeth Kirk, Residential Properties LTD, 259 County Rd., Barrington, 401-457-1310, residentialproperties.com
Jan Lyle Malcolm, Residential Properties LTD, 259 County Rd., Barrington, 401-457-1767, residentialproperties.com
Janet Maloy, Residential Properties LTD, 259 County Rd., Barrington, 401-457-1326, residentialproperties.com
Carolyn Nolan, Mott & Chace Sotheby's International Realty, 210 County Rd., Barrington, 401-245-3050, mottandchace.com
Kerri Payne, Residential Properties LTD, 259 County Rd., Barrington, 401-245-9600, residentialproperties.com
Eddie Rayden, Residential Properties LTD, 259 County Rd., Barrington, 425-894-6344, residentialproperties.com. See ad.
Nancy Ryan, Residential Properties LTD, 259 County Rd., Barrington, 401-457-1716, residentialproperties.com
Barbara Stamp, Residential Properties LTD, 259 County Rd., Barrington, 401-245-9600, residentialproperties.com
Nancy Weaver, Residential Properties LTD, 259 County Rd., Barrington, 401-245-9600, residentialproperties.com
Nina Wilcox, Mott & Chace Sotheby's International Realty, 210 County Rd., Barrington, 401-245-3050, mottandchace.com
Mary Jo Fidalgo-Tavares, Century 21 Topsail Realty, 729 Hope St., Bristol, 401-254-1900, century21.com. See ad.
Ryan Fonseca, Century 21 Topsail Realty, 729 Hope St., Bristol, 401-254-1900, century21.com. See ad.
Lisa Foster-Pacheco, Re/Max River's Edge, 424 Hope St., Bristol, 401-837-2333, lisafostersold.com
Patti Hunt, Century 21 Topsail Realty, 729 Hope St., Bristol, 401-254-1900, century21.com. See ad.
Debra Jobin, Re/Max River's Edge, 425 Hope St., Bristol, 401-527-7894, remax.com
Stephen Martel, Century 21 Topsail Realty, 729 Hope St., Bristol, 401-254-1900, c21topsail.com
Tracey Mulvey, Re/Max River's Edge, 423 Hope St., Bristol, 401-254-1776, riversedgeri.com
Julie Vargas, Century 21 Topsail Realty, 729 Hope St., Bristol, 401-254-1900, c21topsail.com. See ad.
Chris Woodard, Keller Williams Realty, 259 Thames St., Bristol, 401-640-3481, kw.com
Patty Bain, Re/Max River's Edge, 8 Dover Ave., East Providence, 401-245-2000, riversedgeri.com
Missie Rose, Re/Max River's Edge, 8 Dover Ave., East Providence, 401-433-5100, riversedgeri.com
Newport County
Linda Alden, Kaley Lila Delman Compass, 19 Narragansett Ave., Jamestown, 401-742-4534, liladelman.com
Joyce Antoniello, Island Realty, 4 East Ferry Wharf., Jamestown, 401-423-2200, islandrealtyri.com
Bob Bailey, Lila Delman Compass, 19 Narragansett Ave., Jamestown, 401-423-3440, liladelman.com
Carol Clendenning, Hopkins Island Realty, 4 East Ferry Wharf., Jamestown, 401-423-2200, islandrealtyri.com
Nancy Cresser, 
Lila Delman Compass, 19 Narragansett Ave., Jamestown, 401-523-4439, liladelman.com. See ad.
Carolyn Drumm, Lila Delman Compass, 19 Narragansett Ave., Jamestown, 401-255-6608, liladelman.com. See ad.
Erica Gregg, Lila Delman Compass, 19 Narragansett Ave., Jamestown, 401-423-3440, liladelman.com
Dianne Grippi, Island Realty, 4 East Ferry Wharf., Jamestown, 401-423-2200, islandrealtyri.com
Douglas Kohler, Lila Delman Compass, 19 Narragansett Ave., Jamestown, 401-848-2101, liladelman.com
Jami Krause, Island Realty, 4 East Ferry Wharf, Jamestown, 401-423-2200, islandrealtyri.com
Petra Laurie, Island Realty, 4 East Ferry Wharf, Jamestown, 401-423-2200, islandrealtyri.com
Nicole Maine, Lila Delman Compass, 19 Narragansett Ave., Jamestown, 401-363-3710, liladelman.com. See ad.
Cynthia Moretti, Lila Delman Compass, 19 Narragansett Ave., Jamestown, 401-848-2101, liladelman.com
Ginny Prichett, Island Realty, 4 East Ferry Wharf, Jamestown, 401-423-2200, islandrealtyri.com
Linda Supron, Mott & Chace Sotheby's International Realty,
Jamestown, 401-378-1013, 
liladelman.com. See ad.
Benjamin Thomas, Lila Delman Compass, 19 Narragansett Ave., Jamestown, 401-207-8900, liladelman.com
Robin Tregenza, Island Realty, 4 East Ferry Wharf, Jamestown, 203-246-6899, 
islandrealtyri.com. See ad.
Thomas Wright, Lila Delman Compass, 19 Narragansett Ave., Jamestown, 401-423-3440, liladelman.com
Lisa Haffenreffer, Lila Delman Compass, 29 Meeting House Ln., Little Compton, 401-635-8887, liladelman.com
Debby Ladd, Lila Delman Compass, 29 Meeting House Ln., Little Compton, 401-635-8887, liladelman.com
Connor Dowd, Keller Williams Realty, 47 Valley Rd., Middletown, 401-608-9203, connordowd.com
Ryan Hazinakis, Keller Williams Realty, 47 Valley Rd., Middletown, 401-477-4251, kw.com
Chad Kritzas, HomeSmart Professionals Real Estate, 936 Aquidneck Ave., Suite 1a, Middletown, 401-921-5011, callchad.com
John Long, HomeSmart Professionals Real Estate, 937 Aquidneck Ave., Suite 1a, Middletown, 401-921-5011, homesmart.com
Mehdi Mechtaly, Keller Williams Realty, 47 Valley Rd., Middletown, 401-662-2129, mehdisells.com
Belinda Nattress, Keller Williams Realty, 47 Valley Rd., Middletown, 401-845-9200, kw.com
David Travers, Keller Williams Realty, 47 Valley Rd., Middletown, 401-835-5411, kw.com
Benjamin Willett, Keller Williams Realty, 47 Valley Rd., Middletown, 401-835-8810, kw.com
Jose Aguon, Gustave White Sotheby's International Realty, 37 Bellevue Ave., Newport, 401-849-3000, gustavewhite.com. See ad.
Annie Becker, Lila Delman Compass, 3 Memorial Blvd., Newport, 401-324-4253, liladelman.com
Susan Bistline, Gustave White Sotheby's International Realty, 37 Bellevue Ave., Newport, 401-849-3000, sothebysrealty.com. See ad..
Jeff Brooks, Hogan Associates, 129 Bellevue Ave., Newport, hoganassociatesre.com
Arthur Chapman, William Raveis, 268 Bellevue Ave., Newport, 401-846-3800, raveis.com
Jessica Chase, Gustave White Sotheby's International Realty, 37 Bellevue Ave., Newport, 401-849-3000, gustavewhite.com. See ad.
Grace Cimo McCluskey, Gustave White Sotheby's International Realty, 37 Bellevue Ave., Newport, 401-849-3000, gustavewhite.com. See ad.
Edith A. Cushing, Re/Max Professionals, 55 Memorial Blvd., Newport, 401-848-6750, remax.com
Edith Cushing, Re/Max Professionals, 55 Memorial Blvd., Newport, 401-849-0100, ecushing-smcelroy.com
Shari Dailey, Lila Delman Compass, 3 Memorial Blvd., Newport, 401-848-2101, liladelman.com
Teri Degnan, Teri Degnan Real Estate & Consulting, Ltd, 77 Dr. Marcus F. Wheatland Blvd., Newport, 401-474-9191, teridegnan.com. See ad.
Kimberly Doherty, Lila Delman Compass, 3 Memorial Blvd., Newport, 401-848-2101, liladelman.com
Michelle Drum, Gustave White Sotheby's International Realty, 37 Bellevue Ave., Newport, 401-849-3000, gustavewhite.com. See ad.
Gloria Dunn, Gustave White Sotheby's International Realty, 37 Bellevue Ave., Newport, 401-849-3000, gustavewhite.com. See ad.
Marisa Ferris, Residential Properties LTD, 418 Spring St., Newport, 401-640-0170, residentialproperties.com. See ad.
Kim Fleming, Gustave White Sotheby's International Realty, 37 Bellevue Ave., Newport, 401-849-3000, gustavewhite.com. See ad.
Kimberly Fleming, Gustave White Sotheby's International Realty, 37 Bellevue Ave., Newport, 401-849-3000, gustavewhite.com
Cathy Furtado, Re/Max Professionals, 55 Memorial Blvd., Newport, 401-862-2603, cathyfurtado.remax.com. See ad.
Pawler Garrahan, Residential Properties LTD, 418 Spring St., Newport, 401-619-5622, residentialproperties.com
Kate Kirby Greenman, Gustave White Sotheby's International Realty,37 Bellevue Ave., Newport, 401-849-3000, gustavewhite.com. See ad.
David Huberman, Gustave White Sotheby's International Realty, 37 Bellevue Ave., Newport, 401-849-3000, gustavewhite.com. See ad.
Dina Karousos, Gustave White Sotheby's International Realty, 37 Bellevue Ave., Newport, 401-849-3000, gustavewhite.com. See ad.
Rebecca King, Gustave White Sotheby's International Realty, 37 Bellevue Ave., Newport, 401-849-3000, gustavewhite.com. See ad.
Michelle Kirby, Gustave White Sotheby's International Realty, 37 Bellevue Ave., Newport, 401-849-3000, gustavewhite.com. See ad.
Eric Kirton, Lila Delman Compass, 3 Memorial Blvd., Newport, 401-848-2101, liladelman.com
Joel Langlois, Gustave White Sotheby's International Realty, 37 Bellevue Ave., Newport, 401-849-3000, gustavewhite.com. See ad.
Jennifer O'Hora Lawrence, Lila Delman Compass, 3 Memorial Blvd., Newport, 401-848-2101, liladelman.com
David Lawrence, Lila Delman Compass, 3 Memorial Blvd., Newport, 401-274-1644, liladelman.com
Kate Leonard, Lila Delman Compass, 3 Memorial Blvd., Newport, 401-848-2101, liladelman.com
Paul Leys, Gustave White Sotheby's International Realty, 37 Bellevue Ave., Newport, 401-849-3000, gustavewhite.com. See ad.
Nicki Lucenti, Gustave White Sotheby's International Realty, 37 Bellevue Ave., Newport, 401-849-3000, gustavewhite.com. See ad.
Chan Lyell, Gustave White Sotheby's International Realty, 37 Bellevue Ave., Newport, 401-849-3000, gustavewhite.com. See ad.
Bertie MacGowan, Gustave White Sotheby's International Realty, 37 Bellevue Ave., Newport, 401-849-3000, gustavewhite.com. See ad.
Kara Malkovich, Gustave White Sotheby's International Realty, 37 Bellevue Ave., Newport, 401-849-3000, gustavewhite.com. See ad.
Ted Marvell, Lila Delman Compass, 3 Memorial Blvd., Newport, 401-848-2101, liladelman.com
Sean R. McElroy, Re/Max Professionals, 55 Memorial Blvd., Newport, 401-848-6751, remax.com
Kiki Mitchell, Gustave White Sotheby's International Realty, 37 Bellevue Ave., Newport, 401-849-3000, gustavewhite.com. See ad.
Lisanne Morrison, Coldwell Banker Newport, 8 Freebody St., Suite 203, Newport, 401-845-6900, coldwellbankerhomes.com
Kristin Parella, Lila Delman Compass, 3 Memorial Blvd., Newport, 401-848-2101, liladelman.com
Annie Ritterbusch, Re/Max Professionals, 55 Memorial Blvd., Newport, 401-849-0100, homesinnewportri.com
Kate Rooney, Gustave White Sotheby's International Realty, 37 Bellevue Ave., Newport, 401-849-3000, gustavewhite.com. See ad.
Bill Sizeland, Re/Max Professionals, 55 Memorial Blvd., Newport, 401-862-0784, billsizeland.com. See ad.

Mike Sweeney, Gustave White Sotheby's International Realty, 37 Bellevue Ave., Newport, 401-849-3000, gustavewhite.com. See ad.
Alexandra Thursby, Lila Delman Compass, 3 Memorial Blvd., Newport, 401-848-2101, liladelman.com
George Tollefson, Lila Delman Compass, 3 Memorial Blvd., Newport, 401-848-2101, liladelman.com
Kendra Toppa, Lila Delman Compass, 3 Memorial Blvd., Newport, 401-848-2101, liladelman.com
Julie Warburg, Lila Delman Compass, 3 Memorial Blvd., Newport, 401-848-2101, liladelman.com
Chris West, Gustave White Sotheby's International Realty, 37 Bellevue Ave., Newport, 401-849-3000, gustavewhite.com. See ad.
Elena Wilcox, Gustave White Sotheby's International Realty, 37 Bellevue Ave., Newport, 401-849-3000, gustavewhite.com. See ad.
Tina Wiley, Gustave White Sotheby's International Realty, 37 Bellevue Ave., Newport, 401-849-3000, gustavewhite.com. See ad.
Alyce Wright, Lila Delman Compass, 3 Memorial Blvd., Newport, 401-848-2101, liladelman.com
Shelley Andrade, Century 21 Topsail Realty, 2525 East Main Rd., Portsmouth, 401-683-4900, century21.com. See ad.
Katy Donovan, Connect Real Estate Group, 2451 East Main Rd., Portsmouth, 401-323-3546, connectrealestategroupri.com
Jeannie Ingraham, Century 21 Topsail Realty, 2525 East Main Rd., Portsmouth, 401-683-4900, century21.com. See ad.
Stephen Lake, Century 21 Topsail Realty, 2525 East Main Rd., Portsmouth, 401-683-4900, century21.com. See ad.
Renee Durost, Century 21 Topsail Realty, 1808 Main Rd., Tiverton, 401-625-5878, century21.com. See ad.
Barbara Hanaway, Century 21 Topsail Realty, 1808 Main Rd., Tiverton, 401-625-5878, century21.com. See ad.
Tom Little, Gustave White Sotheby's International Realty, 3848 Main Rd., Tiverton, 401-816-4060, gustavewhite.com. See ad.
Bridget Torrey, Gustave White Sotheby's International Realty, 3848 Main Rd., Tiverton, 401-816-4060, gustavewhite.com. See ad.
Providence
David Abbott, Residential Properties LTD, 140 Wickenden St., Providence, 401-553-6356, residentialproperties.com
Stephen Antoni, Mott & Chace Sotheby's International Realty, 100 Exchange St., Providence, 401-314-3000, mottandchace.com
Cherry Arnold, Mott & Chace Sotheby's International Realty, 100 Exchange St., Providence, 401-314-3000, mottandchace.com
Ashley Baccari, Residential Properties LTD, 140 Wickenden St., Providence, 401-553-6311, residentialproperties.com
Lisa Barbary, Re/Max On The Move, 780 Hope St., Providence, 401-533-7747, remax.com
Judy Chace, Mott & Chace Sotheby's International Realty, 100 Exchange St., Providence, 401-314-3000, mottandchace.com
Sara Chaffee, Mott & Chace Sotheby's International Realty, 100 Exchange St., Providence, 401-314-3000, mottandchace.com
Scott Champagne, Legacy Real Estate & Property Management, 444 Angell St., Providence, 401-447-8210, legacyprovidence.com
Judy Croyle, Residential Properties LTD, 140 Wickenden St., Providence, 401-553-6342, residentialproperties.com
Ralph Curti, Residential Properties LTD, 140 Wickenden St., Providence, 401-274-6740, residentialproperties.com
Barbara Dacey, Residential Properties LTD, 140 Wickenden St., Providence, 401-527-6745, residentialproperties.com. See ad.
Joshua Deaner, Mott & Chace Sotheby's International Realty, 100 Exchange St., Providence, 401-314-3000, mottandchace.com
James DeRentis, Residential Properties LTD, 140 Wickenden St., Providence, 401-553-6383, thepvdrealestateguy.com. 
See ad.
Amy I. Doorley-Lucas, Mott & Chace Sotheby's International Realty, 100 Exchange St., Providence, 401-935-7117, mottandchace.com. See ad.
Rachael Dotson, Residential Properties LTD, 140 Wickenden St., Providence, 401-553-6387, residentialproperties.com
Jane Driver, Residential Properties LTD, 376 Broadway, Providence, 401-457-3400
Roseann Dugan, Re/Max On The Move, 780 Hope St., Providence, 401-378-8451, roseanndugan.com
Christine Dupuis, Residential Properties LTD, 140 Wickenden St., Providence, 401-274-2852, residentialproperties.com
Ramiro Encizo, Residential Properties LTD, 140 Wickenden St., Providence, 401-553-6331, residentialproperties.com
Kevin Fox, Residential Properties LTD, 140 Wickenden St., Providence, 401-553-6388, residentialproperties.com
Roxanne Gordon, Mott & Chace Sotheby's International Realty, 100 Exchange St., Providence, 401-314-3000, mottandchace.com. See ad.
Sabine Green, Residential Properties LTD, 140 Wickenden St., Providence, 401-553-6347, residentialproperties.com
David Hackett, Residential Properties LTD, 140 Wickenden St., Providence, 401-274-6740, residentialproperties.com
Ervin Hamzo, Lila Delman Compass, 369 S Main St., Providence, 401-274-1644, liladelman.com
Pamela Hanson-Carbone, Domain Properties, 145 Wayland Ave., Providence, 401-864-3432, domainrealestate.com
David Hasslinger, Residential Properties LTD, 140 Wickenden St., Providence, 401-553-6320
Carl Henschel, Mott & Chace Sotheby's International Realty, 100 Exchange St., Providence, 401-314-3000, mottandchace.com
Sarah Huard, Mott & Chace Sotheby's International Realty, 100 Exchange St., Providence, 401-314-3000, mottandchace.com
Phyllis Ibbotson, Mott & Chace Sotheby's International Realty, 100 Exchange St., Providence, 401-314-3000, mottandchace.com
Rachel Jones, Residential Properties LTD, 140 Wickenden St., Providence, 800-886-1775, residentialproperties.com
Ellen Kasle, Residential Properties LTD, 140 Wickenden St., Providence, 401-553-6308, residentialproperties.com
Jonathan Kaufman, Lila Delman Compass, 369 S Main St., Providence, 401-274-1644, liladelman.com
Liz Kinnane, Mott & Chace Sotheby's International Realty, 100 Exchange St., Providence, 401-314-3000, mottandchace.com
Kimberly Marion, Mott & Chace Sotheby's International Realty, 100 Exchange St., Providence, 401-692-1644, mottandchace.com. See ad.
Rebecca Mayer, Residential Properties LTD, 140 Wickenden St., Providence, 401-553-6302, residentialproperties.com
Beth Mazor, Residential Properties LTD, 140 Wickenden St., Providence, 508-474-3129, residentialproperties.com. See ad.
Paula Morrison, Residential Properties LTD, 140 Wickenden St., Providence, 401-553-6326, residentialproperties.com
Raymond Mott, Mott & Chace Sotheby's International Realty, 100 Exchange St., Providence, 401-314-3000, mottandchace.com
Jazzmine K. Napolitano, Re/Max On The Move, 780 Hope St., Providence, 800-699-1542, remax.com
Adam Osetek, Lila Delman Compass, 369 S Main St., Providence, 401-274-1644, liladelman.com
Susan Perry, Lila Delman Compass, 369 South Main St., 401-274-1644, liladelman.com
Michelle Pezza, Lila Delman Compass, 100 Exchange St., Providence, 401-265-8316, liladelman.com. See ad.
Lisa Pisaturo, Residential Properties LTD, 140 Wickenden St., Providence, 401-274-6740,residentialproperties.com
Joy E. Riley, Westcott Properties, 178 Broadway, Providence, 401-952-7887, westcottproperties.com. See ad.
Joe Roch, Residential Properties LTD, 376 Broadway, Providence, 401-457-3400, residentialproperties.com
Jacob Rochefort, Residential Properties LTD, 140 Wickenden St., Providence, 401-274-2783,
residentialproperties.com
Christopher Rowley, 
Residential Properties LTD, 140 Wickenden St., Providence, 401-274-6740,residentialproperties.com
Rebecca Rubin, Residential Properties LTD, 140 Wickenden St., Providence, 401-553-6362,residentialproperties.com
Gerri Schiffman, Residential Properties LTD, 140 Wickenden St., Providence, 401-274-6470, residentialproperties.com
Benjamin Scungio, Mott & Chace Sotheby's International Realty, 100 Exchange St., Providence, 401-314-3000, mottandchace.com
Yvonne Sousa, RISE Real Estate Consultants, 127 Dorrance St., Providence, 401-308-3279, riserec.com
Rita Steele, Steele Realty Consultants, 97 Hope St., Providence, 401-227-9040, srcigroup.com
Mike J. Sweeney, Residential Properties LTD, 140 Wickenden St., Providence, 401.864.8286, residentialproperties.com
Matthew Vieira, Residential Properties LTD, 140 Wickenden St., Providence, 401-919-7445, mattvieira.com
Thomas Wegner, Lila Delman Compass, 369 S Main St., Providence, 401-274-1644, liladelman.com
Ellie Wickes, Mott & Chace Sotheby's International Realty, 100 Exchange St., Providence, 401-314-3000, mottandchace.com
Kelly Zexter, Residential Properties LTD, 140 Wickenden St., Providence, 401-553-6384, residentialproperties.com
South County
Wendy Crawford, Lila Delman Compass, 61 Dodge St., Block Island, 401-466-8777, liladelman.com
Gail Heinz, Sullivan Sotheby's International Realty, PO Box 144 Water St., Block Island, 401-466-5521, sothebysrealty.com
Rosemary Tobin, Lila Delman Compass, 61 Dodge St., Block Island, 401-741-1825, liladelman.com. See ad.
John Blair, Mott & Chace Sotheby's International Realty, 5280 Post Rd., Charlestown, 401-364-6700, mottandchace.com
Cecile Cohen, Randall Realtors Compass, 4009 Old Post Rd., Charlestown, 401-364-3388, cecilecohen.randallrealtors.com
Patrice Fenton, Randall Realtors Compass, 4009 Old Post Rd., Charlestown, 401-364-5249, patricefenton.randallrealtors.com
Shirley Griffin, Randall Realtors Compass, 4009 Old Post Rd., Charlestown, 401-364-3388, shirleygriffin.randallrealtors.com
Michael Himmel, Mott & Chace Sotheby's International Realty, 5280 Post Rd., Charlestown, 401-364-6700, mottandchace.com
Christine Holden, Randall Realtors Compass, 4009 Old Post Rd., Charlestown, 401-364-3388, christineholden.randallrealtors.com
Travis Justice, Randall Realtors Compass, 4009 Old Post Rd., Charlestown, 401-364-3388, travisjustice.randallrealtors.com
Susan Mitchell, Mott & Chace Sotheby's International Realty, 5280 Post Rd., Charlestown, 401-364-6700, mottandchace.com
Stephen Murphy, Mott & Chace Sotheby's International Realty, 5280 Post Rd., Charlestown, 401-364-6700, mottandchace.com
Lorraine Randall, Randall Realtors Compass, 4009 Old Post Rd., Charlestown, 401-364-3549, 
lorraine.randallrealtors.com
Chris Randall, Randall Realtors Compass, 4009 Old Post Rd., Charlestown, 401-364-3388, chrisrandall.randallrealtors.com
Gregory Arakelian, Lila Delman Compass, 41 Ocean Rd., Narragansett, 401-789-6666, liladelman.com
Stephanie Basile, Lila Delman Compass, 41 Ocean Rd., Narragansett, 401-465-3975, liladelman.com
Ruth Bellino, Lila Delman Compass, 41 Ocean Rd., Narragansett, 401-789-6666, liladelman.com
Judy Callaghan, Mott & Chace Sotheby's International Realty, 34 Narragansett Ave., Unit 909, Narragansett, 401-789-8899, mottandchace.com
Susan Coughlin, Lila Delman Compass, 41 Ocean Rd., Narragansett, 401-935-3050, liladelman.com
Jonathan Daly-LaBelle, Residential Properties LTD, 750 Boston Neck Rd., Narragansett, 401-783-2474, residentialproperties.com
Michelle Datoli, Mott & Chace Sotheby's International Realty, 27 Narragansett Ave., Unit 909, Narragansett, 401-789-8899, mottandchace.com
Judi Fiske, Lila Delman Compass, 41 Ocean Rd., Narragansett, 401-789-6666, liladelman.com
Stella Fitzsimmons, Lila Delman Compass, 41 Ocean Rd., Narragansett, 401-789-6666, liladelman.com
Karen Follett, Mott & Chace Sotheby's International Realty, 29 Narragansett Ave., Unit 909, Narragansett, 401-789-8899, mottandchace.com
Alexander Fraioli, Edge Realty RI, 1007 Boston Neck Rd., Narragansett, 401-783-1007, edgerealtyri.com
Marnee Grzebien, Mott & Chace Sotheby's International Realty, 26 Narragansett Ave., Unit 909, Narragansett, 401-789-8899, mottandchace.com
Dan Harding, Lila Delman Compass, 41 Ocean Rd., Narragansett, 401-789-6666, liladelman.com
Nicole HARDING, Lila Delman Compass, 41 Ocean Rd., Narragansett, 401-789-6666, liladelman.com
Kelly Holmes, Mott & Chace Sotheby's International Realty, 25 Narragansett Ave., Unit 909, Narragansett, 401-789-8899, mottandchace.com
Bonnie Kaplan, Mott & Chace Sotheby's International Realty, 22 Narragansett Ave., Unit 909, Narragansett, 401-789-8899, mottandchace.com
Janet Kermes, Mott & Chace Sotheby's International Realty, 20 Narragansett Ave., Unit 909, Narragansett, 401-789-8899, mottandchace.com
Laureen Koch, Lila Delman Compass, 41 Ocean Rd., Narragansett, 401-789-6666, liladelman.com
Kathy Kourakis, Mott & Chace Sotheby's International Realty, 21 Narragansett Ave., Unit 909, Narragansett, 401-829-0677, mottandchace.com
John A. Krekorian, Re/Max Flagship, 140 Point Judith Rd., Suite 23, Narragansett, 401-788-3711, remax.com
Anita Langer, Residential Properties LTD, 750 Boston Neck Rd., Narragansett, 401-457-1704, residentialproperties.com
Mary Ann Lisi, Residential Properties LTD, 750 Boston Neck Rd., Narragansett, 401-457-1388, residentialproperties.com
Erin Marsh, Mott & Chace Sotheby's International Realty, 20 Narragansett Ave., Unit 909, Narragansett, 401-789-8899, mottandchace.com
Lynn Leffray McCall, Residential Properties LTD, 750 Boston Neck Rd., Narragansett, 401-457-1721, residentialproperties.com
Kylie McCullough, Mott & Chace Sotheby's International Realty, 30 Narragansett Ave., Unit 909., Narragansett, 401-864-8830, mottandchace.com. See ad.
Patrick Murray, Residential Properties LTD, 750 Boston Neck Rd., Narragansett, 401-965-4520, residentialproperties.com
Annamarie Ringheim, Mott & Chace Sotheby's International Realty, 28 Narragansett Ave., Unit 909, Narragansett, 401-789-8899, mottandchace.com
Kelly Schneider, Mott & Chace Sotheby's International Realty, 23 Narragansett Ave., Unit 909, Narragansett, 401-789-8899, mottandchace.com
Allie Readyhough Shore, Mott & Chace Sotheby's International Realty, 32 Narragansett Ave., Unit 909, Narragansett, 401-789-8899, mottandchace.com
Bridgette Soby, Mott & Chace Sotheby's International Realty, 33 Narragansett Ave., Unit 909, Narragansett, 401-662-7969, mottandchace.com. See ad.
Shana Speer, Mott & Chace Sotheby's International Realty, 24 Narragansett Ave., Unit 909, Narragansett, 401-339-9685, mottandchace.com. See ad.
Kyle Stewart, Mott & Chace Sotheby's International Realty, 20 Narragansett Ave., Narragansett, 401-789-8899, mottandchace.com
Jack Teeden, Mott & Chace Sotheby's International Realty, 31 Narragansett Ave., Unit 909, Narragansett, 401-935-3228, mottandchace.com. See ad.
Caitlyn Wass, Residential Properties LTD, 750 Boston Neck Rd., Narragansett, 401-783-2474, residentialproperties.com
Dana Zangari, Residential Properties LTD, 750 Boston Neck Rd., Narragansett, 401-935-1200, residentialproperties.com. See ad.
Sara Andrews, Randall Realtors Compass, 23 Brown St., North Kingstown, 401-294-4000, saramandrews.randallrealtors.com
Shannon Buss, Randall Realtors Compass, 23 Brown St., North Kingstown, 401-294-4000, shannonbuss.randallrealtors.com
Greg Dantas, RI Real Estate Services, 6454 Post Rd., North Kingstown, 401-885-5400, 401sold.com
Lisa Goulet, RI Real Estate Services, 6454 Post Rd., North Kingstown, 401-885-5400, 401sold.com
Kelli Improta, RI Real Estate Services, 6454 Post Rd., North Kingstown, 401-885-5400, kelliimprota.com
Jacqueline Mallett, RI Real Estate Services, 6454 Post Rd., North Kingstown, 401-885-5400, 401sold.com
Anthony Mattera, Hope Real Estate, 54 Phillips St., North Kingstown, 401-787-8636
Ann McCrory, Randall Realtors Compass, 23 Brown St., North Kingstown, 401-294-4000, annmccrory.randallrealtors.com
Sue Moore, Randall Realtors Compass, 23 Brown St., North Kingstown, 401-294-4000, suemoore.randallrealtors.com
Steven Rei, RI Real Estate Services, 6454 Post Rd., North Kingstown, 401-885-5400, 401sold.com
Michael Russo, RI Real Estate Services, 6454 Post Rd., North Kingstown, 401-885-5400, 401sold.com
Timothy Silvia, RI Real Estate Services, 6454 Post Rd., North Kingstown, 401-885-5400, timsilviarealtor.com
Scot Hallberg, Randall Realtors Compass, 235 Main St., South Kingstown, 401-783-9611, scothallberg.randallrealtors.com
John Sheil, Randall Realtors Compass, 235 Main St., South Kingstown, 401-783-9611, jsheil.randallrealtors.com
David Cappucci, Key Real Estate, 585 Kingstown Rd., Wakefield, 401-661-9040, keyrealestatehomes.com
Sarah Isabella, Randall Realtors Compass, 235 Main St., Wakefield, 401-783-9611, sarahisabella.randallrealtors.com
Michael Navoian, Weichert Realtors, 94 Main St., Wakefield, 401-567-1095, atlanticpropertiesllc.net
Alan Yick, Key Real Estate, 585 Kingstown Rd., Wakefield, 401-661-9040, keyrealestatehomes.com
Desa D. Buffum, Mott & Chace Sotheby's International Realty, 27 Bay St., Watch Hill, 401-315-0808, mottandchace.com
Larry Burns, Lila Delman Compass, 94 Bay St., Watch Hill, 401-348-1999, liladelman.com
Nicole Carstensen, Mott & Chace Sotheby's International Realty, 27 Bay St., Watch Hill, 401-315-0808, mottandchace.com
Elizabeth Douthit, Randall Realtors Compass, 124 Bay St., Watch Hill, 401-348-0700, elizabethdouthit.randallrealtors.com
Sharon Kinney, Randall Realtors Compass, 124 Bay St., Watch Hill, 401-348-0700, sharonkinney.randallrealtors.com
Robin Knisley, Mott & Chace Sotheby's International Realty, 27 Bay St., Watch Hill, 401-315-0808, mottandchace.com
Donna Simmons, Mott & Chace Sotheby's International Realty, 27 Bay St., Watch Hill, 401-439-0268, mottandchace.com. See ad.
Geb Masterson, Mott & Chace Sotheby's International Realty, 27 Bay St., Watch Hill, 401-315-0808, mottandchace.com
Dottie Nigrelli, Randall Realtors Compass, 124 Bay St., Watch Hill, 401-348-0700, dottienigrelli.randallrealtors.com
Theodore O'Brien, Randall Realtors Compass, 124 Bay St., Watch Hill, 401-348-0700, tedobrien.randallrealtors.com
Serene O'Connor, Randall Realtors Compass, 124 Bay St., Watch Hill, 401-348-0700, soconnor.randallrealtors.com
Claudia Philbrick, Mott & Chace Sotheby's International Realty, 27 Bay St., Watch Hill, 401-315-0808, mottandchace.com
Nancy Richmond, Randall Realtors Compass, 124 Bay St., Watch Hill, 401-348-0700, nancyrichmond.randallrealtors.com
Donna Simmons, Mott & Chace Sotheby's International Realty, 27 Bay St., Watch Hill, 401-315-0808, mottandchace.com
Debbie Tully, Lila Delman Compass, 94 Bay St., Watch Hill, 401-348-1999, liladelman.com
Jim Abbott, Randall Realtors Compass, 241 Post Rd., Westerly, 401-322-0357, jimabbott.randallrealtors.com
Lynn Azzinaro, Re/Max South County, 56 Wells St., Westerly, 401-596-2067, remax.com
Sandy Bliven, Re/Max South County, 56 Wells St., Westerly, 401-286-2571, sandybliven.com
Nick Felicetti, Randall Realtors Compass, 241 Post Rd., Westerly, 401-322-0357, nickfelicetti.randallrealtors.com
Denise Fusaro, Berkshire Hathaway HomeServices New England Properties, 224 Post Rd., Westerly, 401-265-9148, denisefusaro.bhhsneproperties.com
Lori Joyal, Lila Delman Compass, 52 Bay St., Westerly, 401-348-1999, liladelman.com
Donna Knoll Berkshire, Berkshire Hathaway HomeServices New England Properties, 224 Post Rd., Westerly, 203-376-7453, donnaknoll.bhhsneproperties.com
Kimber Pope-Kettlety, Coldwell Banker Westerly, 29 Post Rd., Westerly, 401-596-6333, coldwellbanker.com
Rick Wucik, Randall Realtors Compass, 241 Post Rd., Westerly, 401-322-0357, rickwucik.randallrealtors.com
West Bay
Robert Crudale, Re/Max Real Estate Center, 37 Sandy Bottom Rd., Coventry, 401-823-7600, remax.com
Sandy Deignan, SD Realty Associates LLC, 1193 Tiogue Ave., Coventry, 401-585-5791, sdrealtyri.com
Emily Kheradi, Re/Max Real Estate Center, 37 Sandy Bottom Rd., Coventry, 401-243-5520, emilygetsyouhome.com. See ad.
Mary Lyons, Re/Max Real Estate Center, 37 Sandy Bottom Rd., Coventry, 401-439-8507, remax.com
Jose L. Diaz, The Prosperity Group, 1170 Pontiac Ave., Cranston, 401-261-8747, theprosperitygroupre.com. See ad.
Donna DiGiulio, Williams & Stuart Real Estate, 170 Mayfield Ave., Cranston, 401-829-3825, williamsandstuart.com. See ad.

Marie Puleo Flaherty, Remax 1st Choice, 980 Reservoir Ave., Cranston, 401-943-6111, mariepuleoflaherty.com. See ad.
Mark Leeman, Re/Max 1st Choice, 980 Reservoir Ave., Cranston, 401-837-2880, remax.com
John Moretti, Williams & Stuart Real Estate, 170 Mayfield Ave., Cranston, 401-464-2162, williamsandstuart.com. See ad.
Jay Rezendes, Re/Max 1st Choice, 980 Reservoir Ave., Cranston, 401-943-6111, remax.com
Shari Soucy, Williams & Stuart Real Estate, 170 Mayfield Ave., Cranston, 401-649-0009, williamsandstuart.com. See ad.
Jeff St Germain, Keller Williams Realty, 1170 Pontiac Ave., Cranston, 401-226-2148, kw.com
Adam Wilks, Keller Williams Realty, 1170 Pontiac Ave., Cranston, 401-419-9502, kw.com
Dean Benjamin, Re/Max Professionals, 655 Main St., East Greenwich, 401-884-6050, remax.com
Janis Cappello, Re/Max Collection, 655 Main St., East Greenwich, 401-578-6656, eastgreenwichrihomesforsale.com
John Chapski, Coldwell Banker East Greenwich, 1000 Division St., Suite 15, East Greenwich, 401-808-9279, coldwellbankerhomes.com. See ad.
Donna Conway, Mott & Chace Sotheby's International Realty, 572 Main St., East Greenwich, 401-884-5522, mottandchace.com
Joshua P. Cullion, Re/Max Professionals, 655 Main St., East Greenwich, 401-884-6050, remax.com
Denise D'Amico Residential Properties LTD, 13 Main St., East Greenwich, 401-457-1709, residentialproperties.com
Kim K. Davis Re/Max Professionals, 655 Main St., East Greenwich, 401-884-6050, remax.com
Beth DeSista, Residential Properties LTD, 413 Main St., East Greenwich, 401-885-8400, residentialproperties.com
Emilio DiSpirito, Engel & Völkers, 247 Main St., East Greenwich, 401-359-2338, dispiritoteam.com
Linda Drainville, Coldwell Banker East Greenwich, 527 Main St., East Greenwich, 401-884-8050, coldwellbankerhomes.com
Allen Gammons Berkshire, Hathaway HomeServices Commonwealth Real Estate, 39 Main St., East Greenwich, 401-742-6050, commonmoves.com
Andrea Kaplan, Mott & Chace Sotheby's International Realty, 572 Main St., East Greenwich, 401-884-5522, mottandchace.com
Augustus Marsella, Re/Max Professionals, 655 Main St., East Greenwich, 401-884-6050, remax.com
Brendan McLaughlin, Real Broker LLC, 16 Main St., Suite 200., East Greenwich, joinreal.com/brendan-mclaughlin
Sasha Mellor, Residential Properties LTD, 413 Main St., East Greenwich, 401-457-1367, residentialproperties.com
Steven Miller, Coldwell Banker Realty, 1000 Division St., Suite 15, East Greenwich, 401-477-9316, stevenmillergroup.com. See ad.
Jo-Ann Molinaro, Re/Max Professionals, 655 Main St., East Greenwich, 401-884-6050, remax.com
Melanie Quirk, Re/Max Professionals, 655 Main St., East Greenwich, 401-474-3169, remax.com
Stacy Rastelli-Antuono, Residential Properties LTD, 413 Main St., East Greenwich, 401-573-4700, stacysellsri.com
Mark Raymond, Residential Properties LTD, 413 Main St., East Greenwich, 401-885-8400, residentialproperties.com
Garret Roberts, Residential Properties LTD, 413 Main St., East Greenwich, 401-457-1706, residentialproperties.com
Pam Soule, Coldwell Banker East Greenwich, 527 Main St., East Greenwich, 401-884-8050, coldwellbankerhomes.com
Lauren Swanson, Re/Max Professionals, 655 Main St., East Greenwich, 401-884-6050, remax.com
Therese Vezeridis, Residential Properties LTD, 413 Main St., East Greenwich, 401-457-1749, residentialproperties.com
Mark Barter, Slocum Realty, 333 Centerville Rd., Warwick, 401-234-1515, nickslocumteam.com
Tania Corsi, Engel & Völkers, 3970 Post Rd., Suite 2., Warwick, 401-638-0010, taniacorsi.evrealestate.com
Samantha June Durand, HomeSmart Professionals Real Estate, 501 Centerville Rd., Warwick, 401-921-5011, samanthajuneteam.com
Matthew Patty, Keller Williams Realty, 1624 Warwick Ave., Warwick, 401-269-6169, kw.com
Sandra Pellegrino, Coldwell Banker Warwick, 831 Bald Hill Rd., Warwick, 401-739-9500, coldwellbankerhomes.com
Jennifer Petreccia, Re/Max Advantage Group, 652 East Ave., Warwick, 401-439-8835, remax.com. See ad.
Nick Slocum, Slocum Realty, 333 Centerville Rd., Warwick, 401-234-1515, nickslocumteam.com
Jon Tetrault, Slocum Realty, 333 Centerville Rd., Warwick, 401-234-1515, slocumrealty.com
Sandra Baker, Butler Realty Group, 65 Nooseneck Hill Rd., West Greenwich, 401-886-7800, butlerrealty.us
Massachusetts
Michelle Shevlin, Residential Properties LTD, 819 Main Rd., Westport, -524-0704,michelleshevlin.residentialproperties.com
John Silva, JT Realty Group, 1392 Rodman St., Fall River, 508-982-3786, yoursilvalininginrealestate.com. See ad.
Kyle Seyboth, Century 21 The Seyboth Team, 235 Taunton Ave., Seekonk, 508-726-6492, seybothteamhomes.com