2017's Design Awards
Our annual awards celebrate the very best in architecture and interior design.
Residential Renovation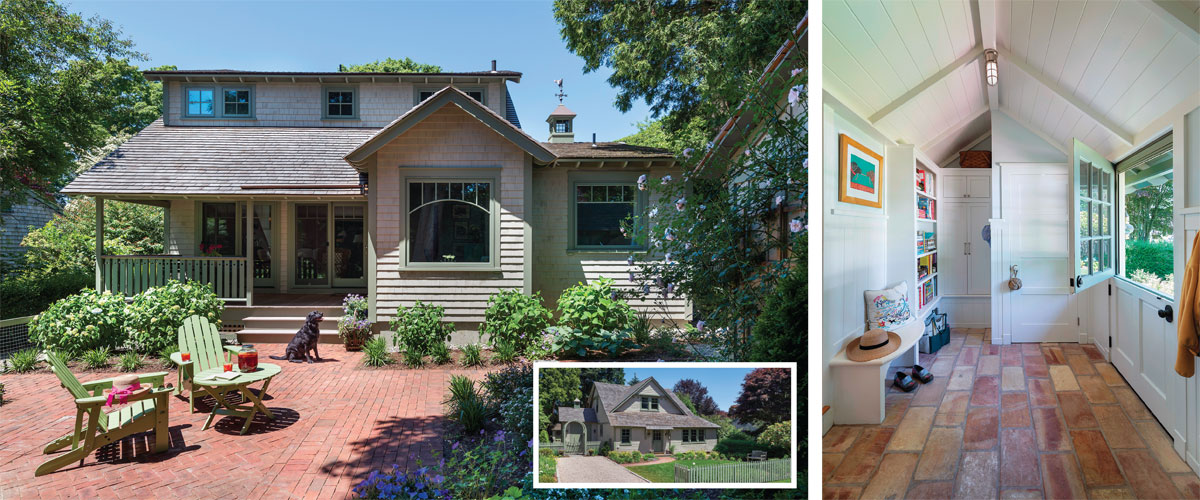 GOLD: Pet Project
Recognizing that this Jamestown bungalow was "in dire need of some TLC," DiMauro Architects gave it a proper makeover inside and out. A shed dormer was replaced with a gable end dormer and the roof over the front door was extended to create a more welcoming entry. A new master suite addition blends seamlessly with the existing structure while creating more privacy in the adjacent garden. Inside, the architects transformed the cottage to reflect the owner's love of the ocean, complete with a more open layout and plenty of natural light. Jurors marveled at the night-and-day difference between before and after, while also giving a nod to the addition of a dog run for the resident black labs, evidence that no detail was left behind on this seaside escape.
Architect: DiMauro Architects
General Contractor: Pastore Builders, Wakefield
Landscape Designer: Martha Moore, L.A., Tiverton
Landscape Contractor: Matarese Landscape Construction, Cranston
Photographer: Nat Rea
---

SILVER: Call of Nature
It's no easy feat to take a dime-a-dozen developer house and transform it into something special that still fits in with its neighbors, but this project by from (in)form certainly succeeded. Simple beauty was the guiding principle of the renovation and master suite addition, and the architects manifested that concept by connecting the owners to their waterfront surroundings as much as possible. The master suite opens to a private cove-facing deck, while bathroom windows, which jurors described as looking like a "piece of artwork," perfectly frame the view. The rest of the house was opened up to provide entertaining space outside and in. Praising the Venetian plaster and repurposed materials throughout, jurors declared this a "great mix of old and new," and a "wonderful transformation."
Design-Build Team: Jason Wood, Adrienne Wood and Rachel Stopka, from (in)form, Providence
Photographer: Nat Rea
---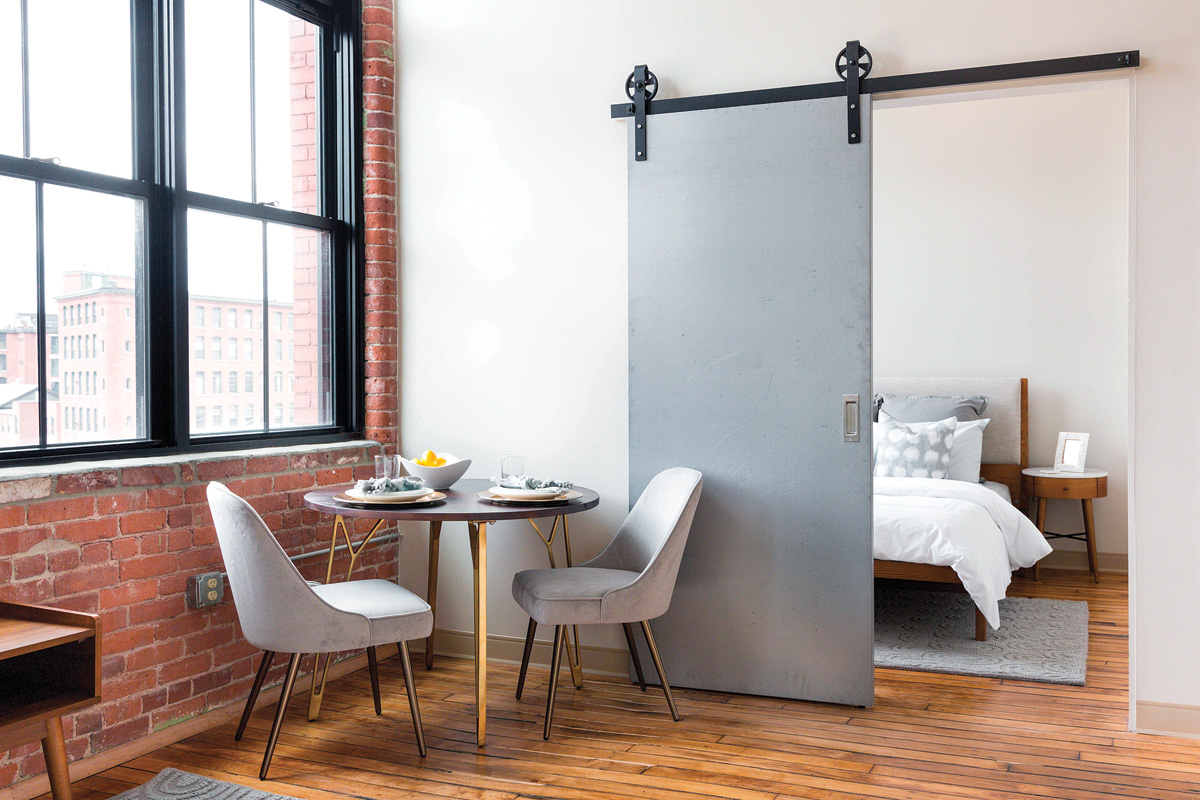 BRONZE: New Life
Once home to a jewelry manufacturer, the historic Irons and Russell Building in downtown Providence was reborn after this extensive renovation by DBVW
Architects. Now called 95 Lofts, the building consists of fifty-nine residential apartments, common areas and a ground-floor restaurant. Jurors appreciated the architects' efforts to keep many of the original period details intact, including a birdcage elevator, six-story open staircase and terrazzo tile floors, and to seamlessly blend newer elements like the windows and sliding doors. Exposed beams and wood floors give the space a rustic-industrial feel, while the clever reuse of historic metal fire doors to create the first-floor mailroom was also noted.
Architect: Martha Werenfels, principal in charge, DBVW Architects, Providence
Developper: Waldorf Capital Management, Providence
Property Manager: Acropolis Management Services, Providence
Structural Engineer: Yoder and Tidwell, Providence
Engineers: R.W. Sullivan Engineering, Boston, Mass.
Civil Engineer: Vanasse Hangen Brustlin, Providence
Interior Staging: Libby Slader Designs, Providence
Photographer: Heidi Gumula, DBVW Architects