2017's Design Awards
Our annual awards celebrate the very best in architecture and interior design.
Residential New Construction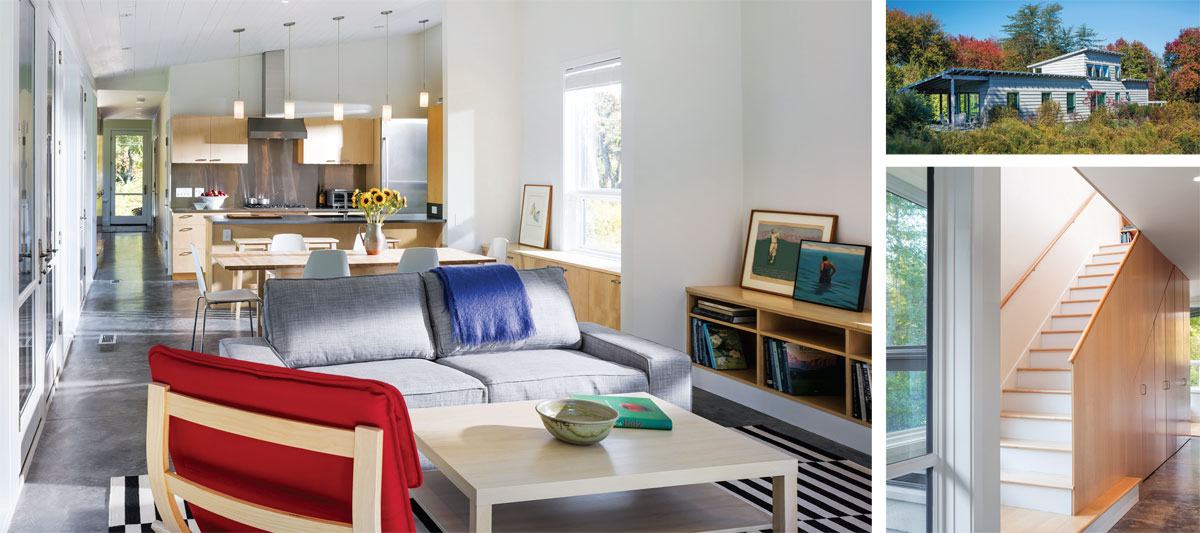 GOLD: Straight shooter
Sweet simplicity was the name of the game with this Jamestown project, aptly named Blueberry House, by local firm Estes Twombly. A modernized shotgun house, the sixteen-foot-wide structure with aligned front and back doors makes the most of a small space with a well-thought-out layout and streamlined details like polished concrete floors, painted board ceiling and loads of windows. White pine clapboards with mitered corners create exterior interest and the shed roof adds to the linear vibe while also providing sheltered areas at each end of the house. Our jurors applauded the way the architects tackled this design challenge, resulting in a project that feels cohesive from the inside out.
Architect: Jim Estes, Estes Twombly Architects, Newport
Builder: Joseph Scotti, Jamestown
Landscape: Jim Estes, Estes Twombly Architects
Photographer: Warren Jagger Photography
---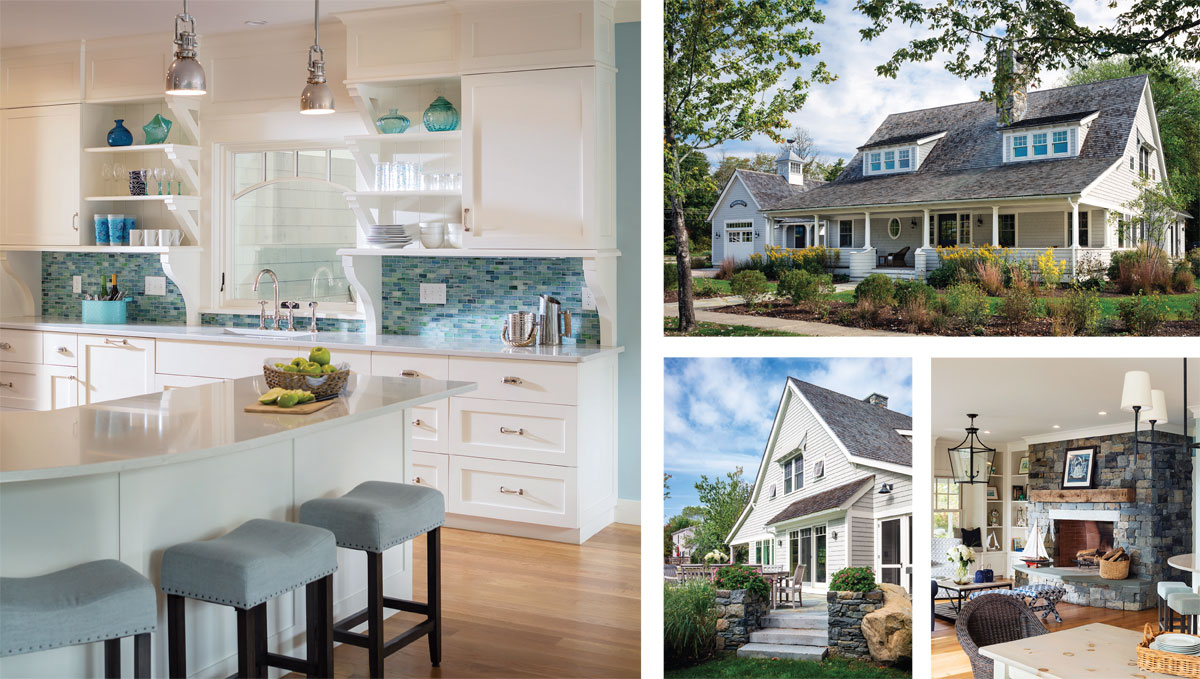 SILVER: Shining Bright
Location was a key factor in the design of this house. Situated on a corner lot that faces both a busy road with smaller houses and a high-end private community, the house needed to fit right in with all of its neighbors, while giving the owners the simple, shingle-style beach cottage of their summer dreams. To ensure the design checked every box, DiMauro Architects took a "less is more" approach, keeping in mind proportions, geometric order and continuity of materials, while also adding a front veranda and bluestone terrace that helps give the house its retreat-like feel. The resulting Sunnymeade Cottage is full of "playful moments and nice details" that our jurors loved, and that make it look as if it has been in the neighborhood for years.
Architect: DiMauro Architects, Jamestown
General Contractor: Gardner Woodwrights, Saunderstown
Landscape Designer: The Native Plantsmith, Saunderstown
Landscape Contractor: Native New England Landscapes, Wakefield
Photographer: Warren Jagger Photography
---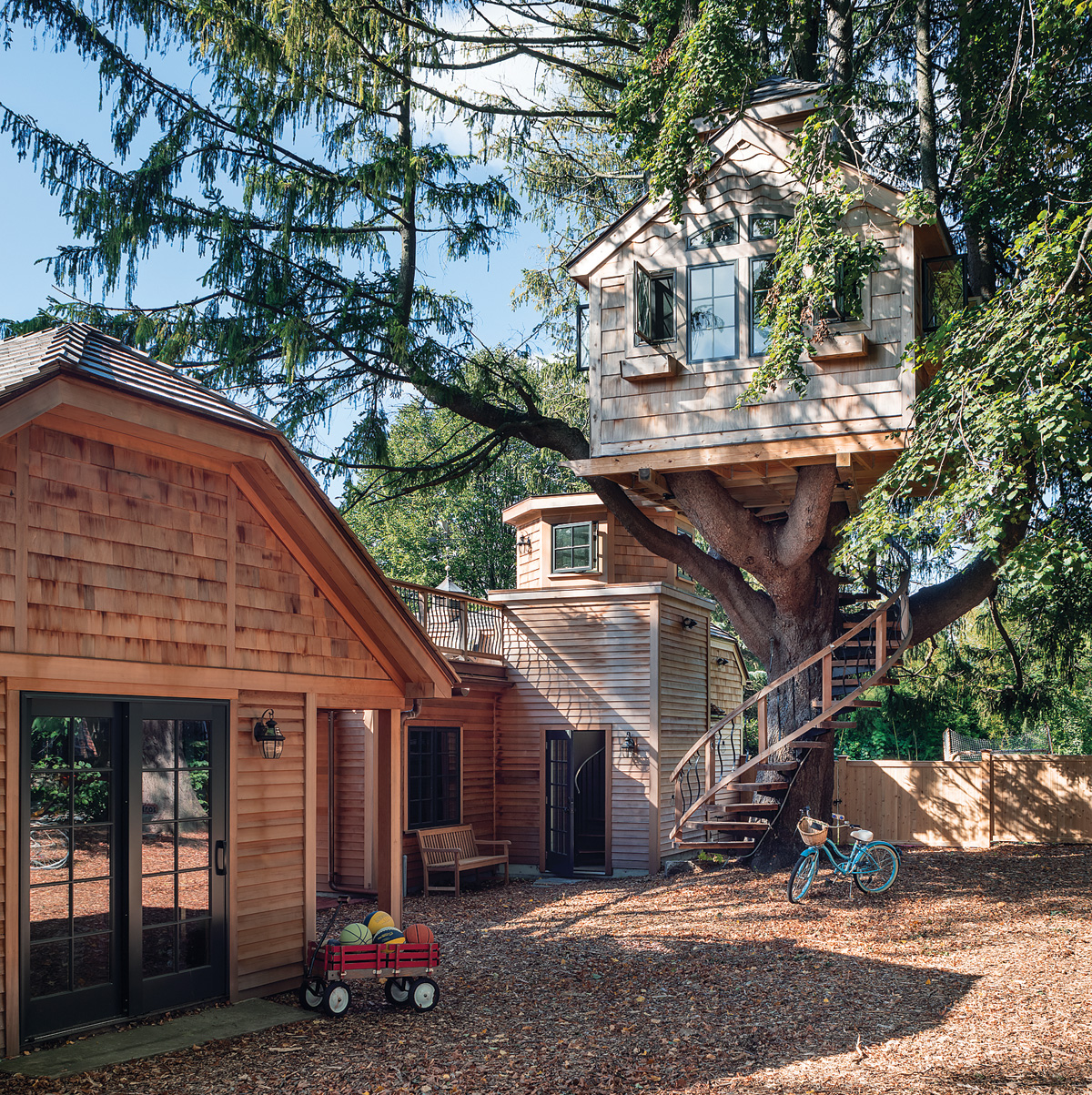 BRONZE: High Climb
In architecture, as in life, sometimes a step outside the box can lead to the most successful results, and our jurors felt this recreational retreat did just that. Tasked with uniting several ancillary structures on this Barrington property that would give the owners and their teenage children a place to entertain, the architects came up with a resort-like spread, located behind the family's 1930s country manor, that translates into fun. Featuring a guest house with roof deck and crow's nest, a tree fort, game room, pool cabana and dining terrace, it's a rustic-chic getaway that got high marks for its cohesive design and playful approach.
Architect: Patrick M. Connors, Brewster Thornton Group Architects, Providence
Contractor: Gasbarro Design Build, Barrington (guesthouse and game room); Oden Home Improvement, East Greenwich (cabana and trellis)
Interior Designer: Laura Taylor, Seattle, Wash.
Civil Engineer: DiPrete Engineering, Cranston
Landscape Architect: John C. Carter Company, Narragansett
Photographer: Robert Brewster, Warren Jagger Photography