2015 Excellence in Nursing Awards
Recognizing the best in health care around Rhode Island.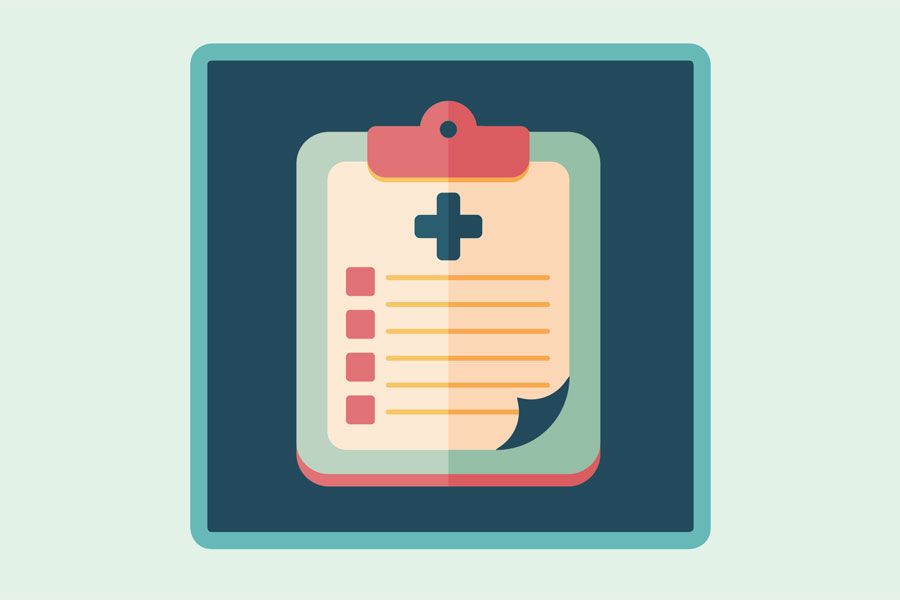 Everyone loves a Top Doc, but there is another integral member of the health care team whose contributions too often go unsung. They are educators, comforters, caretakers and advocates, but most of the time we simply call them nurses. This salute to the profession recognizes twelve of the best nurses in the state today and a group of students aiming to achieve that same distinction tomorrow.
Nursing is a profession with innumerable opportunities for practice from clinical environments to community centers to the classroom. Working closely with the Rhode Island State Nurses Association, Rhode Island Monthly developed specific criteria in eight categories to recognize nursing excellence in our state:
Nurse of the Year in a Non-Traditional Setting; Clinical Nurse Specialist; Nurse in an Academic Setting; Certified Registered Nurse Anesthetist; Clinical Practice Nurse; Nursing Leader; Nurse Practitioner; and Clinical Nurse Educator. Nominations were reviewed and scored by a panel of out-of-state professionals.
Here, the top winners share their thoughts on the field, how they got started and what it takes to be a good nurse.
Panel of judges: Karen Ballard, RN, MSN, executive director of American Nurses Association-New York; Peg Lambert, RN, MBA, president of the New Hampshire Nurses Association; Christine Ryan, RN, MSN, executive director of the Vermont State Nurses Association; and Kim Sandor, RN, MSD, executive director of the Connecticut Nurses Association.
---
Nurse of the Year in a Non-Traditional Setting
Linda Mendonca, RN, MSN, MED, NCSN, APHN-BC
School Nurse-Teacher, Jenks Jr. High/JMW High School for the Arts, Pawtucket
Did you always want to be a nurse? Either that or a teacher. The joy of it is that I've been teaching throughout my whole nursing career because nurses teach patients.
How does practicing in a school differ from practicing in a doctor's office or hospital? The public thinks of school nurses as someone who sits and puts Band-Aids on. Yes, we take care of the medical needs and injuries of the students and staff, but we're counselors. We do social work. We refer. We advocate. We look at the environmental health of the school, the food the students eat and their physical activity. There are so many things that have to do with the health and wellness of a school community that school nurses look at if they're practicing as they should.
What do you see as the most important part of your job? The students. Probably 75 percent of the students who walk into my office have some underlying psychosocial issue causing that psychosomatic complaint, whether it's a stomachache or a headache. I try to peel back the layers and find out why they're really there. Kids come to school with a lot of baggage, and that's the reality we deal with in schools.
What makes working with kids different from working with adults? You just never know what's going to walk in your door next. It keeps me invigorated.
Can you imagine yourself doing anything else? I've done this for twenty-two years in schools across five states and overseas. I've had such a diverse experience. I've been so blessed and fortunate to have practiced in so many different places. I love school health. I want to make a change in school health here in Rhode Island. That's where my heart is.
Honorable Mention
Genevieve M. White, RN,
Veterans Memorial Elementary School, Central Falls
---
Clinical Nurse Specialist of the Year
Sylvia Weber, MSN, PCNS
Clinical Nurse Specialist, Gerontology and Psychiatry, Miriam Hospital, Providence
How long have you been a nurse? March 12 was fifty-five years, and I still enjoy it. My goal is to keep on truckin' until I am no longer effective. All my friends, we have all said when we see each other no longer being the person we want to be, we will let each other know. I've seen too many people hang around too long and undermine the wonderful things they've done and I don't choose to do that. One of my best examples is Brett Favre — he's a football player. Go out at the top of your game. Don't keep retiring and coming back.
What are some of the greatest challenges you've faced getting here? One of them was getting into nursing school. My father was not happy about it.
I told my parents I wanted to be a nurse and my father's view was 'You'll be married. You're not going to use it.' I said, 'How do you know I'll be married?' (I'm not married.) His view of nurses was that you washed windows and walls — you were a maid. That was his generation, so it took me a while to convince him. Of course, later on, you'd have thought it was his idea.
Have you ever questioned your path? When I was a senior in nursing school, I went to one of my supervisors and said, 'Kate, I'm quitting nursing.' She asked why and I said, 'Almost everyone I take care of dies. I don't mind taking care of dying people, but I don't want to go into nursing with a kiss of death.' She looked at me and said, 'We assign dying people to you because you're so comfortable with them.' It has always been a specialty of mine. I think working as a nurse encourages people to look at their own life and ask: What is it I really want? It encourages them to talk with family members and friends about important things: illness, coming close to your crossing, what you do and don't want. Those are very important features for a nurse to have.
Nurse of the Year in an Academic Setting
Jane Bodine Williams, PHD, RN
Dean and Professor of Nursing, Rhode Island College, Providence
What's most rewarding about educating tomorrow's nurses? I've been at Rhode Island College for forty years, and I've enjoyed every single day.
It's rewarding to have students say to you, in a personal way, that you've been life changing. Ninety-seven percent or so are from Rhode Island, and about 70 percent are first generation. Many are not only taking care of themselves, they're taking care of their families. They're sacrificing a lot to come to school.
How is nursing education improving? In 2008, Rhode Island College School of Nursing was one of fifteen in the country selected to be a funded VA Nursing Academy site. It was a federal program developed by the Veterans Administration that wanted to see real change in nursing education and in practice by getting people together in a meaningful way. The idea was to make learning richer and patient care better by having students really become part of the work that was going on there. From that I came to understand that we could have better partnerships with every agency. Effectively partnering with major health agencies is transforming how we educate nurses for the future.
We have a dedicated education unit at Rhode Island Hospital now, where we're doing the same kind of mutually beneficial work. We also have a project with Brown University, funded by Robert Wood Johnson, and the idea is to put all of the health professional students in Rhode Island — nursing students, Brown medical students, pharmacy students from URI, social work students from RIC and others — through experiences that help them understand the teamwork that needs to happen. The health care team is more effective when all the members know what each does, when they respect each other and work well together.
---
Clinical Practice Nurse of the Year
Liz McGrath, BSN, APRN, NP
Staff Nurse, Surgical Intensive Care Unit, Rhode Island Hospital, Providence
How did you get into nursing? When I was very young, I volunteered at the Little Sisters of the Poor [now the Little Sisters of the Poor Jeanne Jugan Residence] in Pawtucket.
I got to do a lot of things for people. When I was getting out of high school you would be a teacher or you would work in offices — not like now, now you can do anything in the world — and then there was nursing. That was more. I could take care of people.
In your off-time, you're the meal site coordinator for the Providence In-town Churches Association? I started off just pouring drinks at the soup kitchen in the late seventies. And then I was going to help the girl who did the cooking and the shopping and everything and she, unfortunately, died. So, I was going to help for a little bit and they were going to hire a cook. The 'hire a cook' was maybe '89 or '90. Well, that really hasn't materialized, but
I love to do it. It's more than just a soup kitchen, really. People feel very welcome there.
It seems like taking care of people is something you can't help but do. It's what I love. I feel very fortunate to have the jobs that I have and to be able to do what I can do. There are a lot of people who would like to do more but have constraints, I think. This is really a privilege. We take care of people when they're in their most vulnerable state. The hospital is a very foreign experience. It's hard to be so dependent, so uncertain. It's a lot to go through. A lot to go through.
Can you imagine yourself doing anything else? What would I do?
Honorable Mention
Erin Dellagrotta, BSN, BC, Miriam Hospital, Providence
Certified Registered Nurse Anesthetist of the Year
Keith Macksoud, CRNA
Assistant Program Director, School of Nursing Anesthesia, Memorial Hospital, Providence
Tell me a little about your specialty. A certified registered nurse anesthetist (CRNA) is an advance practice nurse. We're the original anesthesia specialty dating back more than 150 years. A funny piece about it: Back in the day, Mayo Clinic used to have residents administer anesthesia while the surgeons operated. The residents were more interested in the surgery than watching the patients, so a lot of the patients started to — uh — expire. So, a nurse took over the function of administering the anesthesia and monitoring the patient. Now there are about 150 CRNAs in Rhode Island and 45,000 nationwide.
The work, certainly, comes with stress. How do you handle it? The best way I can, but the fact that my students can learn something from the experience is one of the best rewards I get. That's why I came back to teaching. I felt I was good at what I did, and I'm able to make sure that future generations of anesthesia providers can also be good at what they do.
Do you think advance practice nurses are used as fully as they could be? I think in the past they've been underused, but as we have more and more people requiring health care — baby boomers, people living longer and so on — I see our roles expanding. When I first started in 1986, all you needed was a bachelor's degree and I received my diploma. The nurse anesthesia program is now, at a minimum, a master's level and some are even doctoral level.
Advance practice nurses have taken on the role of being caregivers. I hate using the term 'physician-extenders' or 'non-physician providers,' but advanced practice nurses truly do care for patients, whether it's a CRNA or a nurse practitioner or a midwife, and we are going to be the answer to the country's shortage of physician health care providers.
---
Nursing Leader of the Year
Mary Dwyer, MS, MEd, APRN-CNS
Senior Vice President of Community Support and Recovery Services, Community Care Alliance, Woonsocket
Can you explain your position? I am an administrator at a nonprofit agency in the community. I work with a lot of folks who have had multiple psychiatric hospitalizations and who have medical issues on top of that — addictions — big time addiction issues. That's my passion. Those are my folks.
What would you say is the most challenging part of what you do? My struggle is seeing some of the unraveling of what's been done well over the years because of funding stream problems. The cuts at the state level have been enormous. When you look at it over time, because I've been in it for more than thirty years, every year there's a cut. They keep saying, 'you need more efficiency.' Well, when it gets to the point that we're at now, this is a resource problem.
How do you handle the stress of the job? Laughter. You have to. There's humor in most situations, no matter how stressful they are. That's part of our humanness. And if you can catch that, you're in good shape.
What advice would you give to new nurses? A kind word is priceless, and for some folks — whether they're stigmatized folks or people who are really sick and in bed — you might be the only kind face and kind person they see. That is huge. Don't forget about that.
So if I ask what qualities make a good nurse, kindness would be up there? Yes, and if you're not connected with someone, they're not going to tell you all of their symptoms and you're going to miss the boat. You need to see every person as an individual and not label people as the disease category they have. That's where you need to connect. We're all human.
Honorable Mention
Myra J. Edens, MSN, RN, NE-BC, FACHE, Hasbro Children's Hospital/Rhode Island Hospital, Providence
Nurse Practitioner of the Year
Elaine Hart, APRN, CNP
Nurse Practitioner, Medical Associates of RI, East Providence
Can you recall a time that a patient changed the way you thought about your role as a caregiver? I had a grandmother who moved in with us when I was ten, and she and I shared a room. I didn't think anything about a ten-year-old sharing a room with someone who was in their seventies, and she was a very thoughtful person. So I think my heart will always be with an older patient and their family — to help them age with dignity and to make sure they're well taken care of.
There was one woman I took care of when she was in her early nineties, and she was failing. Her weight was down, she just didn't have that spark, she was more frail. I remember saying to her, 'Mrs. R, I don't know what it is. I checked this, I checked that, and I can't put my finger on it.' She said, 'Elaine, it's okay to let me go. I've lived a good life. It's okay to let me go.' And I thought, 'okay.' That's part of what I do: I let them gently pass. And I never forgot that.
How have you seen the role of nurse practitioners evolve? When I first started, most NPs were working in an outpatient setting in a hospital or under a hospital umbrella. I was probably one of the first who went into a private practice. Since then I've seen NPs evolve into specialties — gastroenterology, orthopedics, dermatology, certainly pediatrics, psychiatrics — and acute care. You have them in ERs, in units side-by-side with surgeons and internists, hospitalists. Most people who read this will have been cared for by an NP somewhere along the way. And I can't say that was true even twenty-five years ago. That's pretty good.
Honorable Mention
Claire Nadeau, APRN, FNP, WellCare, Inc., Johnston
---
Clinical Nurse Educator of the Year
Janet Engvall, MSN, RN-BC, CDOE
Advanced Practice Manager 3N/3B, Miriam Hospital, Providence
How did you get into nursing? I started when I was in high school as a nursing assistant in a local nursing home, and I worked there until my senior year of college. I'm one of the very few fortunate people in the world who found their passion early and still have a passion for it thirty-two years later.
Do you see yourself as a nurse first and a teacher second? Yes, although so much of what we do in nursing is teaching. Patient education is an independent function of nursing, and those independent functions are what make us feel autonomous as nurses. Also, I work with an incredible staff that wants and is eager to learn. We're a group of individuals who have different talents and draw on each other's strengths.
How has the profession changed since you began? There's different criteria for admission to the hospital. Patients are really much sicker now and that, I think, makes them more vulnerable. But patients are more informed than they used to be. We used to do what our doctors told us to do. Patients now have a voice and the Internet. I think we have to be smart in the way we work and make sure that patients are going to the right sites to get their information.
What would you say are the most important qualities for a nurse to have? Caring — number one. Number two is probably passion, and I think it's also important that they have a mind of inquiry.
What advice do you give to new nurses? You're embarking upon a very exciting journey. Nursing is one of those professions that if you don't like what you're doing, there are a million ways to practice and that's the wonderful thing about this profession, the different avenues. Find your passion.