200 Weird Things Auction in Providence
Buy some of the strangest items (and four normal ones) you'll ever see at this sale held by the founders of Monster Mini Golf.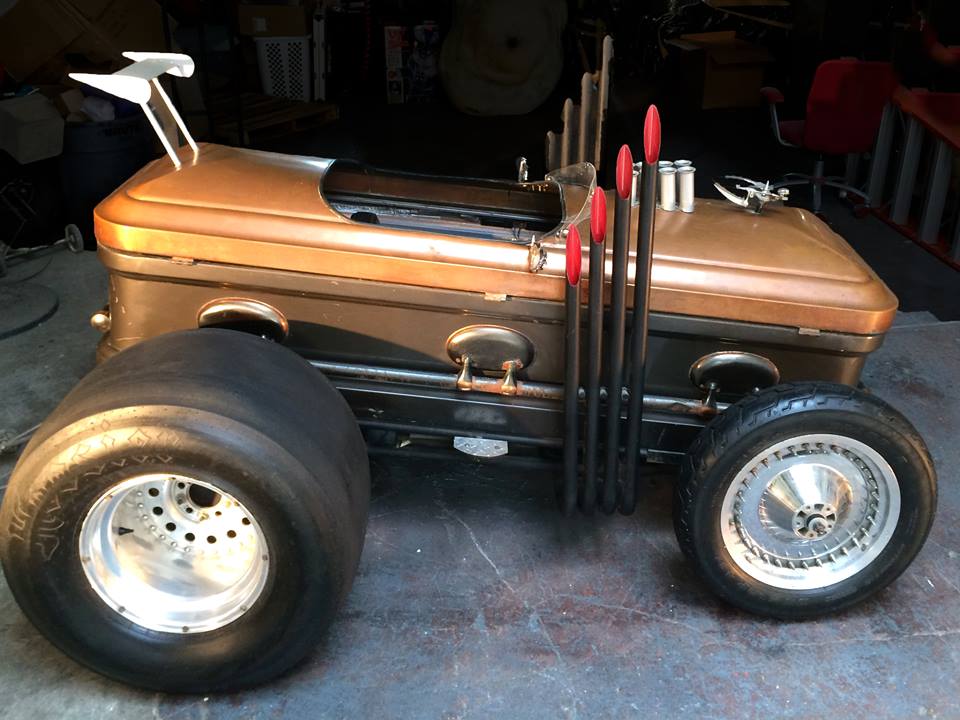 What do a copper coffin go-cart, a giant model of Bruce the Shark from Disney's Finding Nemo, a furry gorilla head, a snarling creepy clown and a life-sized Frankenstein statue all have in common? They are all items that will be auctioned off this Sunday, August 30 at 10 a.m. at 400 Harris Avenue in Providence.
We all know Rhode Islanders love to decorate their homes in over the top Halloween decorations, and this is a once-in-a-lifetime opportunity to buy up one-of-a-kind items for your personal collection or business. Christina and Patrick Vitagliano are the founders of the Monster Mini Golf franchise, but before that, Christina owned "a strange and unusual" auction house. During that time, the couple traveled around the world shipping strange finds to the United States for auction. They chose to save the coolest oddities because they thought they'd one day incorporate them into their home decor. Eleven years later, and after growing the Monster Mini Golf empire, they've decided to sell off their stuff to make room in the warehouse.
The Vitaglianos launched the website 200weirdthings.com to show off all of the available goods, and also many beautiful items like a stained glass chandelier, an Indonesian sword, stone lion statues, antique fountains from France and more. It's going to look like the weirdest yard sale you've ever seen in your life. All items will be sold without minimum bids. There is no buyers premium, and cash, Visa, MasterCard and Amex will be accepted (sorry, no checks). Sales tax will be added. There will be an on site preview of items on Saturday, August 29 from 3-6 p.m. and beginning at 8:30 a.m. the day of the auction on August 30. All items must be taken by September 10.
Never been to an auction before? Don't worry, they'll guide you through it. P.S. You might see the Travel Channel there filming an upcoming episode on weird auction items.
Stay tuned for the October issue of Rhode Island Monthly. We profile Christina Vitagliano and tell how her leap of faith lead to a Monster Mini Golf empire, including a KISS-themed course in Las Vegas.