1854 Tap Room at the Stone House
Is dressed up New England-style comfort food worth the drive to Little Compton?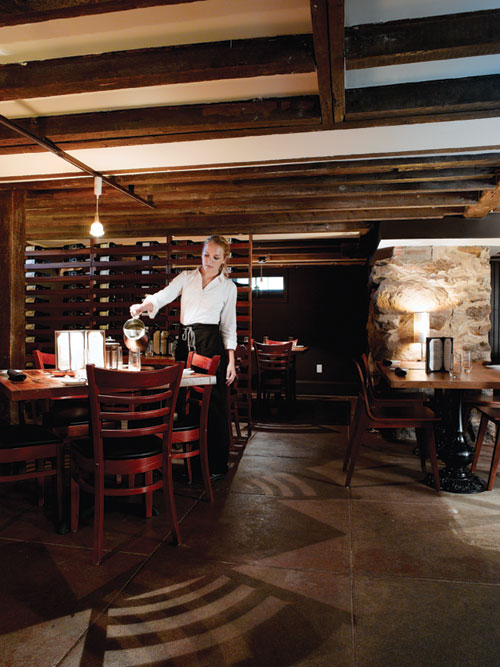 The ceilings are low — almost guillotine-like if you stand above six feet tall. The lights are dim to the point of abstraction.
The walls — a cannon's width of solid stone — keep a stronghold on Prohibition-era secrets and other tawdry tales. If there's a more quintessentially colonial space in all of Rhode Island than The Stone House, it's yet to be unearthed. Inside the 1854 Tap Room, there's no evidence of the manicured grounds outside, the ample water view, or even the adjacent Wood Barn, built twenty-five years after the main structure and now home to several sprawling suites. Even Pietra, Stone House's stylized Italian-inspired summer restaurant, is in slumber. All the better for this august watering spot that hosts pastel-clad travelers in high season but nourishes cashmere-wrapped locals through
the frost of winter.
To read more of this story please visit your nearest newsstand or click the link below.