18 Destinations for Finds in the East Bay
Shop local at these great stores.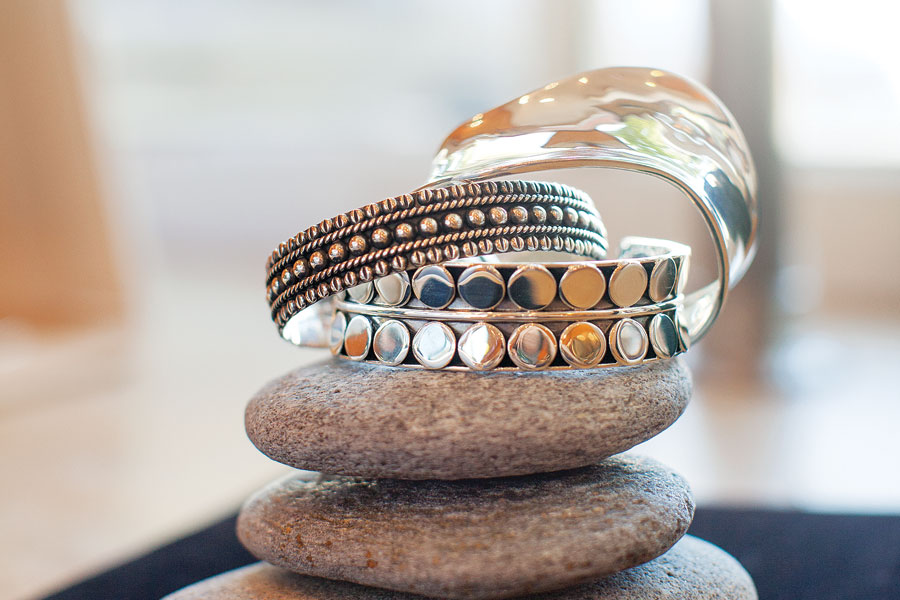 BARRINGTON

Barrington Books
184 County Rd., Barrington, 245-7925; Garden City Center, 100 Medway Rd., Cranston, barringtonbooks.com
Browse for your favorite bookworm (kid or adult) or choose from the selection of toys and gifts. And good news for the West Bay; Barrington Books opened a second location in Garden City, Cranston.

Grasmere
40 Maple Ave., Barrington, 247-2789, grasmeretheshop.com
Don't be fooled by this store's tag as a custom floral design business. Your typical florist shop this is not. In addition to the stunning dried arrangements and topiaries, you'll find antique pottery from independent studios, but gift options here will please even those without a green thumb.

Hollies on the Avenue
8 Anoka Ave., Barrington, 245-0090, holliesontheavenue.com
Hollies has migrated to a more spacious, light-filled pad, crammed with must-haves for the hard to shop for, along with bridal, hostess and BFF gifts, as well as a boatload of self-indulgences.

BRISTOL

Audubon Society of Rhode Island's Environmental Education Center
1401 Hope St., Bristol, 245-7500, asri.org
True, a membership to the Audubon is always an ideal gift for bird lovers. But we can't think of anyone who wouldn't value a fine pair of binoculars, a handsome feeder (throw in a bag of seeds to get them started) and a journal to keep track of all the colorful comings and goings.

Bristol Looms
bristollooms.com
Artisan creations are always one-of-a-kind. Owner Maya Tavares weaves everything from scarves and belts to rugs, blankets and kitchen towels, from fabrics that range from organic cotton to locally sourced wool.

Green River Silver Co.
Green River Silver, Bristol.
297 Hope St., Bristol, 253-5005
735 Hope St., Providence, 621-9092
83 Brown St., Wickford, 295-0086, greenriversilver.com
This is our go-to place for last-minute gift ideas and stocking stuffers. The range of silver jewelry is endless — and ideal for any age or style. From rustic-looking hammered cuffs and stunning bracelets to sweet little stud earrings, Green River Silver Co. will have you covered.

Harbor Bath and Body
251 Thames St., Bristol, 396-9170
Just try to resist the indulgences here, from Savannah Bee Company Royal Jelly body butter and Pre de Provence soap bars to feather-light pajama sets by Pine Cone Hill and lush Mangiacotti hand soaps. If you're easily tempted to pick up a treat for yourself, the custom gift baskets help keep your eyes on the prize.

Kate and Company
301 Hope St., Bristol, 253-3117
Cross the hostess gifts off your list: Pick up jewel-toned jams and relishes by Stonewall Kitchen. You'll also find candles, kitchen towels and tea. For a gal pal, choose from Michael Stars Ts, statement-making necklaces by Abra and chic LouenHide handbags.

LaBella Boutique
78 State St., Bristol, 253-3331
Pick from flirty dresses, structured jackets and trendy tops, all budget-friendly, to spoil your favorite fashionista. The selection of jewelry and accessories, including hats, scarves, knitted sweaters and handbags, are head-to-toe stylish both day and night.

Modern Printed Matter
modernprintedmatter.com
Sweetly simple screen-printed desk calendars, onesies and notebooks as well as monochromatic throw pillows that add some pop to a friend's living room. A stack of holiday notecards will prompt you to sit down and write, just to show them off.

EAST PROVIDENCE

D and M Antiques
337 North Broadway, East Providence, 431-1231, dmantiques.com
A crammed-to-the-rafters selection of covetable antiques, including stunning glass and ceramic vases and carafes, as well as fun items like vintage typewriters were just some of the collectibles on display last time we visited.

M.R.T. Jewelers
927 Warren Ave., East Providence, 435-3500, mrtjewelers.com
This family-owned jewelry store carries a wide selection of name-brand watches, as well as earrings, diamonds, pearls, rings and bracelets in classic designs. Despite an enormous showroom and a location on a busy main road, M.R.T. still manages to be sophisticated and elegant.

PORTSMOUTH

Lou Lou's Decor
104 Clock Tower Sq., Portsmouth, 293-5799, loulousdecor.com
Haute bedding, lighting, furnishings, tableware, baby stuff; this charming, colorful shop will draw you back again and again. Upstairs and down, proprietor Stacy Carlson has cultivated all you need to earn a hearty reputation as the best gift-giver around.

TIVERTON

Tiffany Peay Jewelry
3851 Main Rd., Tiverton, 816-0878, tiffanypeay.com
Working with gemstones and fourteen-karat gold, often in tones of rose or green, jeweler Tiffany Peay fashions necklaces, earrings and bracelets that can be described, somewhat incongruously, as subtly dazzling. Julia Roberts has worn her work; your loved ones can, too.

WARREN

Dish
155 Water St., Warren, 247-7705, dishri.blogspot.com
Here's where to find your gift for that fashion-forward friend bent on saving the planet. The racks are filled with made-in-America clothing (for a smaller carbon footprint) by the likes of Lila P., Cauliflower by Issey Miyake and Prairie Underground. And the jewelry, made mostly by RISD graduates, gives more reason to feel good.

Imagine
5 Miller St., Warren, 245-4200, imaginegiftstores.com
The super-sized store carries any number of kitchen and tableware items to render domestic rituals almost pleasurable. Much of the merchandise is inspired by mom's retro galley, including the colorful aprons. There's also plenty to complement contemporary tastes. (The dishes we spied would be stunning on any table.)

Muse
279 Water St., Warren, 289-2150, musehandcrafted.com
Representing a range of jewelers, from local artisans to all-American fashion world favorites, the goods here are more intriguing than a pearl set. Fanciful silver blossom stud earrings and starfish necklaces share space with more edgy sculptural gold earrings, for something to satisfy every taste.

Whimsies
4 Church St., Warren, 289-2404, whimsiesart.com
Everything here is cool with a dash of quirk. Funky printed throw pillows are anything but ordinary. The brightly hand-painted benches and decorative switch plates are all created by local artists and craftspeople.