12 Money-Saving Tips from Suede's Jay Davani
Providence stylemaker runs a thrifty business with Suede.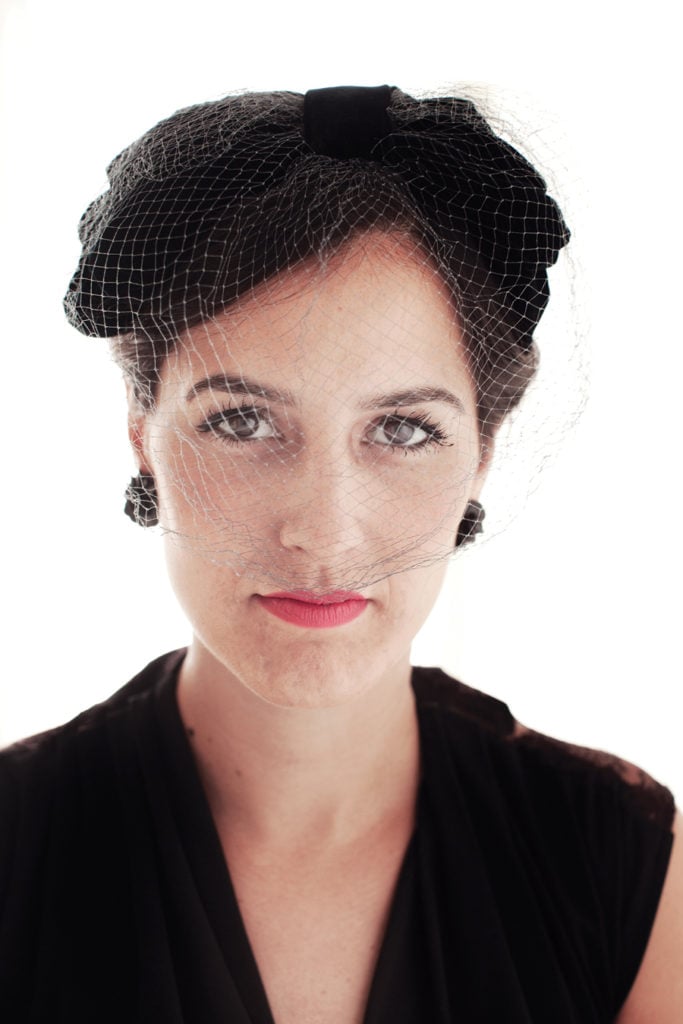 In the November issue of Rhode Island Monthly, we profiled Jay Davani, owner of the thrifty business Suede. Here is the web-extra article featuring her top 12 money-saving tips.
Thrifting: The trick to thrifting is being ready to find anything that comes to you. If you go into it thinking you need black shorts or something super-specific, you're going to have a hard time. You have to be open to shopping for no reason, and ask yourself, will this have value later on? If you buy it when you find it, you can save it, and then you'll be so happy that you have it later on.
Organization: In regards to clothing, people don't know what to do with what they have. I'm a huge advocate for learning how to get rid of stuff. I think clothing swaps are amazing. Bring ten items, your friend brings ten, and you swap.
Entertainment: When you are looking for things to do, every city has free events or free nights. Places like the RISD museum offer a free day on Sundays. There's also Gallery Night in different cities and towns in Rhode Island, like Providence, Newport and Warren/Bristol. It's so much fun and free, and they usually have wine and appetizers.
Gifts: When it comes to gifts, a lot of times people wait until the last minute and they look for something very specific. They overspend. I suggest you buy things when you see them. It may mean less personalized choices, but if you have an arsenal of gifts as backups, like beautiful scarves or nice accessories that you got on sale, you'll have them as a backup to give when the time comes.

Cards and gift wrapping: Go to the Dollar stores, because those places are gold mines. If you ever buy a bag, wrapping paper or cards anywhere else, then you are out of your mind.
Dining out: It's very expensive. I am a huge fan of websites like restaurant.com. It forces you to try somewhere new, or you can get a huge discount somewhere that you go all the time.
Television: Since I moved to Rhode Island, I've never had cable. You don't need it. Get internet instead. Stream shows and movies through Netflix or Hulu. The amount you pay for both is less than basic cable, so why not have your choice of what you want to watch and not be restricted?
Transportation: Megabus is offering bus rates at unbelievably low prices from $1 that go right into New York City. Think about renting a car instead of flying. You can go with multiple people for sometimes $30 a day. For a week, that can be cheaper than one flight. I think some people forget you don't have to fly everywhere. People say driving is more time-consuming, but if you think about how much time you spend getting to the airport early, and layovers and delays, sometimes it's not that much faster.
Makeup: Makeup can be one of the most wasteful things because it's expensive, and when you are guessing in stores like CVS, you can't really try anything. Places like Sephora are great because you can try the product, make sure you like it, and if you're not sure, take a sample home. So you end up spending a little more. The price of the product is more expensive, but you're going to use it, you're not going to throw it away and it's going to last longer. That's more economical than buying products you'll never use.

Grocery stores and pharmacies: You have to use those discount cards at grocery stores. They are the most annoying things ever, but now there are apps on the phone where you can scan them all in. You're losing money if you're not using them. And some offer you a discount on gas, so make sure you use it.
Hair: When I think about how much money my friends spend on haircuts, it makes me angry. Why do you think you are getting a better haircut by going to a high-end salon? The experience is probably nicer, but do you really need that? Probably not. I go to places like Fantastic Sam's. They offer super low prices for service, and they have coupons, too. I also go to the Paul Mitchell beauty school. They have special nights when you can go in and get a haircut for $5. It takes a little longer depending on the student you get, but they have instructors that check every five minutes to make sure they're doing what they're supposed to do.
Manicures and pedicures: People go in and think they have to get a full mani or pedi every time, but they don't think about color changes. You're pretty much getting a full manicure except for the water, so throw a couple of those in between full ones. It's so much cheaper. People don't even know color change is an option, so it's about educating yourself. Do I have to do a full $30 manicure every time? No, I can do the $12 color change in between.