11 Local Holiday Craft Shows
These local artist shows and craft sales offer one-of-a-kind gift ideas.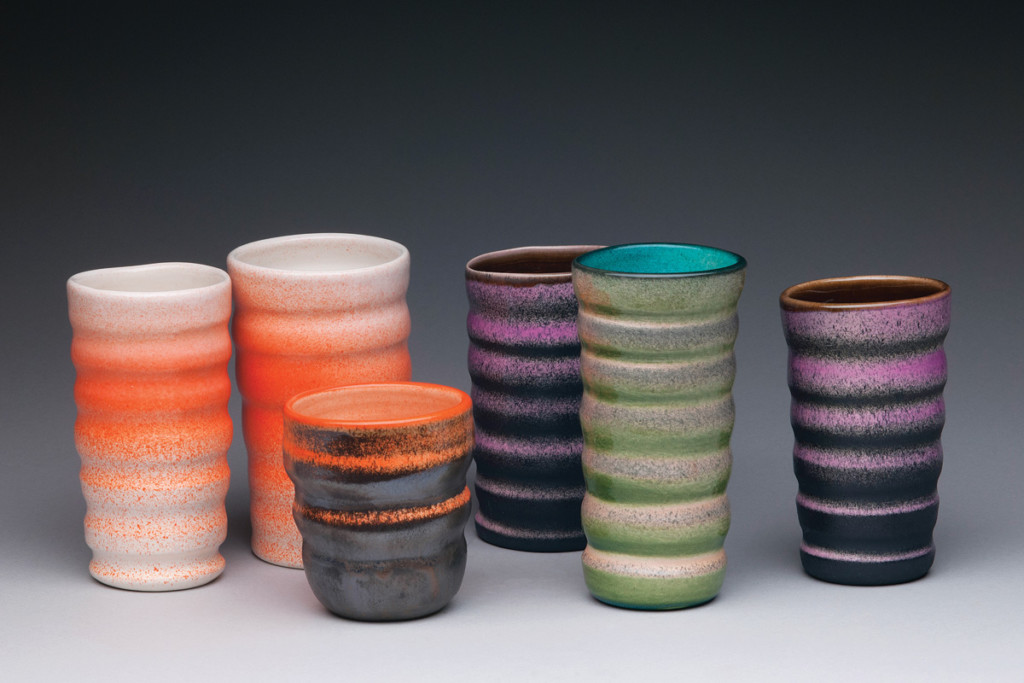 TWENTY-SECOND ANNUAL HOLIDAY FINE ARTS AND CRAFT SHOW
Nov. 4–Dec. 24
DeBlois's annual show features affordable and unique treasures from local craftspeople. Gallery nights, Nov. 9 and Dec. 14, 5–8 p.m. Open Wed.–Sun. 1–5 p.m. Free. DeBlois Gallery, 134 Aquidneck Ave., Middletown, 847-9977, debloisgallery.com.
MAX TWELVE INCH MEMBER'S SHOW AND SALE
Nov. 9–Jan. 4
There's a lot more to the art here than meets the eye. At just twelve inches, this artwork by PAC members offers a little something for everyone. Thurs. 5:30–7:30 p.m., Sat.–Sun. 1–5 p.m. 560 Mineral Spring Ave., Pawtucket, 724-2200, pawtucketartscollaborative.org.
ANNUAL HOLIDAY SHOW AND SALE
Nov. 10–Dec. 17
This show features artwork of all mediums by regional artists. The size is no larger than eight by ten inches and is no higher than $200 in price. Find a one-of-a-kind this holiday season. Reception Nov. 10, 6–8 p.m. Open Fri.–Sun. 1–5 p.m. Free. The Portsmouth Arts Guild, 2679 East Main Rd., Portsmouth, 293-5278, portsmoutharts.org.
ANNUAL LITTLE PICTURE SHOW
Nov. 12–Dec. 22
Take home a treasured little picture — think: rich oil still-life, iconic landscapes and colorful mixed-media paintings — under sixteen by sixteen inches for $300 or less. Open every day, noon–5 p.m. Free. Providence Art Club, Dodge House and Maxwell Mays galleries, 11 Thomas St., Providence, 331-1114, providenceartclub.org.
TWENTY-FifTH ANNUAL CHRISTMAS IN THE VALLEY
Nov. 24–26
Back for its twenty-fifth year, this juried arts and crafts show brings the holiday spirit to Foster. The event features handcrafted items, fine art, live music, a visit from Santa and restaurant specials. A non-perishable food donation earns you a spot in a raffle of vendor-donated items. Fri. 5–8 p.m., Sat. 10 a.m.–6 p.m., Sun. 10 a.m.–4 p.m. Free. Foster Country Club, 67 Johnston Rd., Foster, 595-2098, christmasinthevalleyri.com.
SIXTEENTH ANNUAL CRAFTLAND EXTRAVAGANZA
Nov. 24–Jan. 10
This holiday show includes an eclectic collection of jewelry, accessories and clothing with prices that won't break the bank. (This is our favorite spot to hunt for quirky stocking stuffers.) Since its inception in 2002, this holiday tradition has grown to 130 artists. Every day, 10 a.m.–6 p.m.; Dec. 11–24, 10 a.m.–8 p.m. Free. 212 Westminster St., Providence, 272-4285, craftlandshow.com.
SMALL WORKS SHOW
Nov. 24–Dec. 24
Fifty artists from the Wickford Art Association will decorate the walls of the Wickford Art Gallery with as many images — eight by ten inches or smaller — as they can fit in the space. Tues.–Sat. 11 a.m.–3 p.m., Sun. noon–3 p.m., subject to change. Free. Wickford Art Association, 36 Beach St., North Kingstown, 294-6840, wickfordart.org.
SILVER AND SNOW HOLIDAY SHOW
Nov. 29–Dec. 31
Showcasing sculpture, jewelry, stoneware and paintings, the show will get you in the gift-giving frame of mind. Opening reception, Fri. Dec. 1, 5–8 p.m. Browse the show, meet the artists and enjoy a glass of wine while you shop. Wed.–Sat. 11 a.m.–7 p.m., Sun. 1–5 p.m. Free admission. Artists' Cooperative Gallery of Westerly, 7 Canal St., Westerly, 596-2221, westerlyarts.com.
THIRTY-FifTH ANNUAL FOUNDRY ARTISTS' ASSOCIATION HOLIDAY SALE
Dec. 1–3 and 8–10
Buy or bid on fine art and crafts by artists from New England. A portion of the proceeds from the sale will support a local charity, plus shoppers can bring a non-perishable food donation to benefit the Rhode Island Community Food Bank. Fri. noon–8 p.m., Sat.–Sun. 10 a.m.–6 p.m. Free. The Pawtucket Armory Center for the Arts, 172 Exchange St., Pawtucket, foundryshow.com.
THE GIFT OF ART 2017
Dec. 1–22
Browse an extensive inventory of artwork by painters dating to the nineteenth century, as well as select contemporary pieces. Give a gift of a painting, etching, photograph or sculpture. Mon.–Sat. noon–5 p.m. Free admission. 24 Bridge St., Providence, 751-2628, bertgallery.com.
CHARLESTOWN GALLERY HOLIDAY GROUP SHOW AND SALE
Dec. 1–31.
A wide range of paintings, jewelry and other one-of-a-kind pieces created by artists from around New England are featured at this event. Refreshments served on select Saturdays. Thurs.–Sun. 10 a.m.–5:30 p.m. Free admission. 5000 South County Trl., Charlestown, 364-0120, charlestowngalleryri.com.
ART PROVIDENCE HOLIDAY SHOW
Dec. 9–10
This event features artistic skill and craftsmanship through an array of painting, photography, ceramics and other media from artists all over New England here in Providence, the creative capital. Sat. 10 a.m.–6 p.m., Sun. 10 a.m.–5 p.m. Adults $8, children younger than sixteen free. Rhode Island Convention Center, 1 Sabin St., Providence, artprovidencesale.com.