100+ Women Share Hope in Rhode Island
The organization assists charities that are struggling.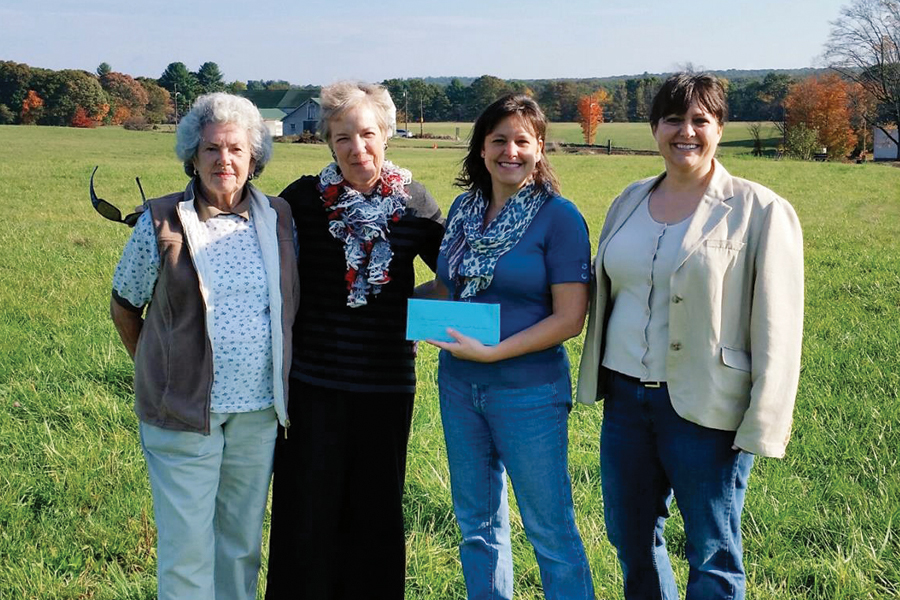 A few years ago, We Share Hope, a volunteer-driven organization distributing food to those in need, faced a grim future: Its bank account totaled $75. In one fell swoop, the account was $10,000 richer after an hour-long meeting of 100+ Women Who Care in Rhode Island.
"The concept is helping people who need us — the little guys," says Marilyn Edwards, who founded the group. It exemplifies grassroots democratic philanthropy at its best. "I think all of us have a need to give back in any way we can…. We're learning [about] organizations that most of us have never heard of."
At every quarterly meeting, women nominate their favorite charities; from that list, three charities are randomly chosen. Each nominator — never an employee of the charity — gives a short "sales pitch" about the organization, how funds would be used and answers questions. Each woman votes for one and the winning charity receives $100 from all. A new experiment to expand membership allows contributions of only $50 at each meeting.
"People pitch…and vote with their hearts," says Edwards. One young boy in Cumberland was among many whose Christmas wishes were fulfilled, thanks to a $10,400 donation to Adopt-a-Family. His wish? A bathrobe.
For more information, email medwards.sing@gmail.com. The next meeting is December 2 at 6 p.m. at Mile and a Quarter in Providence.