100 Things to Do This Summer in Rhode Island
A guide to living life to the fullest in and around Providence.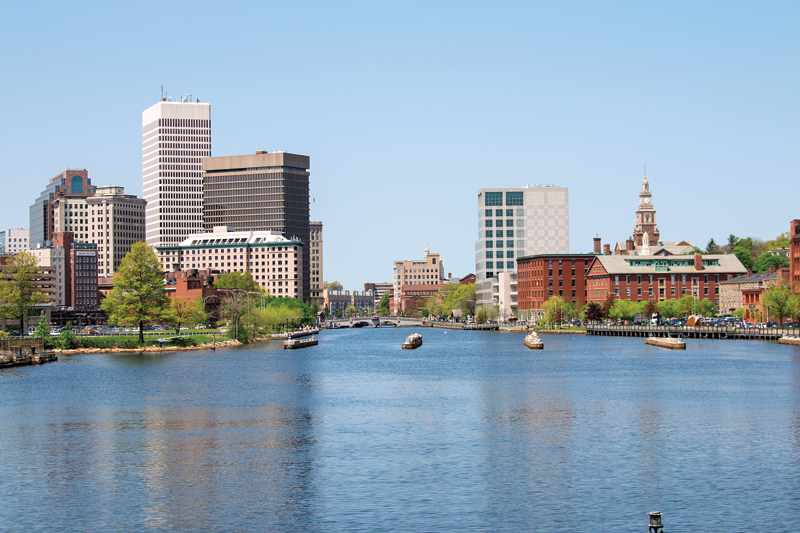 Whether you're a native or just visiting, Rebecca Keister's book is a guide to living life to the fullest, PVD-style. There are 100 amazing finds, from food to entertainment, in the capital city and beyond, along with specific daily itineraries that get you out and about with a plan. Go forth and carpe diem in Little Rhody.

Giuliana Guarino

Get your surf on at Goosewing Beach in Little Compton. For amateur surfers, this is the spot to avoid the hustle and bustle of better known beaches. Even during the summer, this beach is great for a day of quiet and relaxation.

Giuliana Guarino

Grab a food truck lunch at Kennedy Plaza. During the workweek lunch break, find worldly cuisines, such as gourmet pretzel sandwiches from Noble Knots, burgers from Rocket Fine Street Food, tacos from Poco Loco and crepes from O'Crepe.

courtesy of Roger Williams Park Zoo

Take the family to the Roger Williams Park Zoo. Gather up the troops and visit the zoo's forty acres to see amphibians, birds, bugs and mammals, including cheetahs, elephants, giraffes, leopards and zebras. There is no age limit for frolicking with animals.

Thinkstock

Take a day trip to Block Island. For a quick vacation with family or friends, hop on the ferry in Narragansett to Block Island and enjoy its beautiful harbor, bicycling, hiking paths and gorgeous beaches.

Giuliana Guarino

Taste the awesome Awful Awful at Newport Creamery. The perfect treat to cool you down during summer months, ice cream shakes come in flavors like strawberry, vanilla, chocolate mint and coffee. Go for the Outrageous Awful Awful in Oreo, Strawberry Banana Chip, Nutella and Choc O' Nutter.

Giuliana Guarino

Have a picnic or walk at Lippitt Park, Prospect Terrace or India Point Park. Fill up your picnic basket with subs from your favorite locally owned sandwich shop and head to one of these perfect daytime spots.

Giuliana Guarino

Save the date for Sept. 10 and 11 to feast on fish at the Rhode Island Seafood Festival. Vendors include some of the Ocean State's most popular seafood restaurants and food trucks including Matunuck Oyster Bar and the Shuckin' Truck, all in one place at India Point Park's waterfront.

Giuliana Guarino

Sip a summer cocktail at the Hot Club. After a long day, nothing beats a cold drink and people-watching at this waterfront spot. You might have to get competitive when it comes to claiming a table, but with the awesome city skyline views, that won't be a worry.