10 Funniest Tweets About Chafee From Democratic Debate
We rounded up some of the funniest tweets from last night, so you don't have to.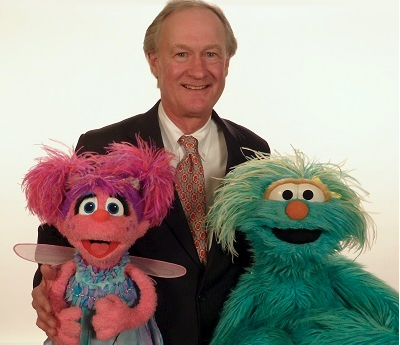 Last night, we watched five Democrats running for President debate for the first time. Rhode Islanders tuned in to see how former Rhode Island Governor Lincoln Chafee would perform under pressure in the national spotlight. Chafee left office with low approval ratings and may be be a long-shot candidate, but we kept our eyes glued to the television and later searched Twitter to spot some of the funniest tweets. We also kept refreshing the hashtag #FeeltheChafe, generated in Chafee's honor. If we missed a good one, please be sure to let us know in the comments below.
Here's what the Twitter world had to say:
1.
Can anyone imagine Chafee as president? No way.

— Donald J. Trump (@realDonaldTrump) October 14, 2015
2.
If you liked Hillary, you still like Hillary. If you liked Bernie, you still like Bernie. If you like Chafee, you're related to Chafee.

— Will McAvoy (@WillMcAvoyACN) October 14, 2015
3.
"Lincoln Chafee looked like he wandered into the building after his yacht had been lost at sea for weeks" http://t.co/LqfVGhbtKT

— Ezra Klein (@ezraklein) October 14, 2015
4.
#neverforget CC: @chasbwalker pic.twitter.com/T9acVLcZkV

— Philip Eil (@phileil) October 14, 2015
[Note from Philip Eil: This image is not photoshopped. It is an existing photograph.]
5.
Video of Lincoln Chafee from Tuesday night's debate. pic.twitter.com/stzaHefw7t

— Chris Cillizza (@TheFix) October 14, 2015

6.

Lincoln Chafee for Elementary School Principal 2016

— Kit Schluter (@dedreytnien) October 14, 2015

7.

Chafee Munster #DemDebate pic.twitter.com/dDk1cid4I8

— Randy Liedtke (@randyliedtke) October 14, 2015

8.

if this president thing doesnt work out, I think Chafee should come manage the pop-up Christmas store in the mall #hesgotthelook #DemDebate

— Quinta B. (@quintabrunson) October 14, 2015

9.

That smile's gonna lose Lincoln Chafee the White House but get him on the next season of AMERICAN HORROR STORY. #DemocraticDebate

— Patton Oswalt (@pattonoswalt) October 14, 2015

10.

Your moment of zen http://t.co/4LfuAZv0Fk @JohnDePetroshow

— Ryan T Conaty (@RyanTConaty) October 14, 2015