10 Free Things to Do with Kids on School Vacation
Look no further for a cure to your cabin fever, even as we brace for several more weeks (and inches) of snow.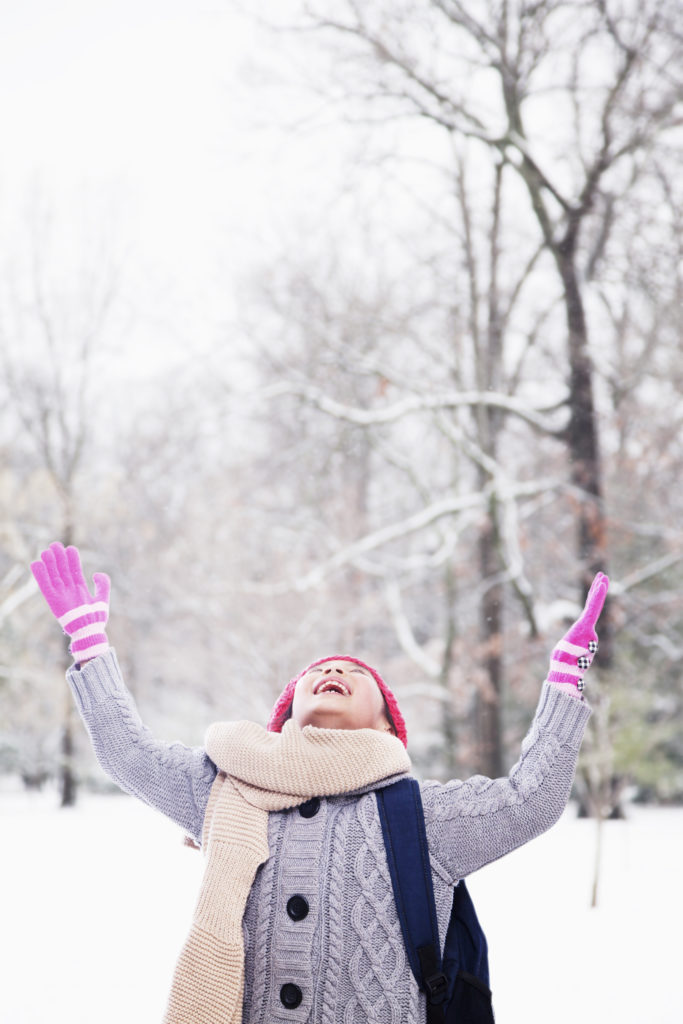 This month, that dreaded groundhog cursed us with six more long weeks of winter but have no fear! Rather than complain, let's embrace the beauty of the season. There are many fun and adventurous (and free!) activities that you can do with kids while they are on school vacation. Look no further for a cure to your cabin fever, even as we brace for several more weeks (and inches) of snow.
1. Wildlife viewing: Summer is not the only season to go outside and admire the nature around us. Winter brings with it a whole new host of animals that are just waiting to be admired. Sachuest Point National Wildlife Refuge has nearly three miles of trails, kiosks, interpretive panels and viewing platforms that will guide your wildlife viewing experience. Last year, the refuge experienced a surprising increase in snowy owl sightings and this year they're prepared with some helpful information and several trails to view these majestic birds if they happen to swoop by.
2. Host a film festival at home: Going to the movies is always a great way to keep entertained in the frigid cold, but with prices still on the rise, a fun (and free!) alternative is to host your own movie marathon at home. You can simply hunt through Netflix or go with a theme like: Disney, '80s teen movies, Harry Potter or superhero films. Invite family and friends over, pop some popcorn and get cozy!
3. Lend a helping hand: Whether it is helping an elderly neighbor shovel out his or her driveway or volunteering at a local soup kitchen, winter means that people are looking for help more than ever. Bring the whole family along and spread some generosity when people need it most.
4. Have a beach day inside: Pretend, even if for only a few hours, that it's mid-July. Let the kids slip on their bathing suits and bring the beach to the living room. Tan blankets make great faux sand and there is a plethora of Pandora playlists that will set the mood. Make games with pool toys and feed your tired beach-goes with hotdogs and hamburgers.
5. Providence Independence Trail: Bundle up and get to know the historic city of Providence. With more than seventy-five stops spanning four centuries of history along the three-mile path, there is plenty to see and learn about in our capital city. As you follow the green path, you'll see the site of the first shot in the fight against England, the spot where Lincoln spoke, a house where George Washington slept and a statue of General Ambrose Burnside.
6. Go for a winter walk: Put on your winter boots and bundle up. Find a route, like the East Bay Bike Path, and stay warm by keeping your heart rate up.
7. Pine Cone Crafts: Get the family together and outside to collect pine cones for a day of adventure and crafting. There are endless possibilities when it comes to crafts, like this pine cone bird feeder, and decorating with your creations will make a festive addition to your home.
8. Hot chocolate tasting party: Put a twist on a traditional winter-time beverage and get family and friends to try out your results. Peppermint and cinnamon are classic flavors to mix around with but don't be afraid to play a bit with others like Nutella, pumpkin spice or peanut butter. The best part, you can make some kid-friendly options while the adults have their own versions to sample.
9. Ice skating: You don't have to shell out cash to show off your moves on the ice. All across Rhode Island there are lakes that are free to glide, slide and twirl on (just make sure to follow all safety precautions before hand). If that is a bit too risky for your tastes, there are also free man-made rinks like the River Island Ice Skating Rink in Woonsocket.
10. Build a fort: Kids and adults alike can't resist the wholesome fun in building a fort. Gather all of the blankets and pillows you can find and transform your living room into a cozy oasis. Inside is a world of possibilities; watch movies, play board games or just cuddle up and enjoy each other's company.