10 Awesome Kids' Toys You Can Buy in RI
Pick the perfect low-tech gift for your favorite child.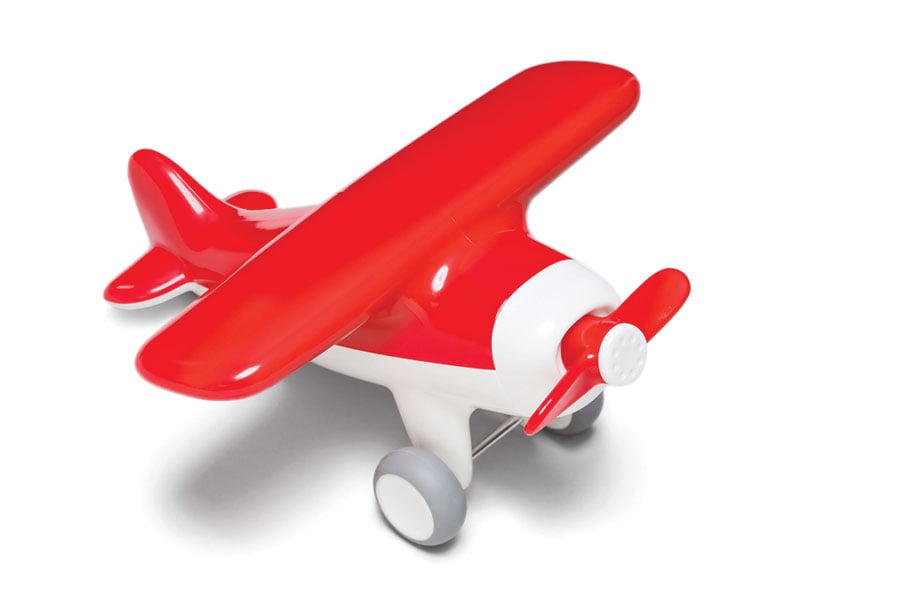 The Book Worm
The Marvels by Brian Selznick
$32.99 (ages eight and older)
Pages will quickly turn as young readers go on a voyage through 1776 onward. This bestseller brings two seemingly unrelated tales — one told through illustration and one told through words — together with surprising twists. The mysteries will surely keep you guessing.
Books on the Square, 471 Angell St., Providence, 331-9097, booksq.com.

The Scientist
Jiggly Jewels by Be Amazing Toys
$8.49 (ages eight and older)
Grow a collection of squishy and colorful crystals with this science kit, where kids learn the secrets of super-absorbent polymers as they grow giant jelly crystals. Lab lovers can make observations, create progress reports and more.
Pow! Science, 160 Old Tower Hill Rd., South Kingstown, 788-1024, powscience.com.

The Artist
Master Kitz by Kidzaw Inc.
$30.99 (ages seven and older)
From Master Kitz to masterpiece, this art kit helps kids recreate famous works of art like "Starry Night" or "The Great Wave." Each kit includes one piece of artwork, tools to craft the piece and learning materials to deepen their understanding of the artist. Brainwaves Toy Shop,
49 South County Commons Way, South Kingstown, 284-2874, brainwavestoyshop.net.

The Peacekeeper
AJ's Toy Boarders by Alfa-Row
$5.99 (ages three and older)
War is not the answer! Toy Boarders, an alternative version of the little green army men, are designed with each plastic figure surfing, skating or biking in action. Kids can turn their kitchen into a skate park and have fun without the violence.
Frog and Toad, 795 Hope St., Providence, 831-3434, frogandtoadstore.com.

The Pilot
Airplane by Kid-O
$20 (ages one and older)
Adorably designed and made with high quality materials, Kid-O's toy airplane is fun for budding pilots, big and small. The little aircraft features rubber wheels for safe landing and a spinning front propeller for a real plane feel. Lightweight and chew-friendly.
The Groovy Gator, 22 Long Wharf Mall, Newport, 845-0084, thegroovygator.com.

The Rock Star
Ukulele by Makala Waterman
$37.99 (ages three and older)
The portable instrument is the ultimate intro-level uke, made with high-quality plastic in just about every color imaginable. Fingers crossed they'll remember you when their hit reaches number one on the charts.
Robert's Music, 687 Quaker Ln., West Warwick, 823-5459, robertsmusicri.com.

The Foodie
Bake and Decorate Cupcake Set by Melissa and Doug
$19.99 (ages three and older)
Watch your pastry chef create scrumptious treats without the post-bake mess to clean. The set includes dry-erase markers shaped like icing tubes, wipe-off cupcake tops, baking cups, wooden candles and an oven mitt for irresistible treats made the safest way.
Mod Mama, Garden City Center, 6 Midway Rd., Cranston, 273-7800, modmama.com.

The Gamer
Spot It! by Blue Orange
$12.99 (ages seven and older)
Think it'll be an easy win? Think again. This matching game is simple to understand, yet challenging enough to distract kids from their devices (at least for a few rounds). It's fun for big kids, too: Be the first to identify a match on a pair of cards, shout out the match and bask in your winner's glory.
Creatoyvity, 736 Hope St., Providence, 351-5718, creatoyvity.com.

The Little Layperson
Mini Buddha Boards by Buddha Board
$12.99 (ages three and older)
According to the maker, this zen-like Etch a Sketch helps kids "master the art of letting go." Just paint words or pictures on the surface of the Buddha Board with water and watch as the brush strokes come to life. Once the water evaporates, you're back to a clean slate.
risd:store, 30 North Main St., Providence, 454-6464, risdstore.com.